Posted by Duncan McCabe on 29th Sep 2021
Moyses Stevens has been built and shaped by the people who have worked for the brand since it first began to blossom in 1876. Countless florists have worked for the company over generations and there are not many in the floral industry that can claim to have served the likes of Oscar Wild, Emily Pankhurst, Alfred Hitchcock, Judy Garland or Adele.
There is a sense of pride for those of us that work for the Moyses Stevens of today and the continuing success is a credit to the army of florists, drivers, logistics managers, website wizards and all who play a part in making Moyses such a special place. Today we are proud to introduce Anneka Gear or Annie as we all call her. Annie has worked for the company for the past 7 years and as our busy retail area manager, with six stores and a seventh store in Mayfair on the way, we were delighted that she was able to find a moment to share her story and passion for flowers.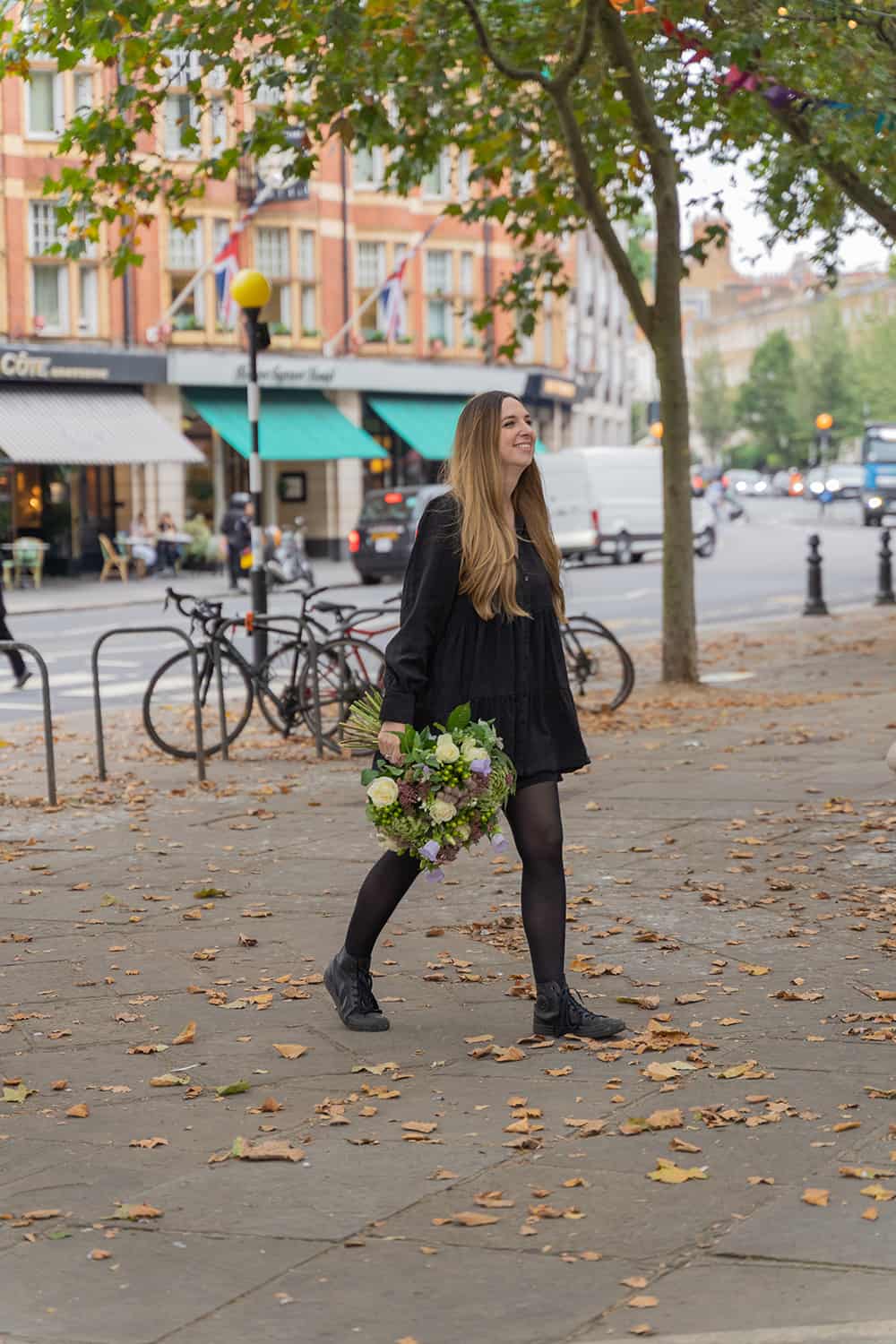 What inspired you to become a florist?
My journey into working with flowers was an accident. I worked in a florist when I was 15 years old for work experience through school in my town where I grew up. After spending 2 weeks in a shop environment, I fell in love with flowers and knew that I wanted to explore the industry when I left school. I would never have considered it had I not done any work experience.

Whats are your early memories of working as a florist. Do you remember creating your first design?
I remember starting at the very bottom and in the very early days and rarely arranged flowers.There was lots of washing buckets and sweeping the floor. I learned lots by watching designs being made and interacting with customers. I was just happy to be working in a florist and getting to know all the flower names! Eventually I was taught how to make an arrangement. We used all the old flowers which were a little past it so I could practise getting the shape and balance correct. I remember being very pleased with my first arrangement!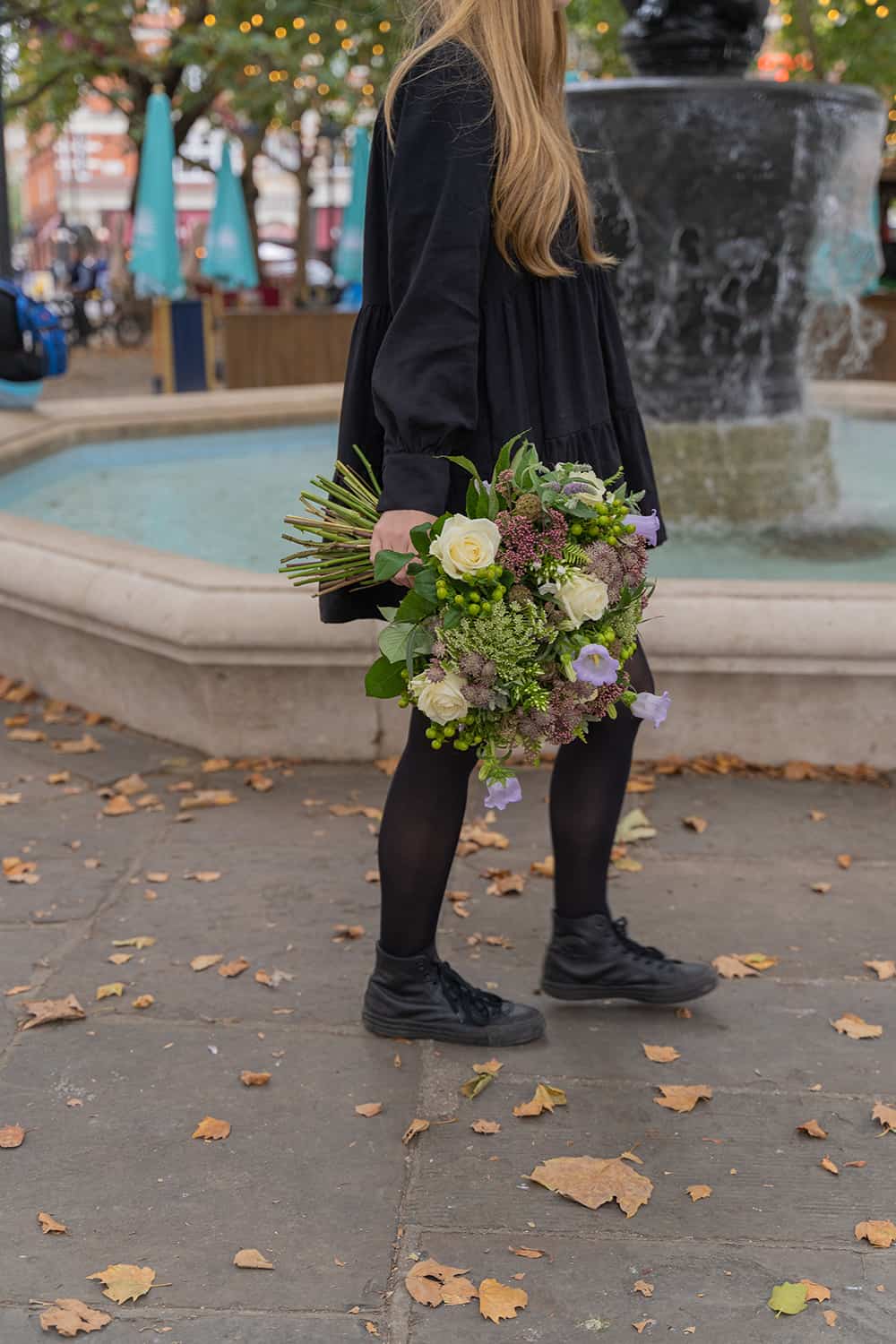 How do you describe your personal style of flowers design
I appreciate all styles of flower design but I love luxurious and compact designs with classic blousy flowers, especially if they are scented. The lovely thing about working with flowers is there are so many different creative directions with design. I love a cultivated and crafted look to flowers; I've never been attracted to a country style. That said, after years in the industry it's nice to experiment with other styles. You never ever stop learning with flowers and you learn something new every day!
What's your Favourite flower?

This is a hard question and one that all florists get asked! There are so many, especially when the seasons change. It's so exciting to see a the first sighting of a Narcissi or a the first batch of Peonies when they first arrive in season having been away for so long.
Where do you get your inspiration?
Inspiration comes from every direction especially with social media. Pintrest and instagram can take you all around the world and introduce you to so many new things but inspiration is all around us. We are lucky working with flowers as you can get inspired with the change of seasons.
What's your favourite place in London?


I love Chelsea and I might be biased but Pavilion Road (where the shop is based) is one of my favourite places. It feels like my home away from home since I have working here for the past 7 years. I also love a walk along the embankment, as it was where my husband and I did our first trip together. Also Regents Park for the green space and the incredible zoo! London is an amazing place to explore. You find new things every day!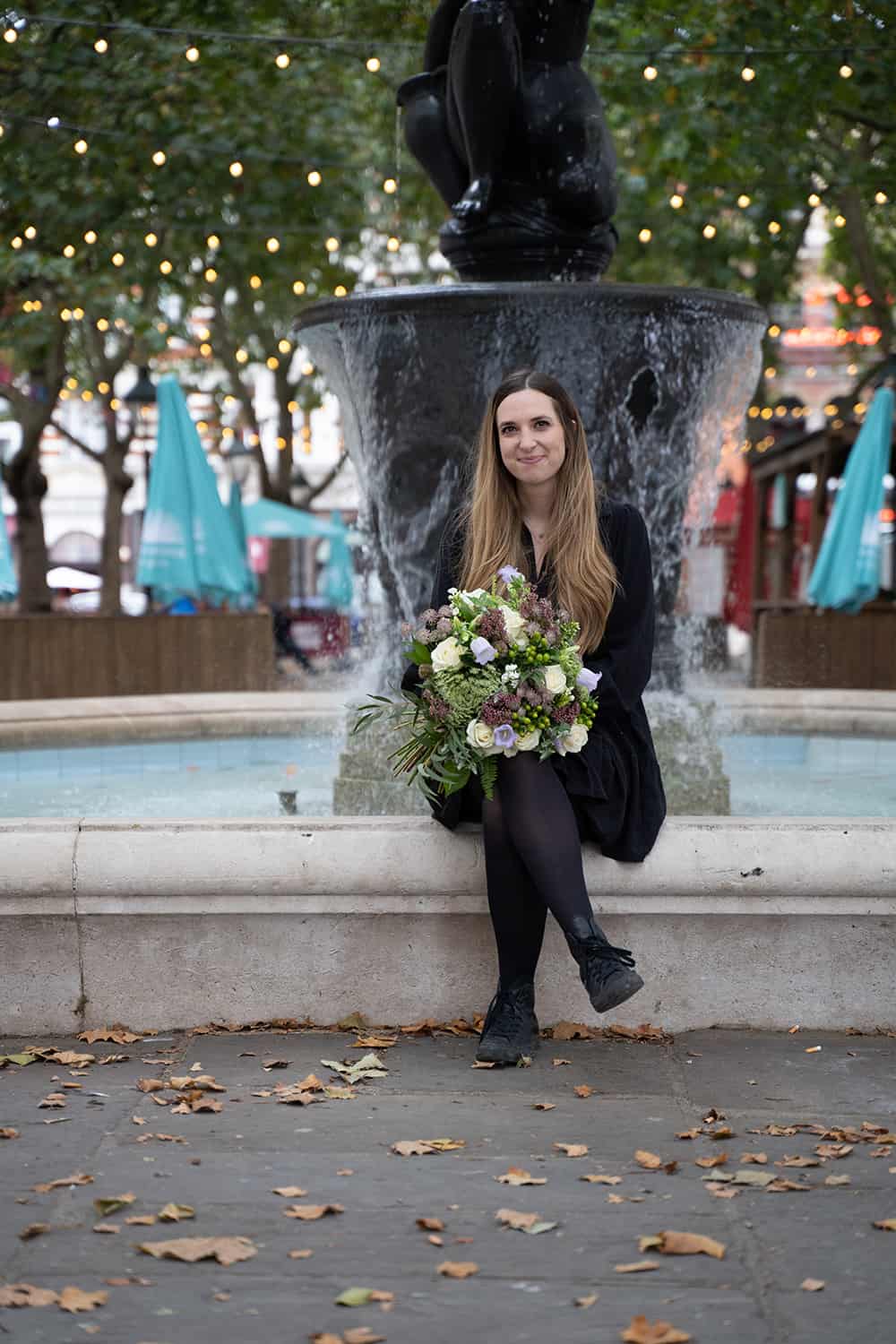 Why are flowers so important
Flowers are incredibly important and so unique. There is a universal understanding with flowers and the simple act of offering flowers from one person to another is incredibly special. I love them because they brighten a mood. I can't imagine a world without flowers.
What are your thoughts on working for a brand that has survived and thrived for so many years?
We regularly have customers who call in to the shop and tell us that their mother, father or grandparent worked for the company and we hear so many tales about the past. It does give you a sense of pride and it's exciting to be part of the story today with so many plans for the future!
Discover the Magic of Moyses
Established in 1876, Moyses Stevens has maintained a special place in the hearts of flower lovers worldwide for generations. Our stores are located throughout many of Londons most fashionable districts. Each week we style flowers in some of Londons most fabulous locations. We deliver beautiful gift wrapped bouquets to homes and offices throughout London and the UK. We also create celebration flowers for weddings and events and share our knowledge at Moyses Stevens Flower School courses.Shop Online