We are Proud to Introduce: Gemma Kavanagh
Posted by Duncan McCabe on 29th Dec 2021
Continuing our series of journal posts dedicated to the people behind the brand, our gaze is now firmly fixed upon Operations Manager Gemma Kavanagh, a stalwart of the organisation and the longest-serving member of the company with ties to the business for over 18 years. If stalwart sounds like an unappealing label, its definition of 'marked by outstanding strength and vigour of body, mind, or spirit' or "loyal, reliable, and hard-working" certainly hits the spot.
Operations Manager doesn't adequately describe her role. In addition to her operational duties, she often represents the company in front of a TV camera. She can be found sharing her knowledge as a senior tutor at Moyses Stevens flowers school. She can also be relied upon to fix any number of challenges that invariably occur, day or night, with a large company and a team of over 50. She is also highly commended, along with many other team members, as a steady presence helping to navigate the considerable business challenges of the global pandemic. So it was a delight to find time to discover more about Gemma and her adventures at Moyses Stevens.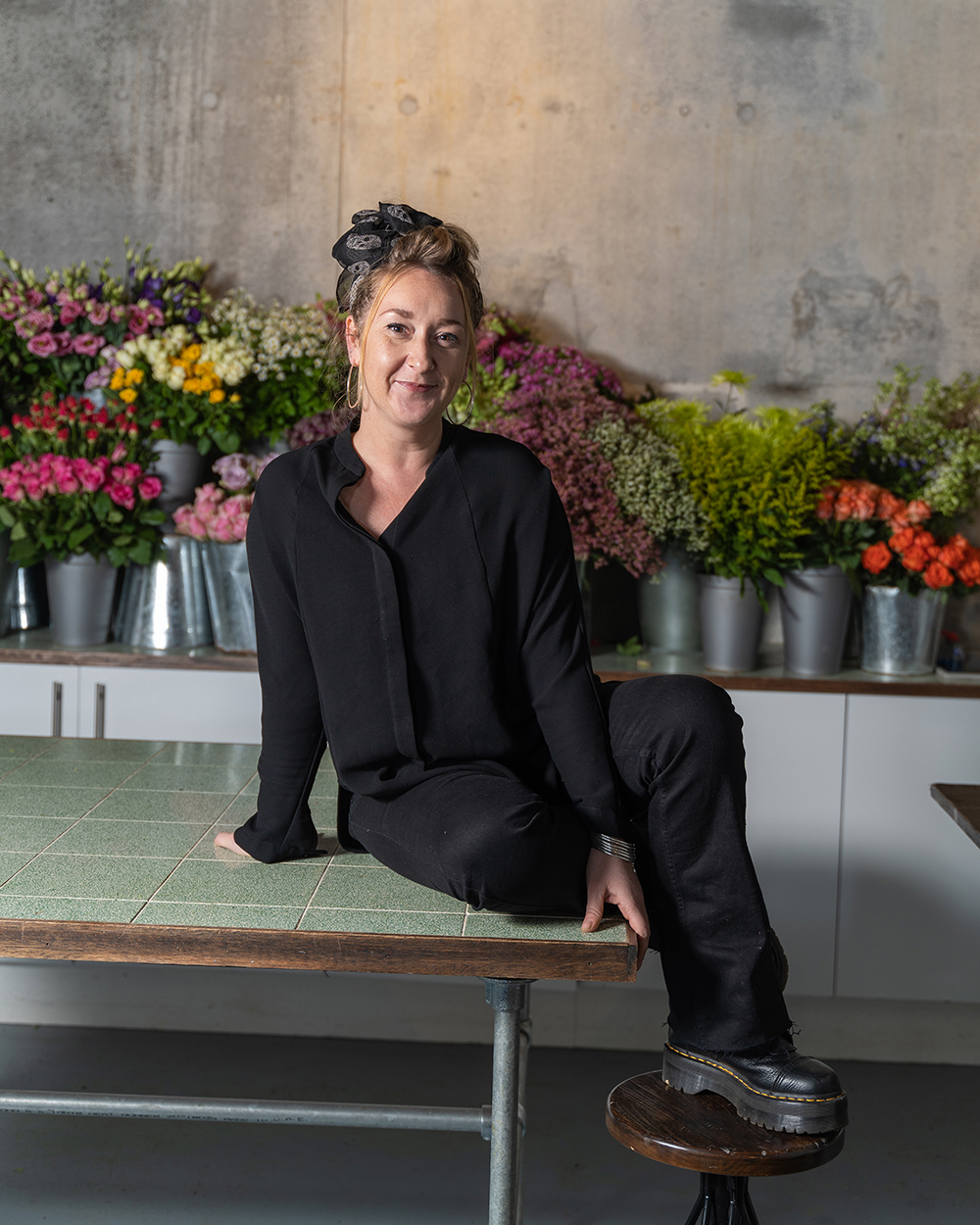 What inspired you to become a florist?
I never had any real intention of following a career in Floristry, it was something that happened by accident! Whilst I was at secondary school, we had to take part in "Work Experience" and fill in a form that would determine our future career. Somehow mine came out as car mechanic! My Mum didn't think this would be suitable, so I had to find myself a 2 week placement. I always wanted to do something creative, and floristry sounded appealing. This was pre internet, so I went through the Yellow Pages and sent hand written letters to all my local florists. Only one got back to me, and I arranged to go and meet the team. I loved my 2 week placement, and was offered a role as their Saturday girl.
Whats are your early memories of working as a florist. Do you remember creating your first design?
During my 2 week placement, one of the most vivid memories I have is of stripping the leaves from fresh willow branches for an installation. There were hundreds of stems, and they all needed to be picked back so the leaves wouldn't dry and shed. Not glamorous work at all!
Tell us about you time at Moyses Stevens?
I worked at Moyses Stevens for a short time around 18 years ago, but left as I struggled finding a balance between working in central London and being a single parent. Fast forward a few years later, and the company that I was working for bought Moyses Stevens and I have been here – in various roles – ever since. Originally I worked with our Corporate team, then went back into retail (may I say very reluctantly!) 11 years ago. After opening our Sloane Square Branch and managing that shop for 6 years, I was then asked to open our Flower School in Battersea which took over a year to build and develop. I learnt so much in that time, and opened the School in 2019. Due to the Pandemic, I have stepped out of that role and now just support the team where needed. I do miss the buzz of the classes though and my regular customers, so try to get back into the Branches as often as possible.
Whats a typical day like?
I wish I had a typical day! Its all so varied, but I think that's why I love it so much. Presently I oversee a little of everything. I am very involved with recruiting new staff and sharing "the Moyses way", alongside maintaining the Brand and generally just sharing the love! I am a bit of a Mother Hen and make a very good cup of tea, so quite often you will find me talking (actually more than often, I do love a good chat!) with staff, mug of tea in one hand, broom in the other whilst brainstorming new ideas, getting feedback on new flower varieties or just having a good catch up!
What inspires you?
I find my inspiration more from our teams than I do from anywhere else. We are so lucky to have a variety of really talented people working with us, and everyone has a story to tell. For me it's not who or where I find inspiration… its more about why do I continue to be inspired: for personal growth, my mental health, the wellbeing of my colleagues. I want to always feel inspired to do better.
Whats your favourite place in London?
I'm from London, so I would have to say my home! I live in the South East, and we have lots of open spaces and great High Streets full of independent shops. I collect mid century furniture and I love nothing more than visiting junk shops to see what I can find.
What are your thoughts on working for a company with such a rich history?
My favourite thing about working for Moyses Stevens is our rich and varied history. There are not many companies that have survived 2 world wars, recessions and now a global pandemic and I take pride in being a part of it all and one day embedded in its history. I love hearing stories from former employees about their time in the company; surprisingly not too much has changed when it comes to the day to day duties of a florist. There's always buckets to be cleaned, flowers to be conditioned and bouquets to be made!