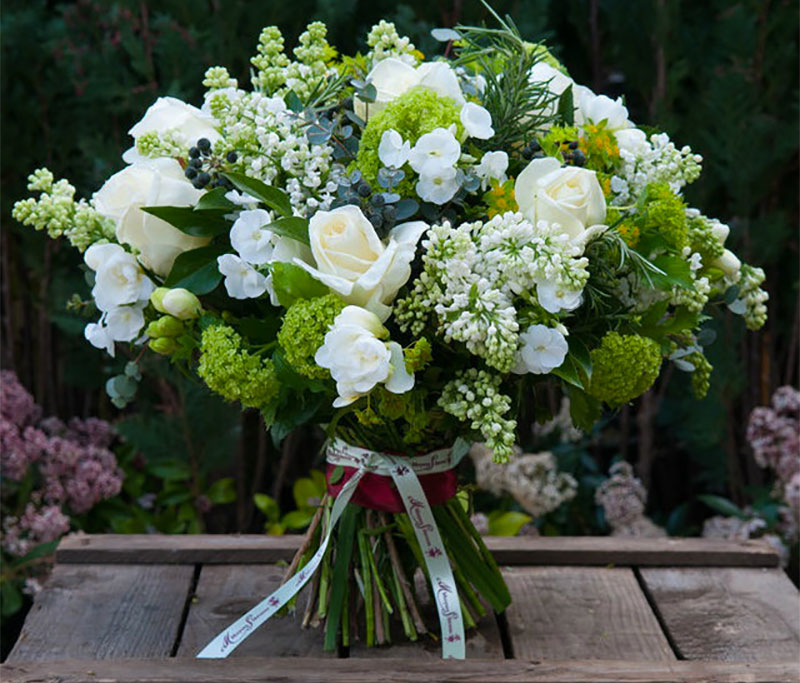 Carefully designed in several stages by our London team, all our bouquets are brought to life through a series of developments and refinements, allowing us to hone and perfect the composition before sending the new arrangement for trials with our florists. To ensure only the best arrangements, such as the Scented White, make it into our range, all Moyses Stevens bouquets spend a period of time on trial in our stores to gage their popularity before making the transition into our catalogue.
So, whether you are purchasing for a friend, indulging yourself or surprising a loved one, a hand-crafted Moyses Stevens bouquet brings with it all of the time and care that our prestigious heritage affords.
Take some time out this January and enjoy a beautifully scented bouquet from Moyses Stevens. Produced from the finest British and international flowers, this majestically styled arrangement of roses, freesias, lilac and rosemary, is certain to lift the mid-winter malaise with its wonderful springtime aroma.