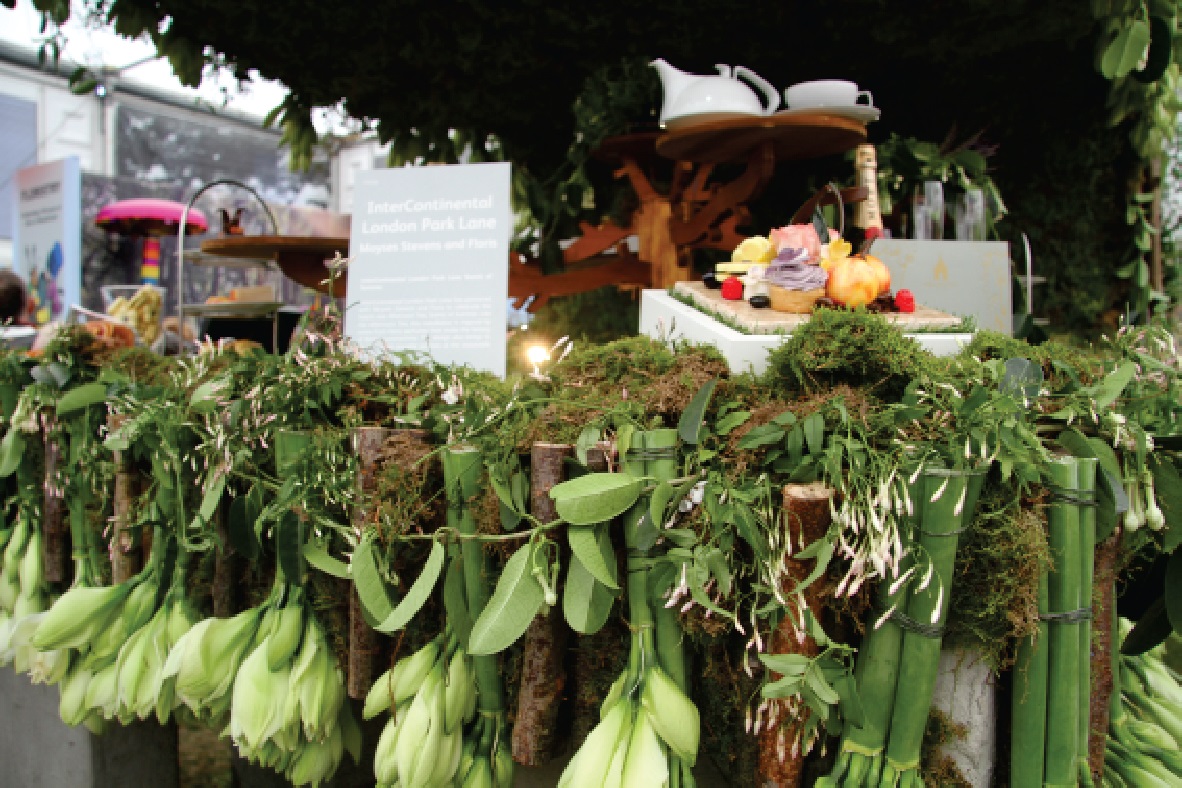 Nowhere makes gardening and flower design more fashionable than the RHS Chelsea Flower Show and for that reason Moyses Stevens has teamed with a centenary Royal Perfumist Floris and the renowned Hotel Intercontinental London Park Lane to create an eye catching installation that celebrates British summertime and scents.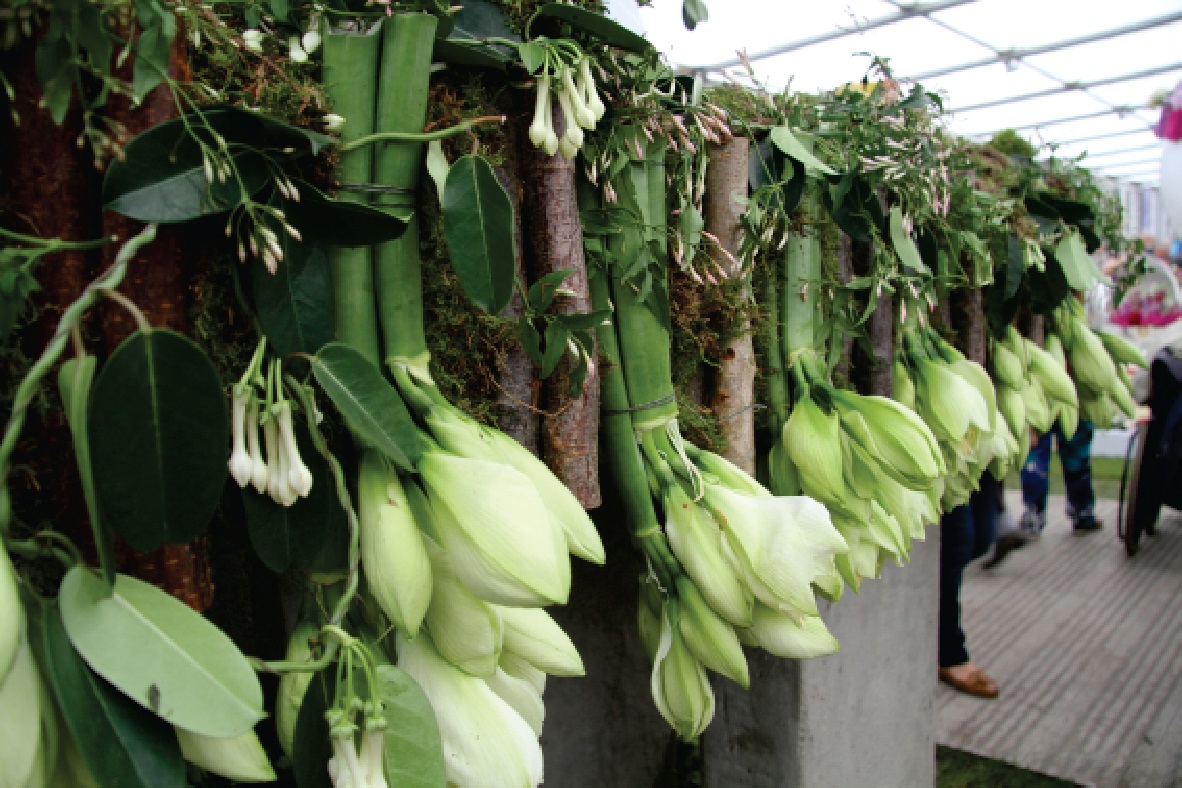 The Moyses Stevens area at the Great Pavilion was a multi-sensory journey; full of textures and aromatic experiences inspired by notes from Floris perfumes that evoke the beauty of British summertime. The floral design also brings to life the hotels enviable position at the crossroads of the Royal Parks and views of iconic monuments.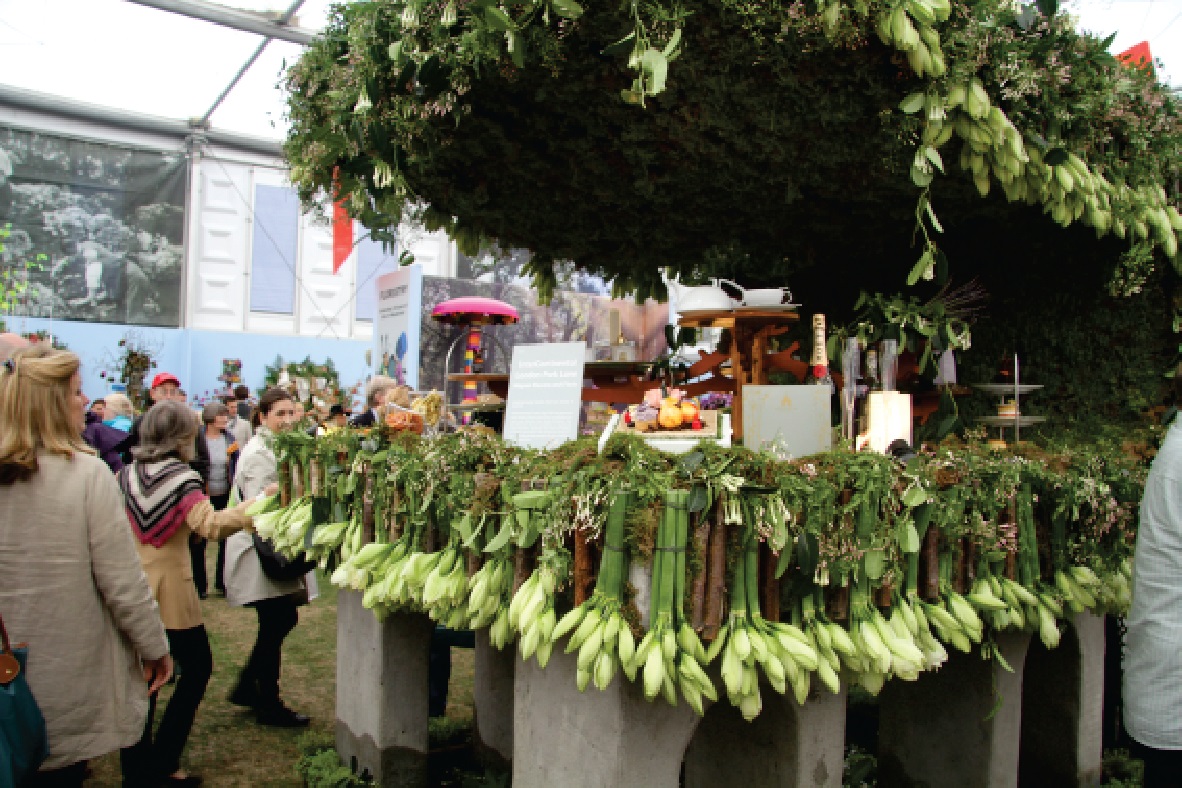 Adorned with white amaryllis, the installation was a two meters height structure sustained by four arches immersed thin water mirror. Seen from afar, the imposing Moyses Stevens floral sculpture was an invitation for viewers to come close and appreciate a unique scent of summer diffused by jasmines and gardenias, which overlaid the structure.