Moyses Contracts - This Week at Nobu Portman Square
24th Oct 2023
Week after week our Contracts teams are always energised to bring something new to our client's spaces. Our latest collaboration with Nobu Portman Square was no exception, as we sought to create an eye-catching and vibrant design to perfectly complement the chic surroundings.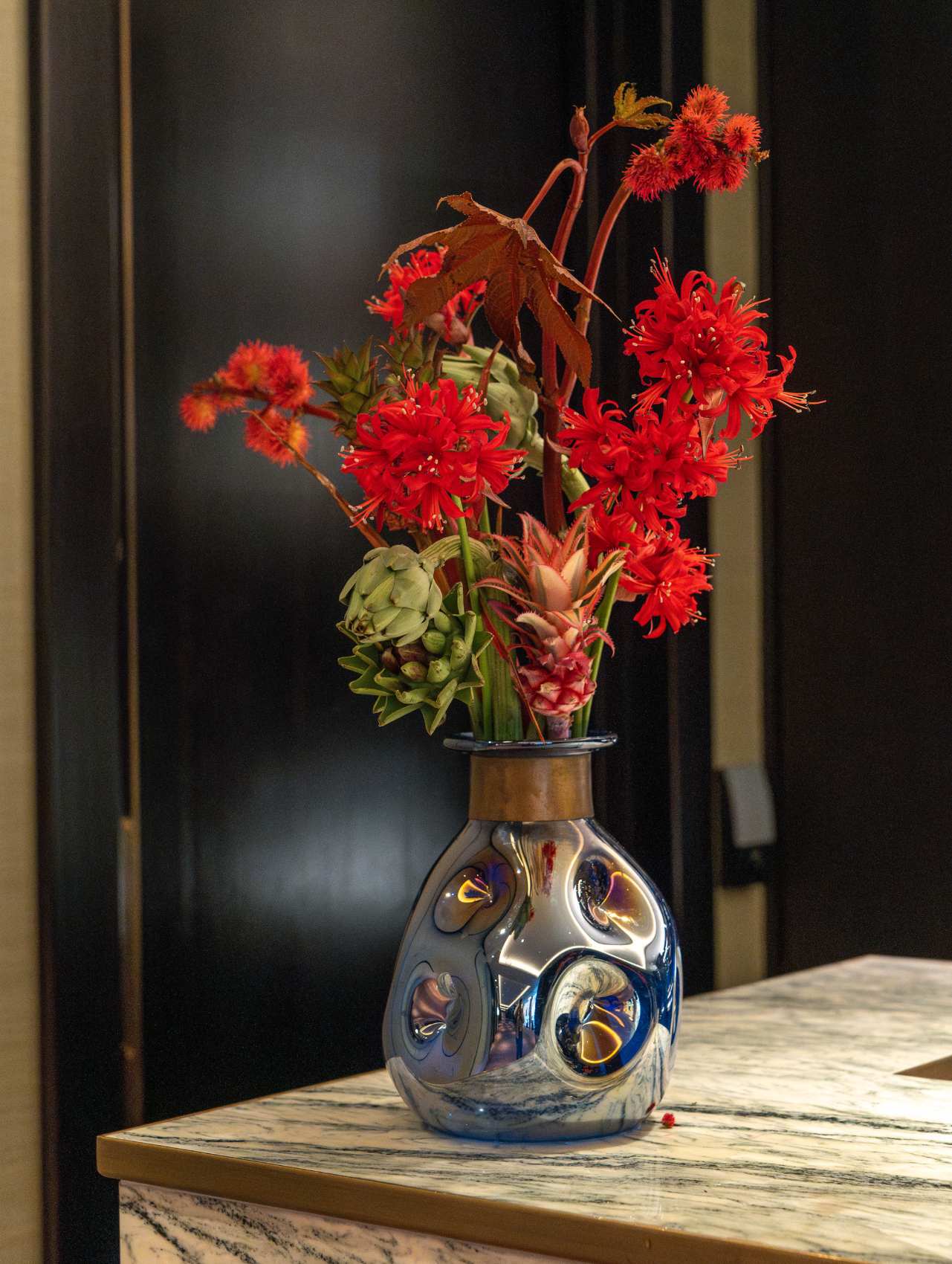 For this particular installation, our talented team decided on a scarlet-red colour palette. This bold choice exudes passion, energy, and a sense of drama that perfectly suits the ambiance of the hotel's stunning lobby. It wasn't just the mono-colour blocking that made a splash - the array of varieties each bringing personality and interest to the arrangement. Nerines, with their fanfare of frilly petals stood proudly - the vivid crimson contrasting beautifully against purply-green artichokes. Towering over the arrangement and bearing intriguingly textural seed pods are boughs of ricinus - otherwise known as the castor oil plant, not to be overshadowed are its giant glossy leaves casting an autumnal glow. There's a particularly enchanting hidden ingredient weaving amongst the stems - miniature pink ornamental pineapples!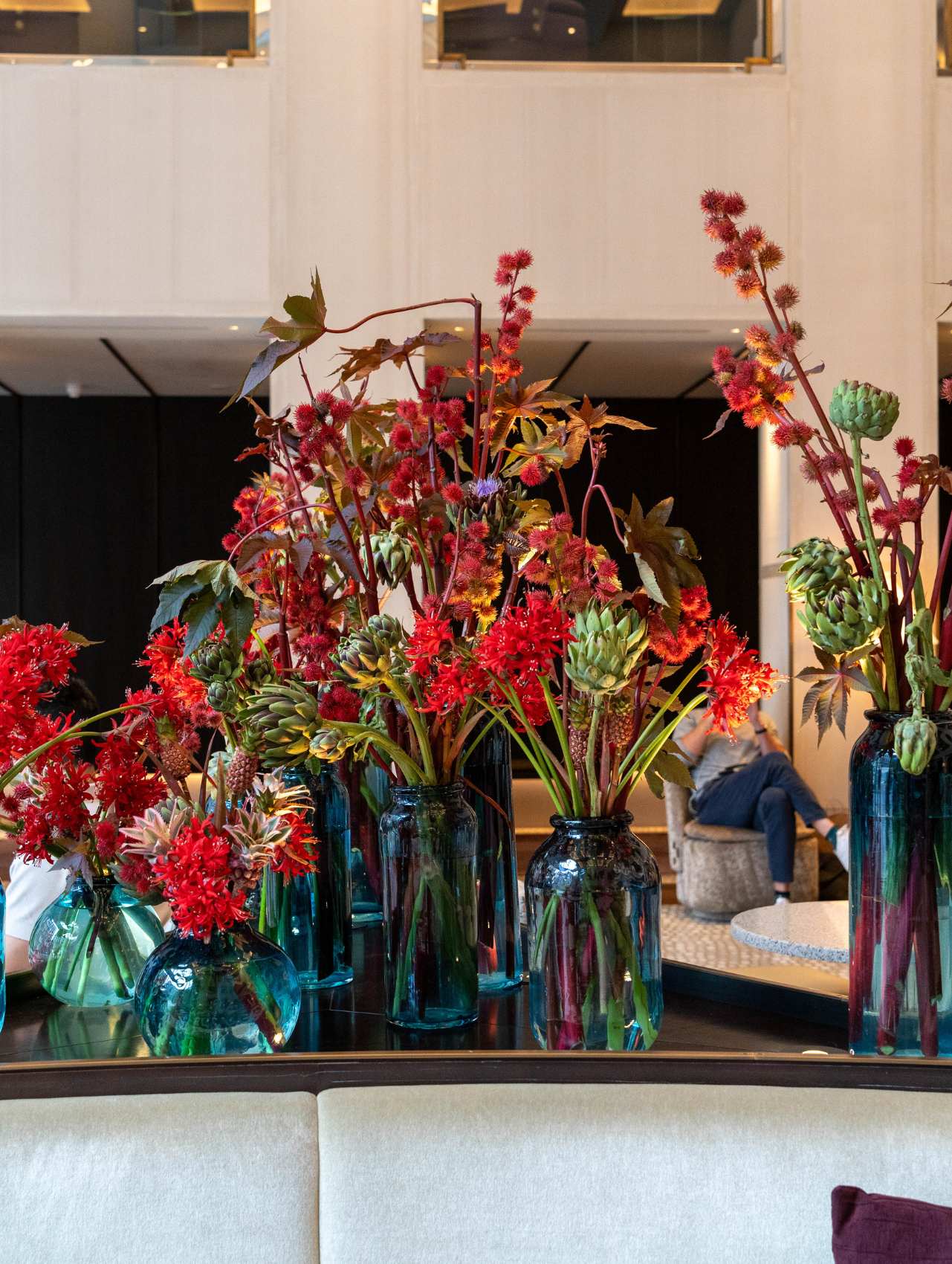 Our team is constantly inspired to bring floral artistry to complement and enhance every setting - with displays rotating every week amongst our roster of discerning venues keep an eye on our Instagram for daily updates.
Connect with Moyses Stevens Contract Team
Discover the magic of Moyses Stevens Contracts Team London's leading design and installation specialists, who create stunning weekly flowers for hotels, offices and restaurants throughout London and beyond. For creative and imaginative styling for luxury and corporate clients contact info@moysesflowers.co.uk to connect with our team.