A Fairy Tale Winter Installation for Carlton Tower Jumeirah
14th Nov 2023
Stepping into the lobby of the Carlton Tower Jumeirah has always been a magical experience, but now with the touch of our festive flower team, enchantment has reached new heights! Our shimmering installation draws inspiration from the snowy villages of fairy tales and days gone by, ushering in 'The Season for Dreams' - a captivating adventure designed to surprise and delight guests during the most wonderful time of the year.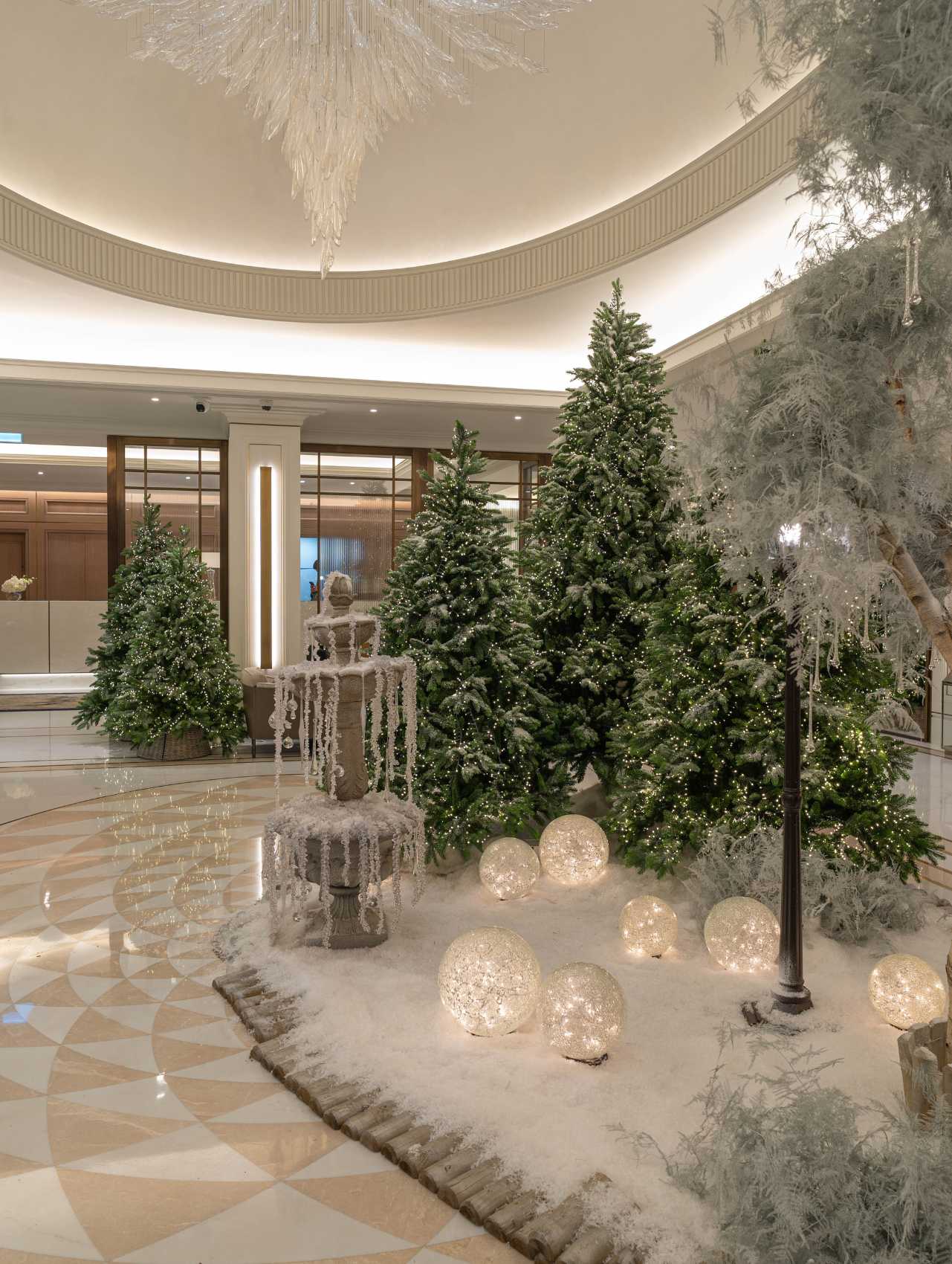 A trio of illuminated fir trees, dusted with snow, creates an indoor alpine scene, complemented by an ornate street lamp and fountain clad with icicles, adding a touch of vintage glamour. In keeping with the outdoors-in theme, Christmas trees fill every corner and alcove - all glittering under the hotel's equally radiant Lasvit chandelier.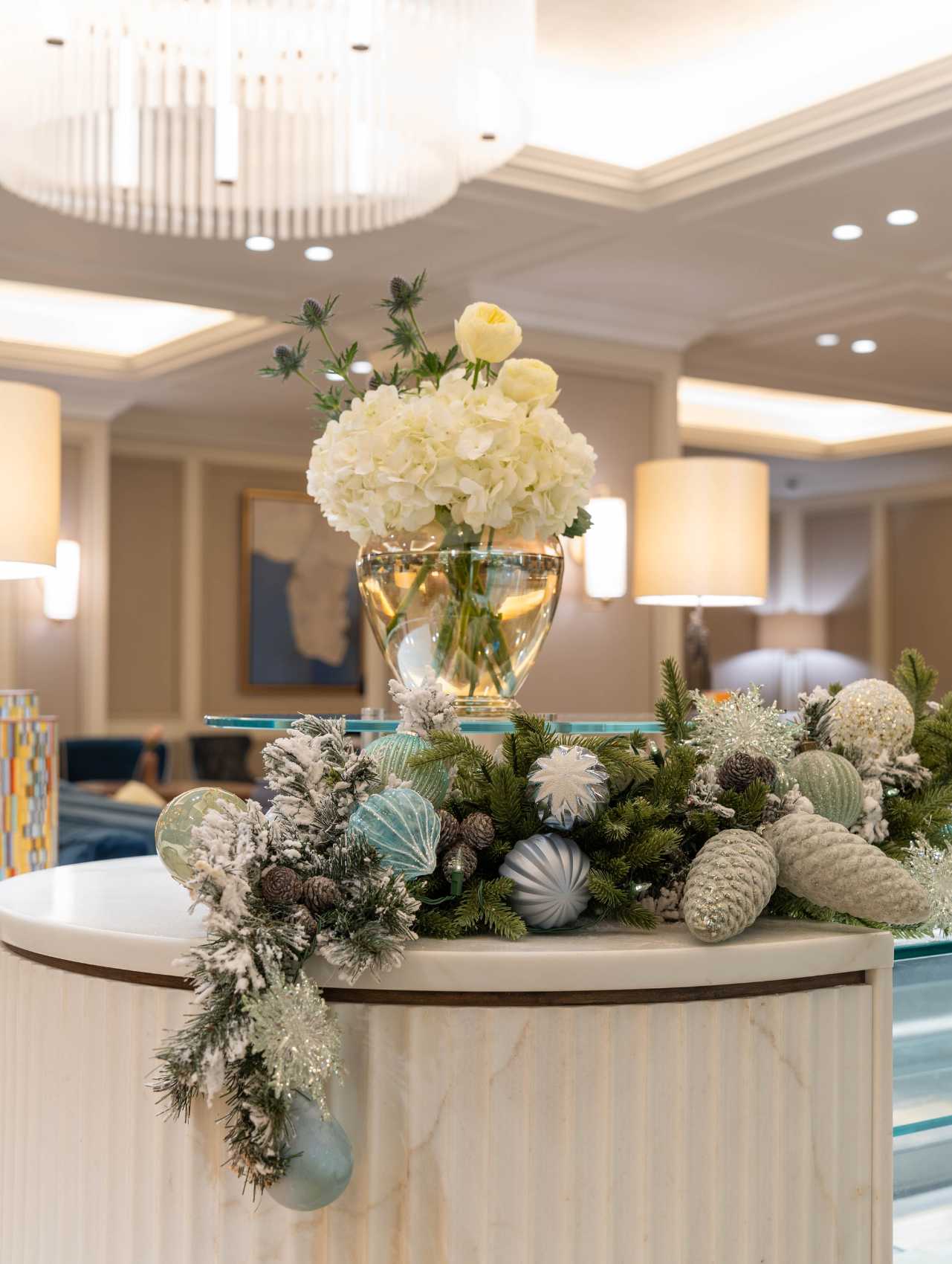 Every corner of the lobby has been touched by Jack Frost, from vessels filled with crisp white hydrangeas and thistles, adorned with a sprinkle of Christmas sparkle from the asparagus fern to garlands teaming with fir cones and icy blue frost ornaments. Bravo to our talented Contracts team!
Connect with Moyses Stevens Contract Team
Discover the magic of Moyses Stevens Contracts Team London's leading design and installation specialists, who create stunning weekly flowers for hotels, offices and restaurants throughout London and beyond. For creative and imaginative styling for luxury and corporate clients contact info@moysesflowers.co.uk to connect with our team.