A Night of Celebration: ​The Fragrance Awards 2021
Posted by Duncan McCabe on 22nd Oct 2021
Moyses Stevens has been designing flowers for events for over 145 years and has created beautiful flowery moments for countless celebrations for generations. From tremendous and historic Royal occasions to more intimate gatherings and everything in between. Today, we are proud of our talented events team, continuing that fine tradition throughout London and beyond, creating magical transformations for corporate events, private parties, weddings, and celebrations requiring extra sparkle that only flowers can provide. We were delighted to be working with The Fragrance awards again this year to design and install the flowers for their annual awards ceremony in September.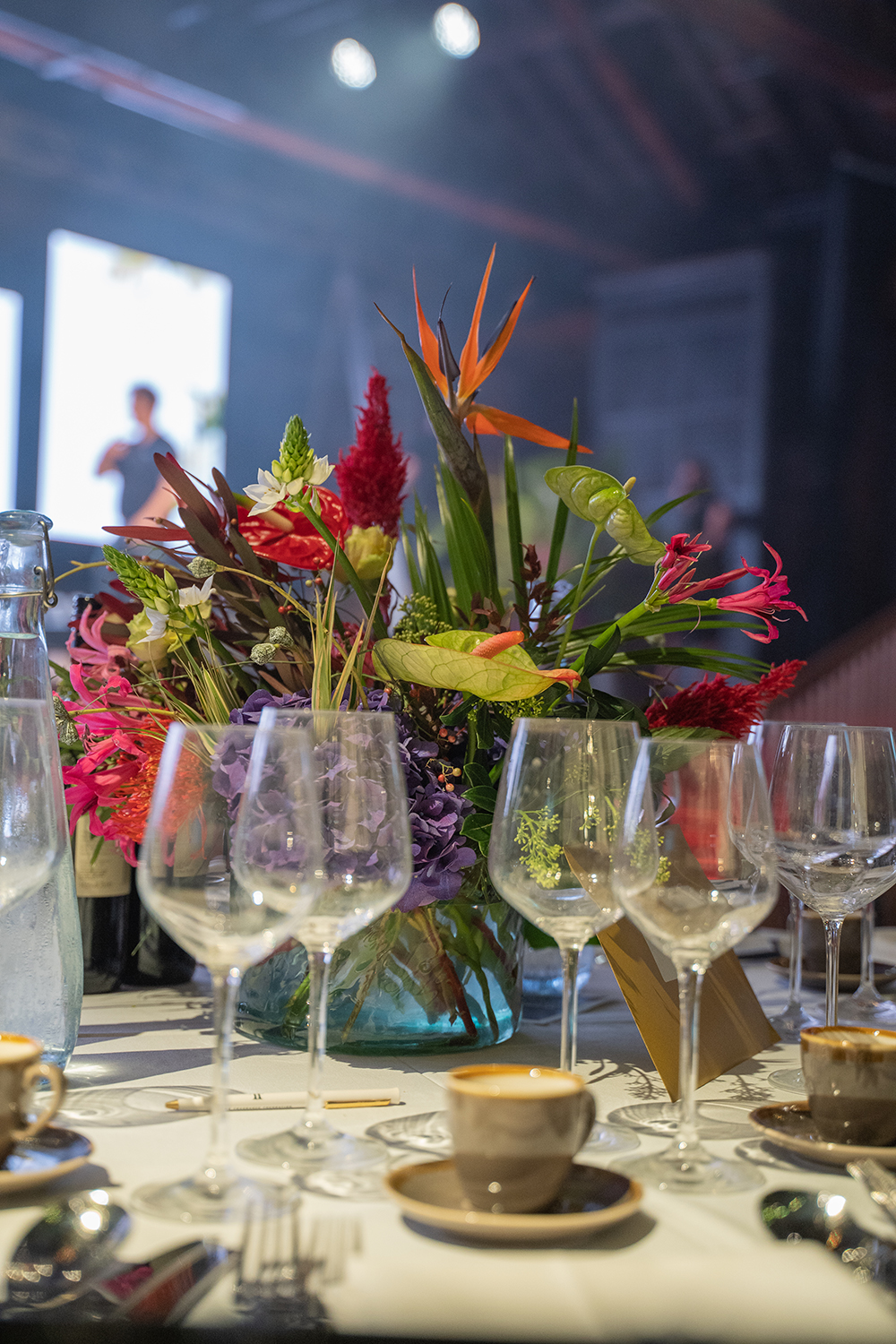 Founded in 1992, The Fragrance Awards shines a light on the industry with a night of glamour and excitement: A wonderful opportunity for industry leaders, innovators, and purveyors of fine fragrances to celebrate their contributions to creativity in the world of scent. The gathering is a whos who of the fragrance world, with every famous brand in attendance. The Awards recognise excellence within the Fragrance arena, from Packaging, Advertising to Best New Fragrance; the event is held at The Brewery in the City of London and attended by over 500 industry guests and well-known faces. Known as the Oscars of the Fragrance Industry, this year was a particularly special celebration due to the restriction challenges for the past 18 month.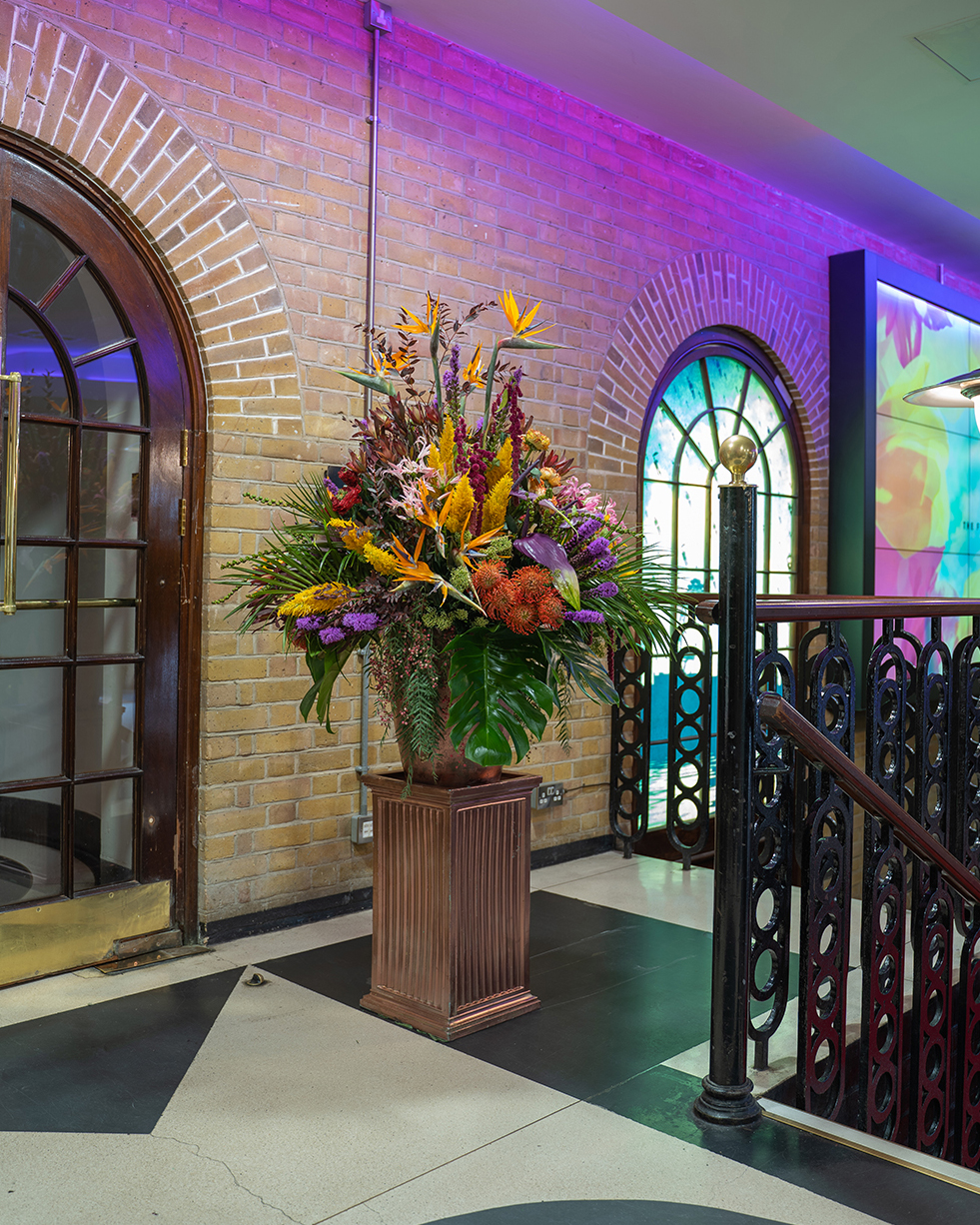 This years event had a tropical theme with a laid back beach vibe, palm leaves and tropical flowers as early Autumn in the city of London was transformed, giving those of us who have never been to Hawaii a taste of what it might be like! Particularly welcome this year, considering many of us have been unable to travel to far-flung locations.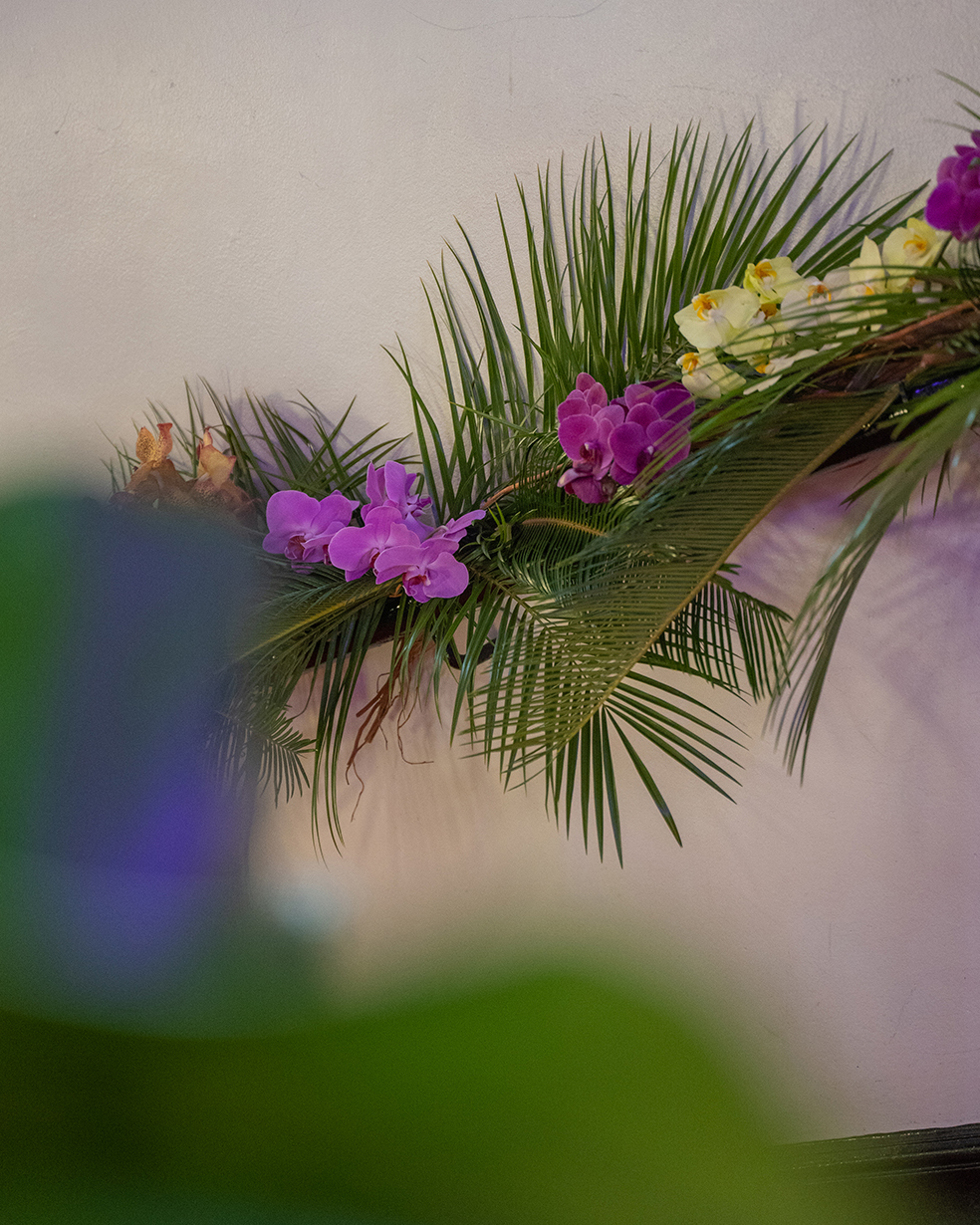 We spoke to our Events Manager Megan Polke to find out the approach with the flowers.
'It's been great to be working on projects for in-person events finally, and it's great when you get a strong theme to work with, and you don't get a more distinctive look than tropical! We created various designs around the entire space, from a huge welcoming urn of tropicals at the entrance filled with colourful protea, strelitzia and anthurium. Pillars and staircases were dressed with loads of palm leaves and colourful orchids. Each of the tables in the awards area had a tropical centrepiece bursting with colour. One of the best things about working as a florist is seeing the transformation of the space and completely changing the vibe. We enjoy working at The Brewery and are very excited to see London and the hospitality industry come back to life with lots of colour and, of course, flowers!'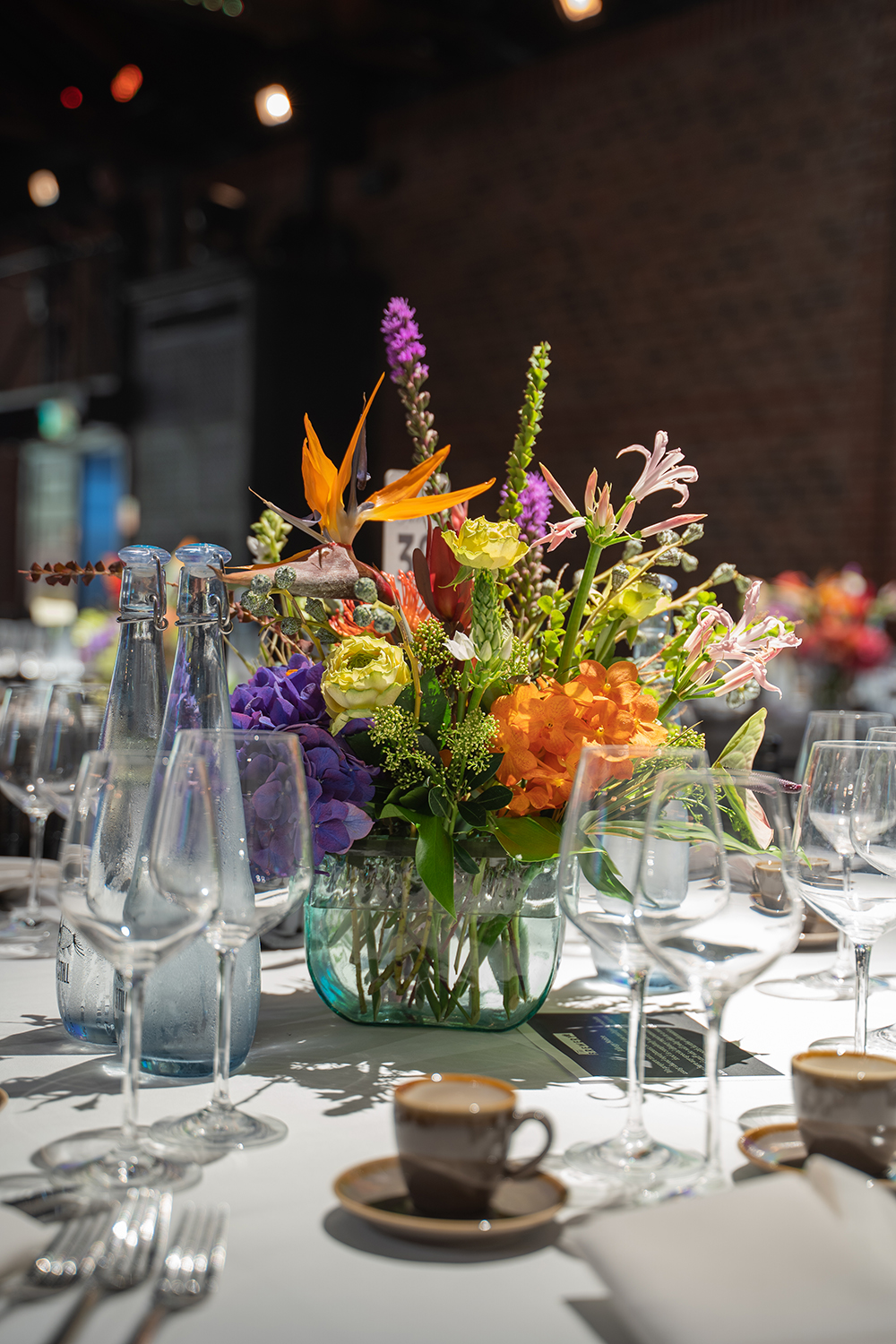 Discover Moyses Stevens Events
Renowned for adding beautiful floral touches to some of London's most fabulous events. Moyses Stevens has a highly sought-after event team that specialises in corporate events, product launches and designing flowers for dazzling parties. We have a team of professional designers to formulate concepts from the initial idea to implementation and a glorious reveal for your special occasion.
For more information contact our Events Manager megan.polke@moysesflowers.co.uk