All you need to know about Delphinium
Posted by Duncan McCabe on 10th May 2022
An early morning installation in Mayfair as the delights of spring continue in full swing. This week's display is a gathering of blues, lilac and soft pink. Although we have a cast of incredible seasonal flowers, delphiniums are (arguably) the star of this week's show. Delphiniums are among the most popular flowers due to their magnificent length and statuesque dominance. They are characterised by a slender and imposing silhouette standing anywhere from 90cm to over 200cm in length.
Most people think of the blue and purple varieties when they imagine delphinium, but they are also cultivated in white, peach, lemon and pink shades. The flower comprises a hollow stem with beautiful florets along the outside of the flower from a larger size too small as they elegantly taper off at a point. Despite their imposing height, they are surprisingly delicate flowers. Their hollow stem can easily be damaged, so gentle handling is required. It's also easy to snap the tapered end of the flower, which dramatically impairs their appearance - their intrinsic beauty is the way they taper and gently bend at the end of the stem!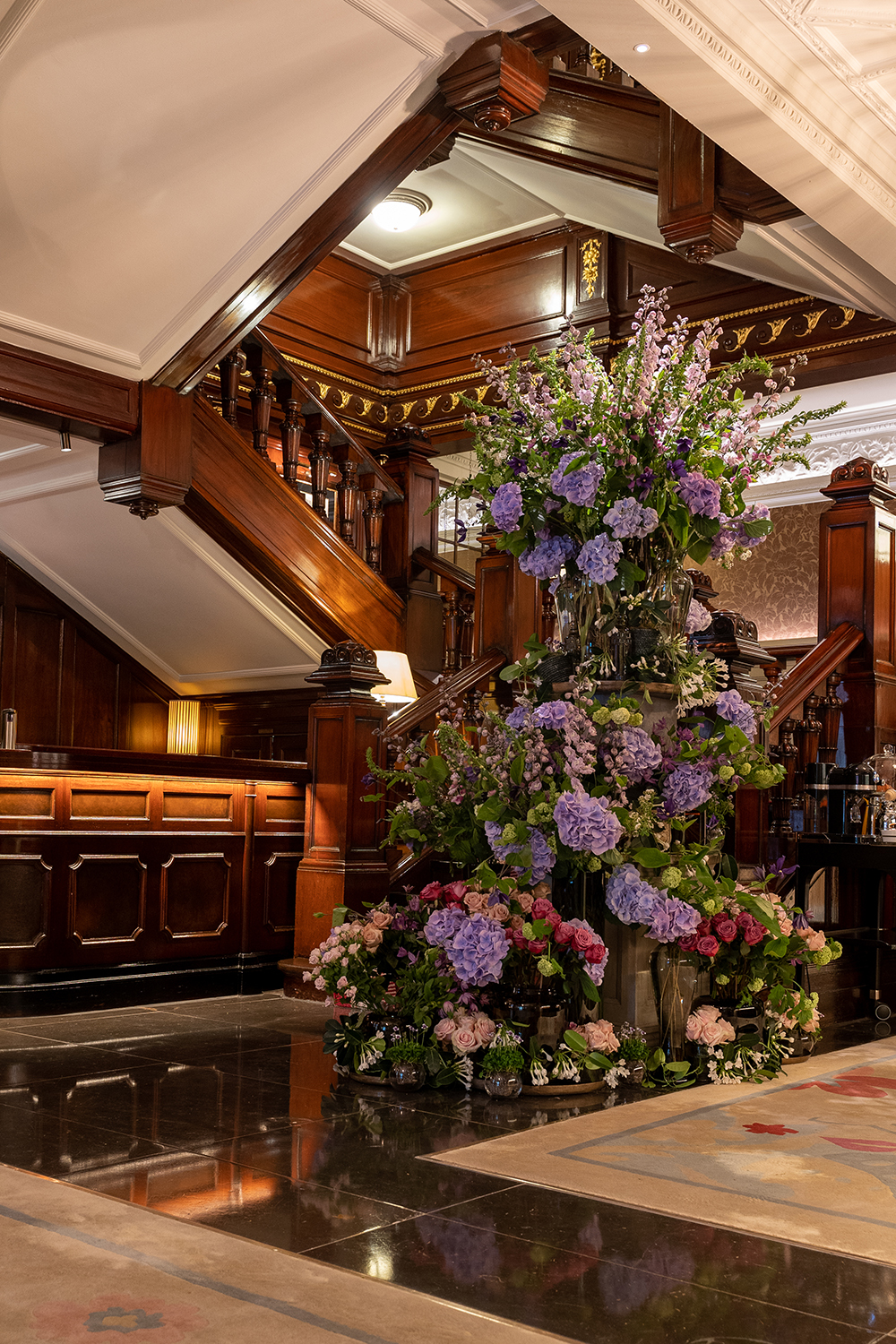 Delphinium has long been associated with royalty and have been depicted in art for centuries, making the perfect inclusion at The Connaught Hotel in Mayfair. They tower over most flowers and look incredible in a vase all on their own, and they also work well with a mixture of flowers, particularly with a natural arranging style. They are not what we would consider to be a shy specimen.
They can pull focus in any vase and can only be outmatched by big blousy flowers such as hydrangea and peonies. We adore peonies at Moyses Stevens, and you discover our enthusiasm in each of our teams within events, weekly flowers, school and in all our stores.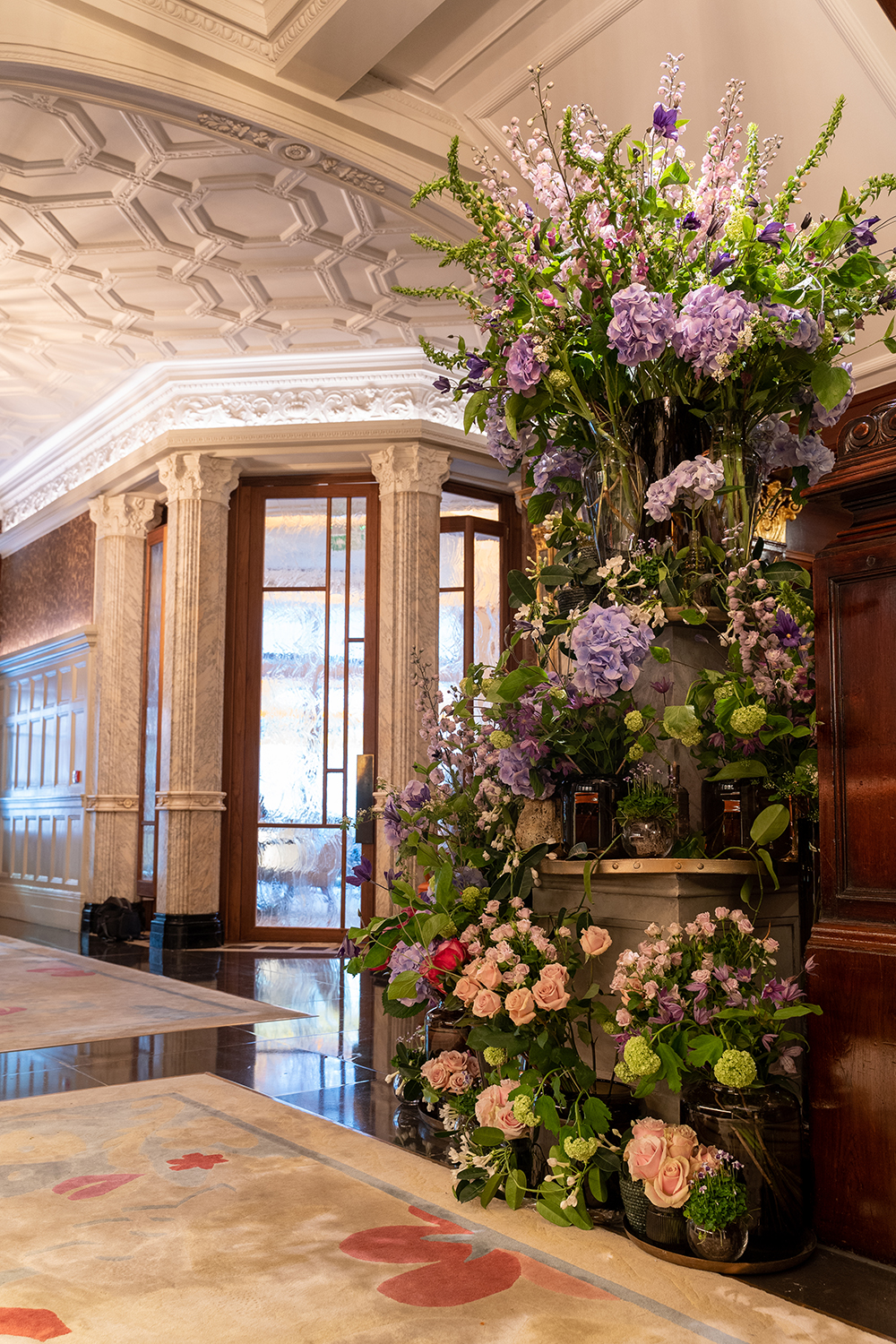 Discover Moyses Stevens Weekly Flowers
Moyses Stevens has been celebrating with flowers for over 145 years, dressing many of London's most beautiful locations with flair. Our talented contracts team are dedicated to creating impactful designs that impress every week and are the perfect welcoming statement in hotels, bars, restaurants and offices.
For more information about contract flowers, email info@moysesflowers.co.uk