Moyses Stevens: A Festive Tour of our Stores
Posted by Duncan McCabe on 31st Dec 2021
Despite every challenge thrown our way, Moyses Stevens continues to survive and thrive after 150 years as a great British shopkeeper bringing craft to the high street. Although we are just as well known today for our extraordinary events, contracts, school and online business, we are proud to retain the standards and passion founded 150 years.
We wanted to share a peek at our store teams and the fabulous locations throughout London as they are transformed for the glitziest season of the year!
Moyses Stevens Flower School - Battersea
First, on the tour, we arrive at Battersea and the home for Moyses Stevens Flowers School, the creative hub of the business. It's an exciting time for the Iconic Battersea station as the development takes shape. The area is beautifully dressed for the season with their "Winter Village" The store sparkles with lots of everything you could desire for a gorgeous Christmas.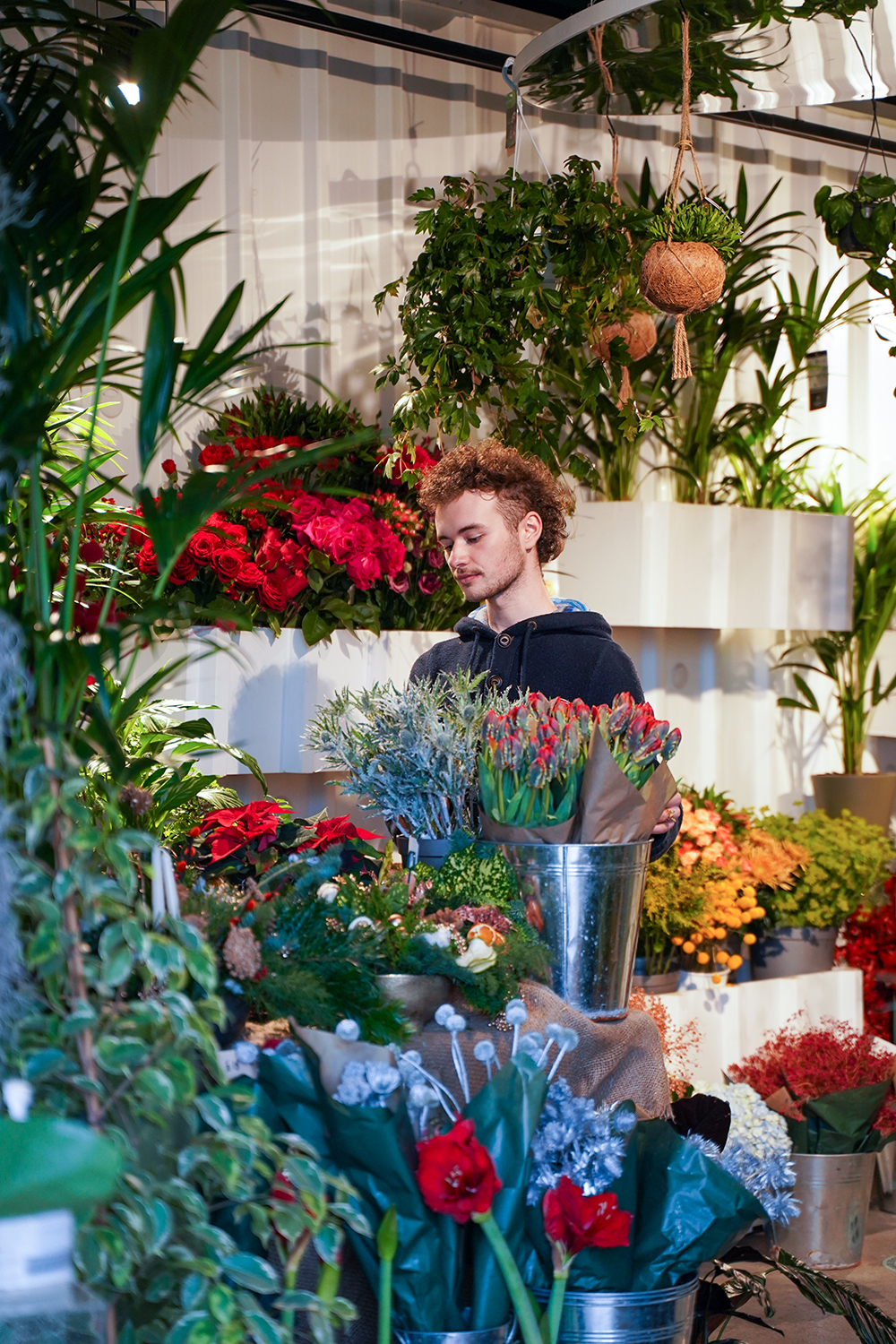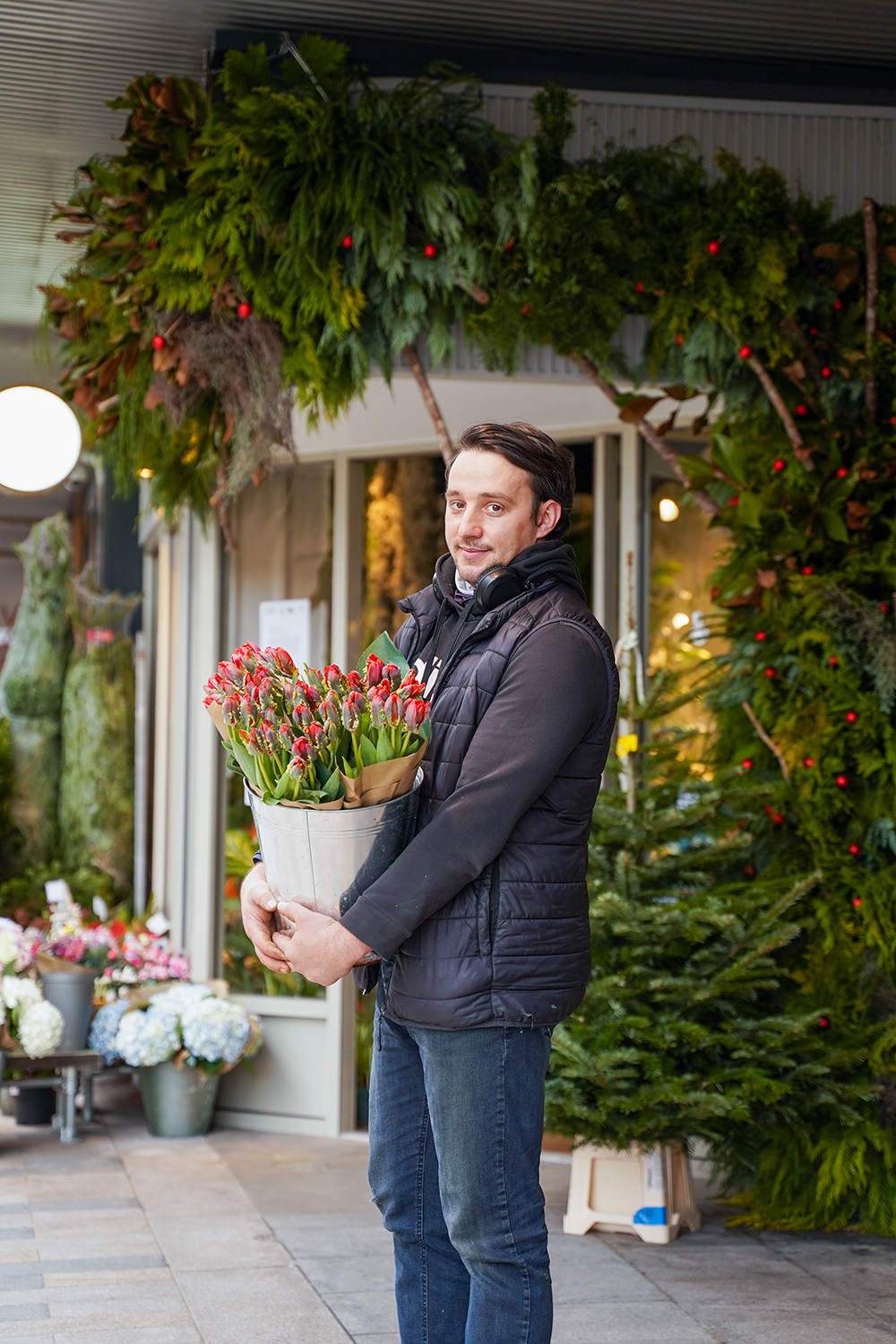 Moyses Stevens - Belgravia
Elizabeth Street in Belgravia is one of Londons most glorious secrets. Packed full of an electric mix of boutique establishments from fashion, wellness, beauty and design - not to mention the fantastic food on offer! You are always guaranteed a wonderful welcome with lots to see and a tremendous selection of gorgeous festive finds!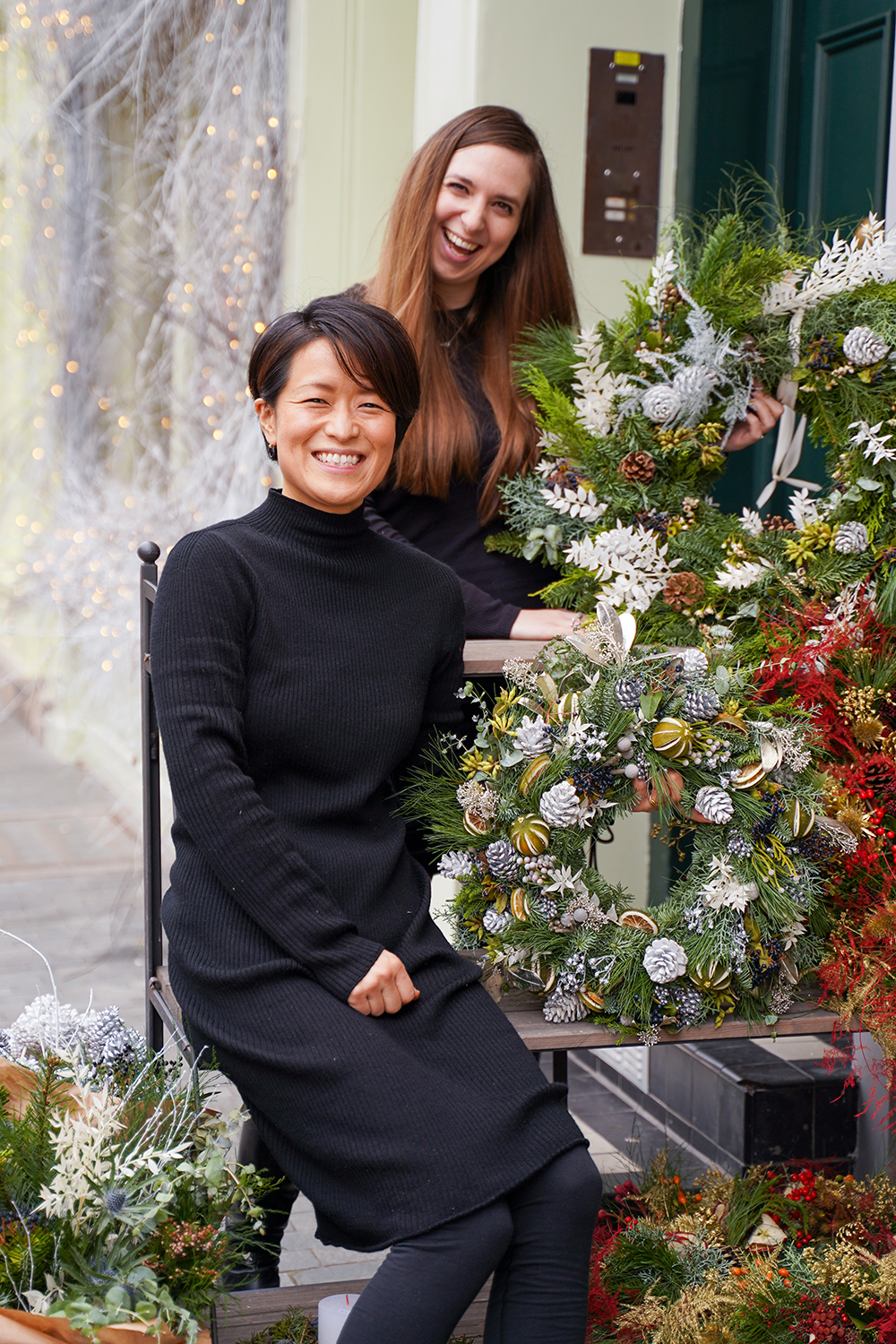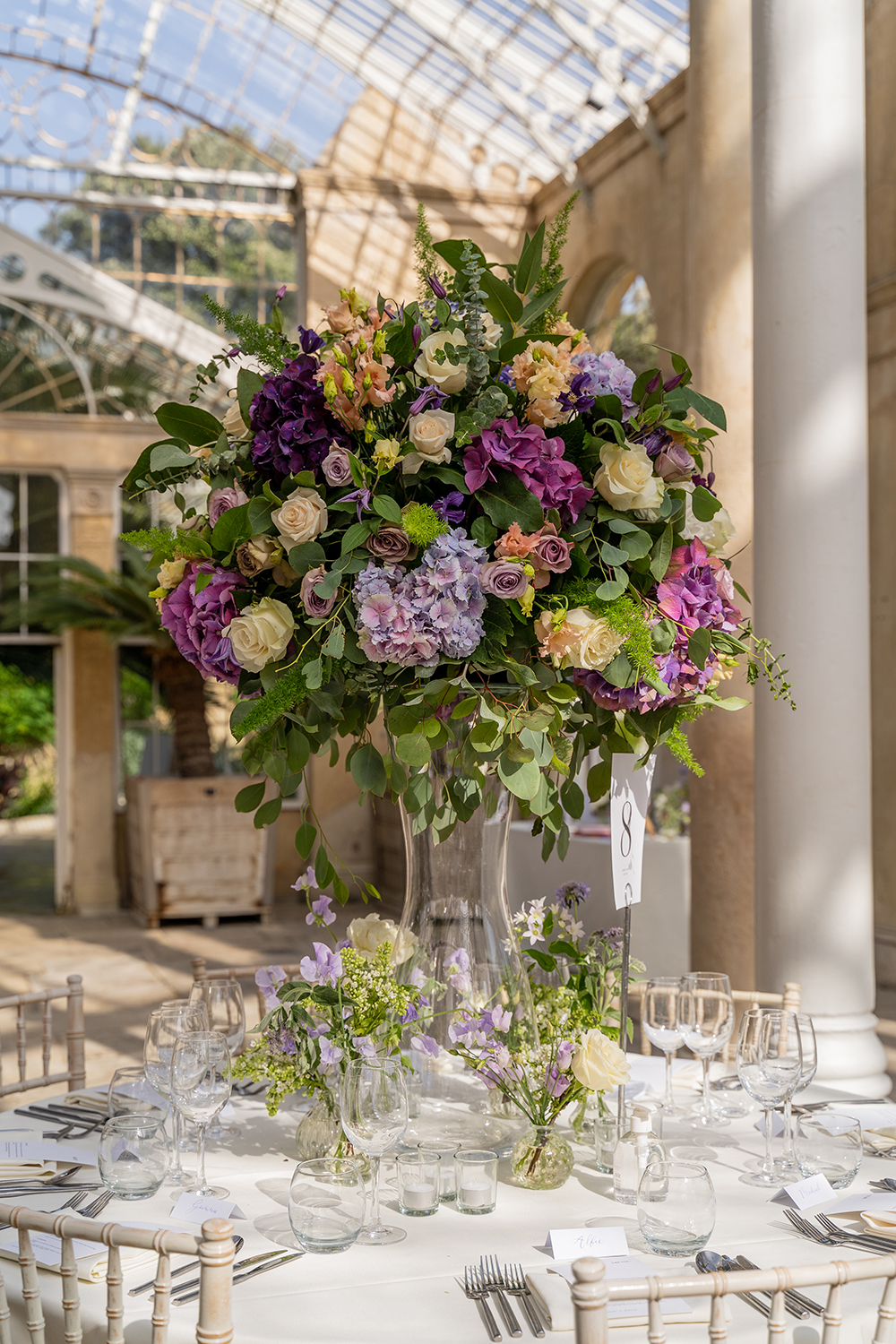 Moyses Stevens - Chelsea
We have a special relationship with Chelsea, and we have been a fixture in the area for generations. Adding a bit of sparkle to the Pavilion Road, we have a talented team of hard-working, creative making Christmas for the area's locals. It's the perfect location to wander and discover the fantastic independent stores and restaurants along the length of the road.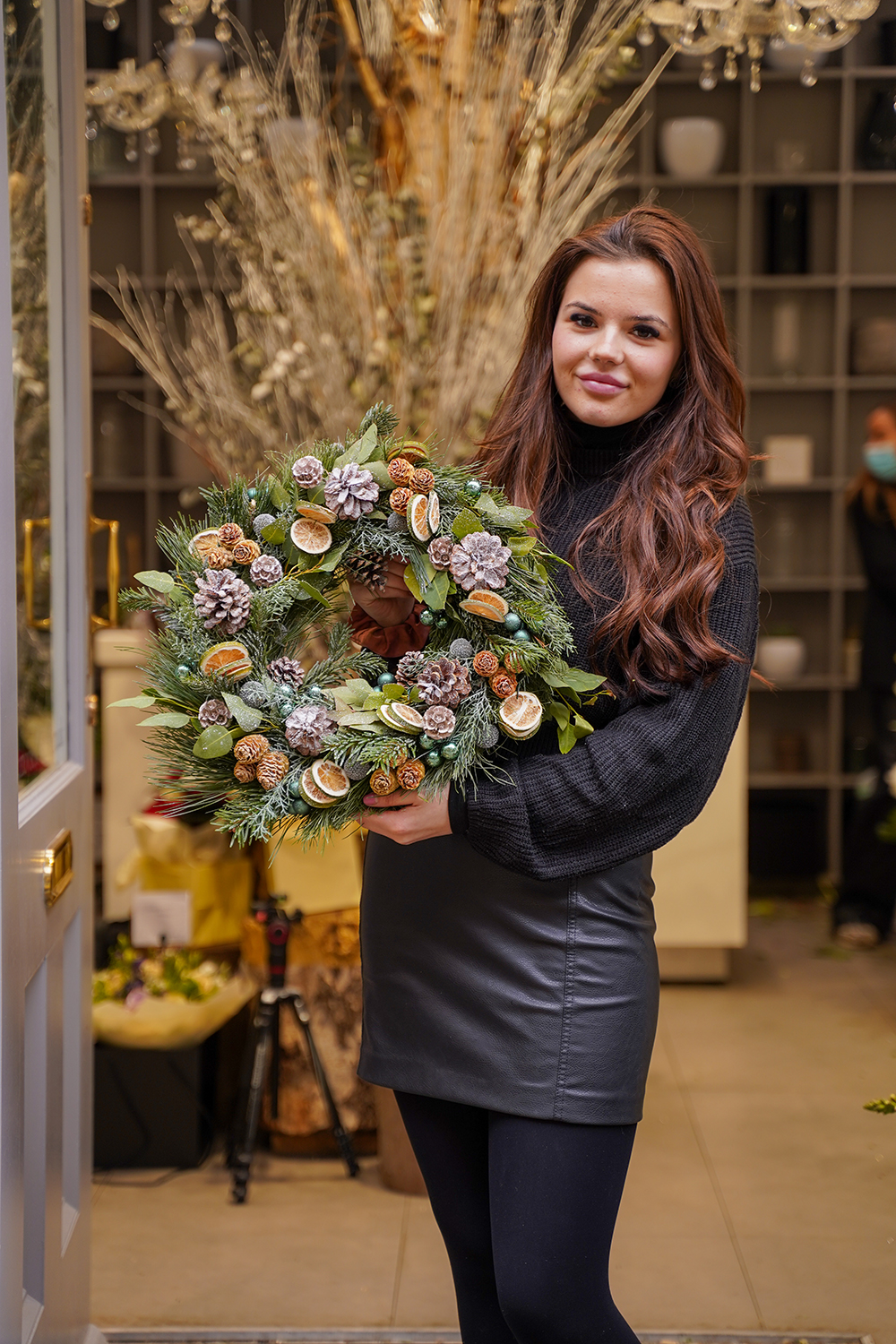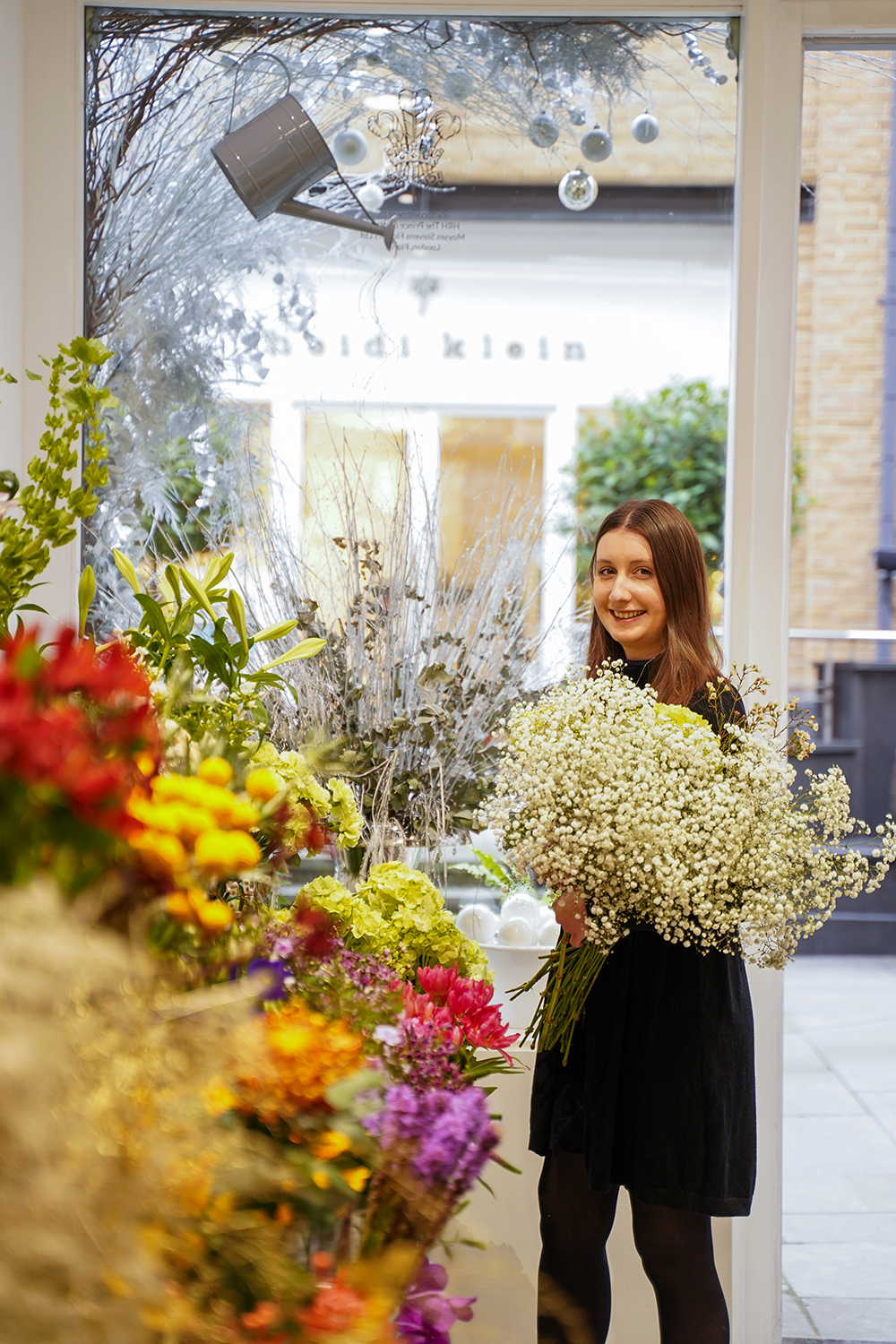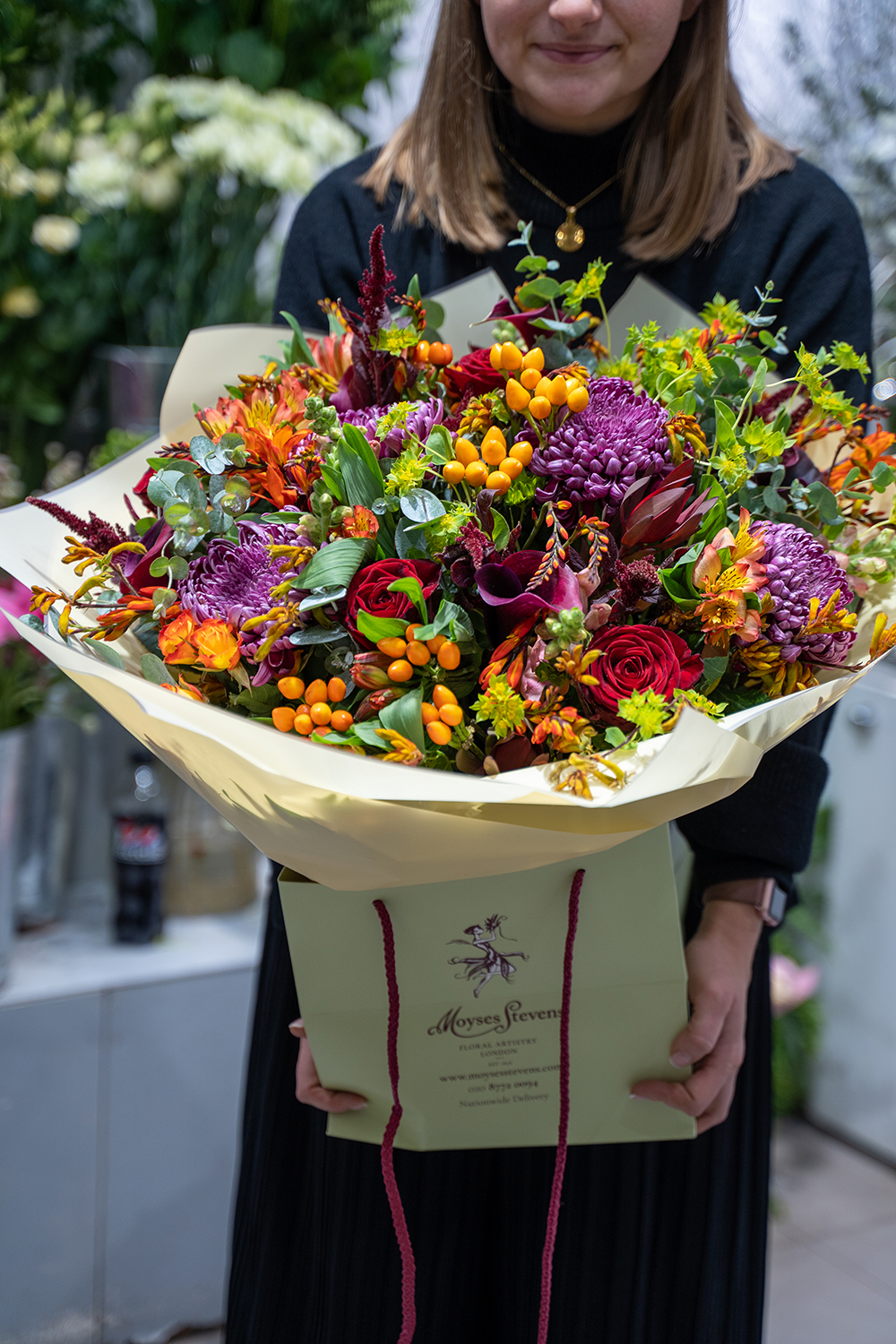 Moyses Stevens - Selfridges
You could wander around Selfridges for days and still find inspiration in every corner. A fashion and design icon known worldwide, the institution continues to evolve and remain at the cutting edge of retail. You will find the colour and fragrance of Moyses Stevens at the Selfridges Food Hall with a talented team of creative florists twirling flowers into bouquets in front of your eyes!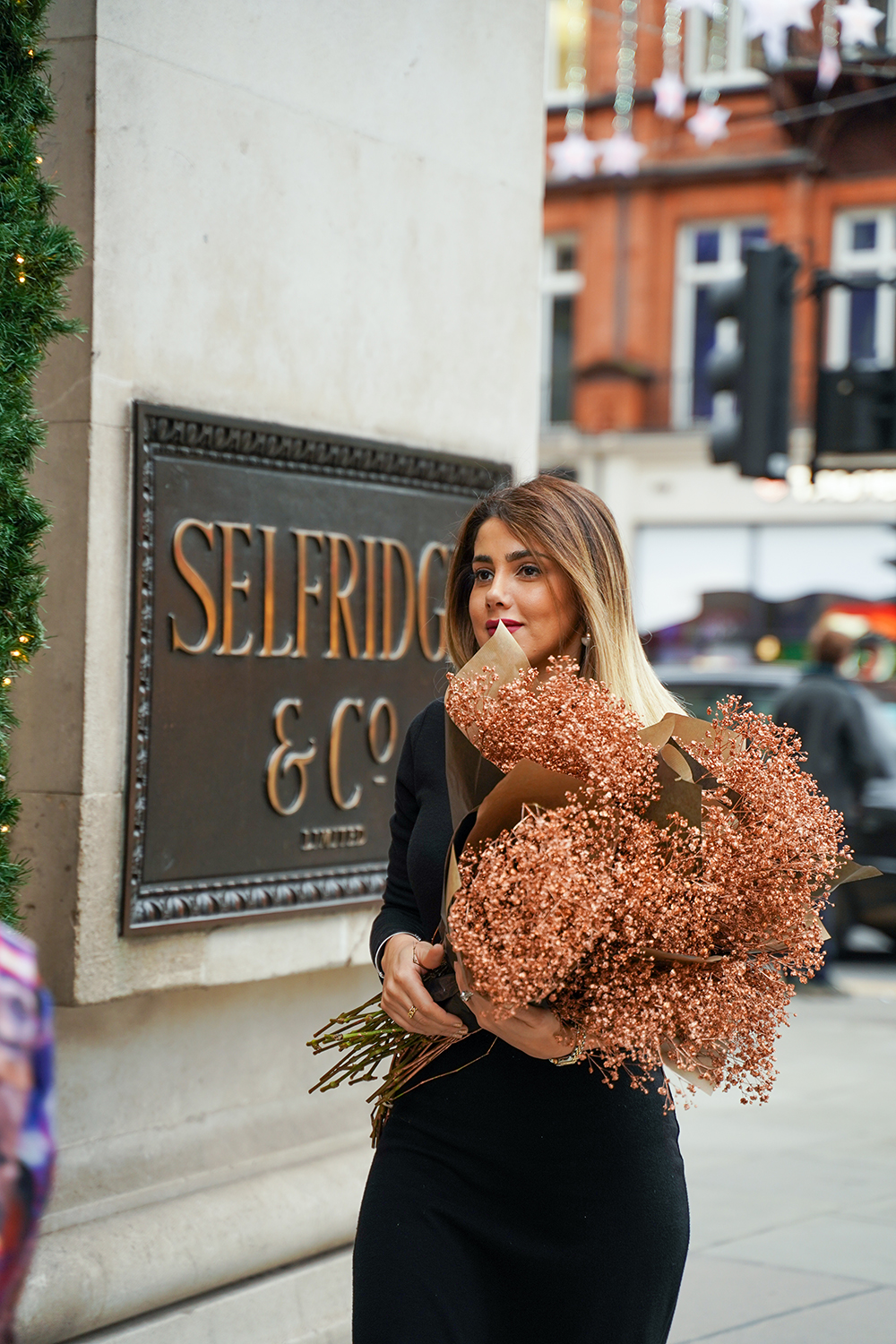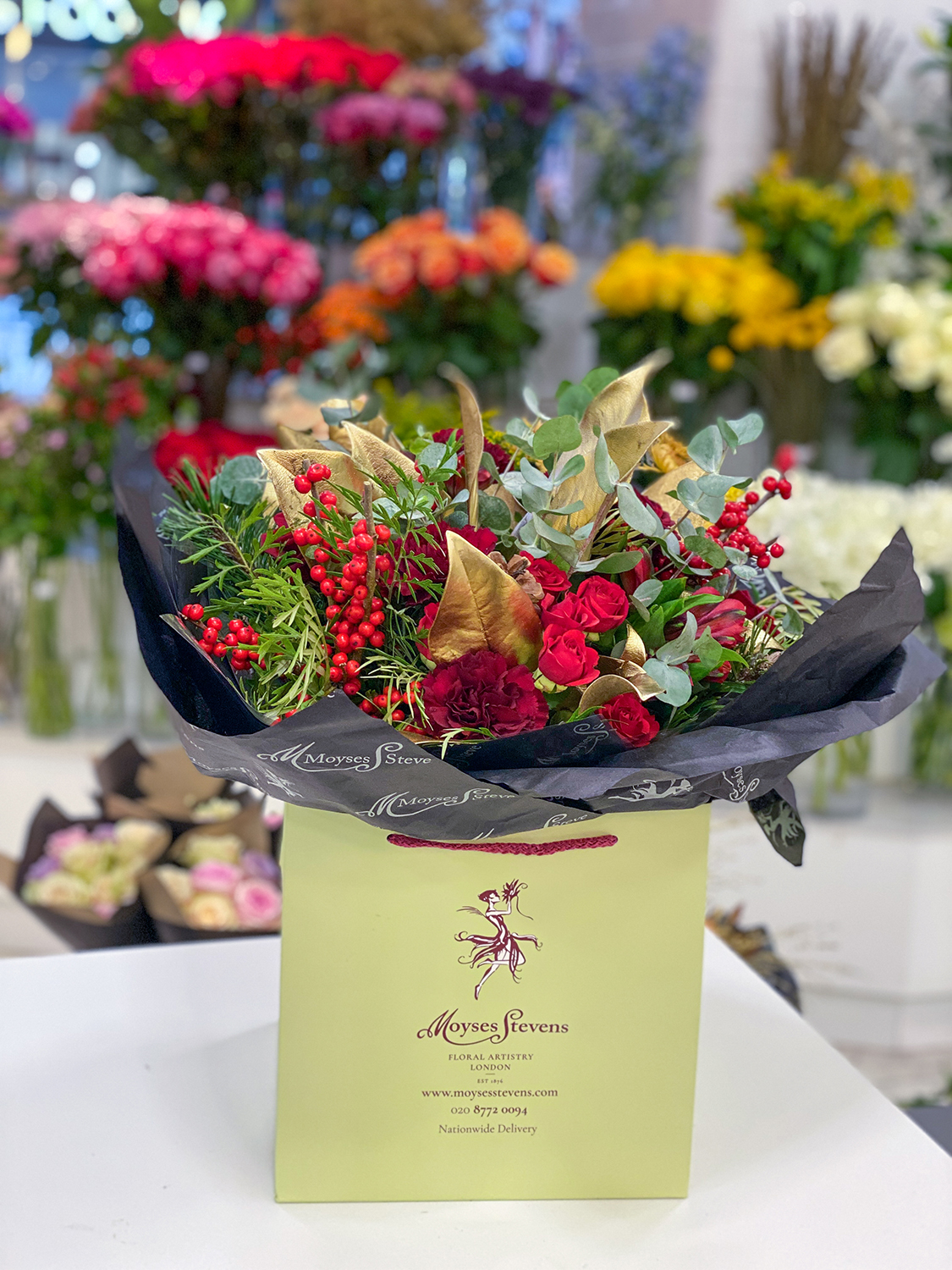 Moyses Stevens - St Pancras
We end our tour at the hustle and bustle of one of London's busiest transport hubs, St Pancras International station, where you will find a vast selection of beautiful flowery gifts, flowers, plants and trees, all sorts of Christmas paraphernalia! We are amongst good company with Chanel, Hamleys and MAC cosmetics. It's the perfect location to grab a last-minute gift or treat all year round.
We will be returning for more behind the scenes peeks thought the year. Nest Stop spring!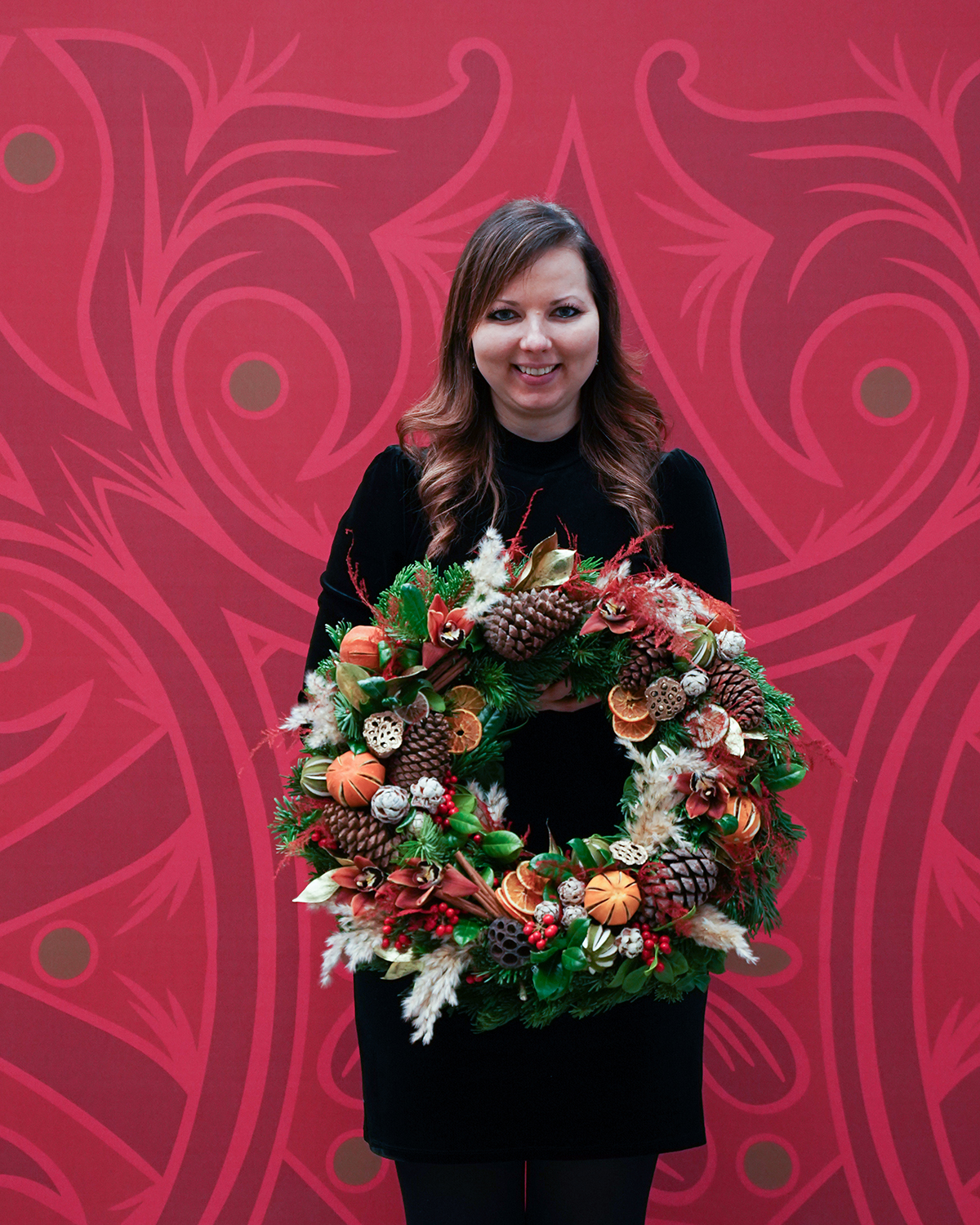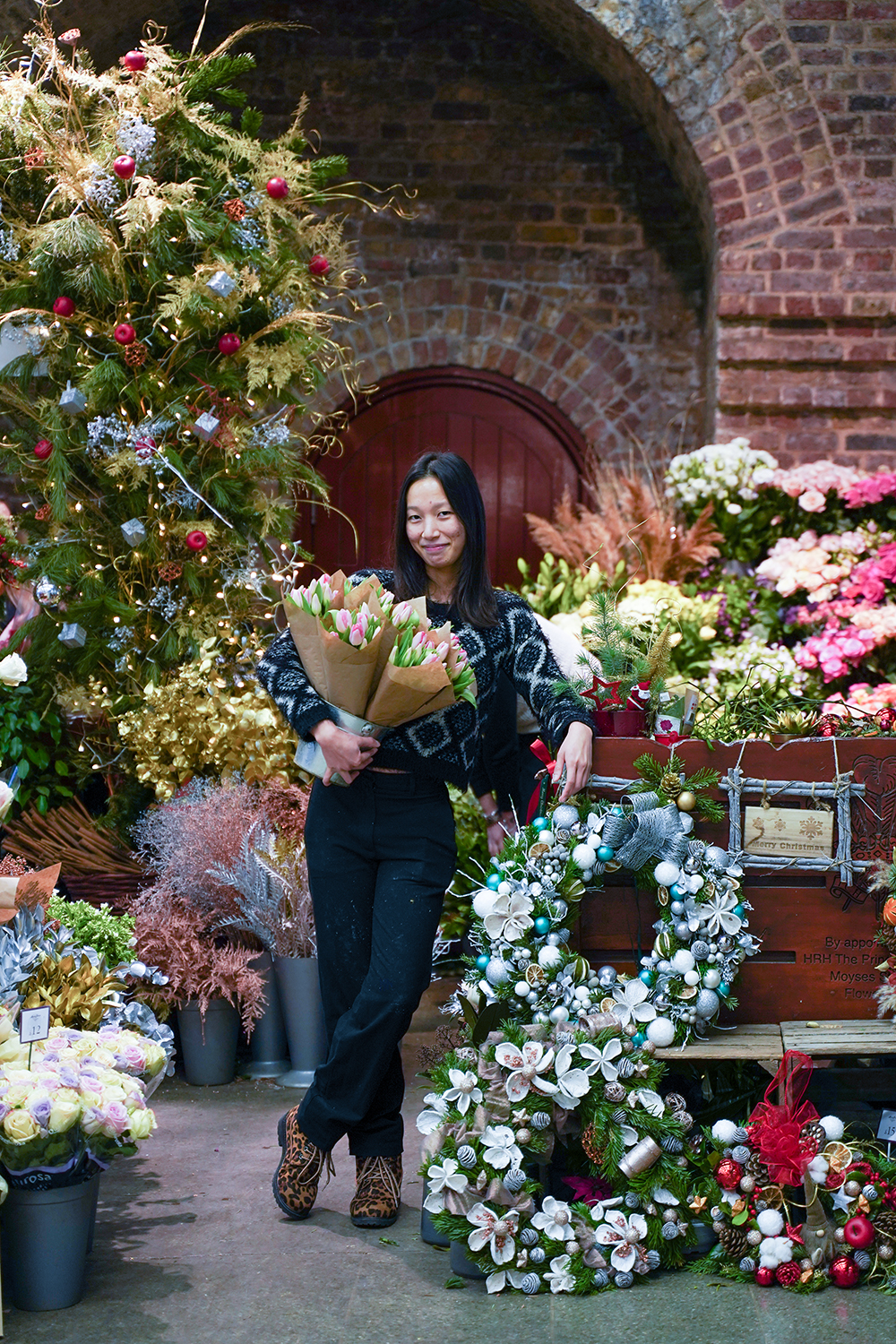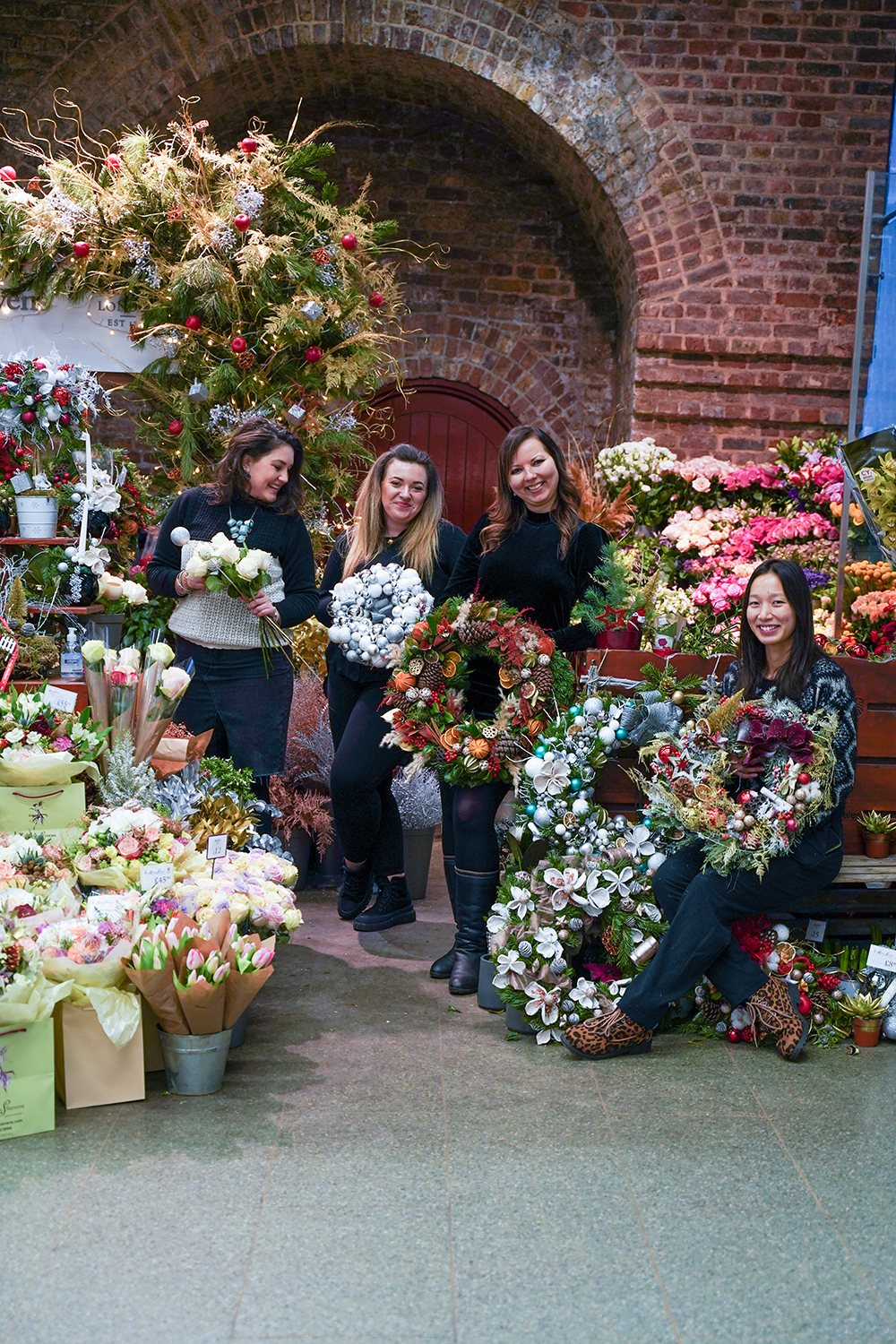 Discover the Magic of Moyses
Established in 1876, Moyses Stevens has maintained a special place in the hearts of flower lovers worldwide for generations. Our stores are located throughout many of Londons most fashionable districts. Each week we style flowers in some of Londons most fabulous locations. We deliver beautiful gift wrapped bouquets to homes and offices throughout London and the UK. We also create celebration flowers for weddings and events and share our knowledge at Moyses Stevens Flower School courses.