Moyses Stevens: Chelsea and Belgravia in Bloom
Posted by Duncan McCabe on 21st Oct 2021
The Chelsea Flower Show is an icon of London's seasonal scene and is undoubtedly the world's most fantastic gardening event with a history that spans over 100 years. The show is run by the Royal Horticultural Society (RHS), and with over 100 different themed gardens; it's a garden lovers paradise!
The late scheduling of this years flower extravaganza didn't dampen the enthusiasm for the much anticipated Chelsea in Bloom and its colourful counterpart - Belgravia in Boom.
Passers-by strolling through the streets of either area will have been rewarded with fragrance, colour and the remarkable designs of so many businesses celebrating the occasion with elaborate installations delightfully dotted through the streets.
It was all-hands-on-deck for team Moyses as our creative teams set about transforming our stores and creating projects for some of our neighbours. Chelsea and Belgravia in bloom are firm fixtures for us, and we enjoy the opportunity to gather together and pool ideas for the various projects. Here we provide a look back at some of the installations we created.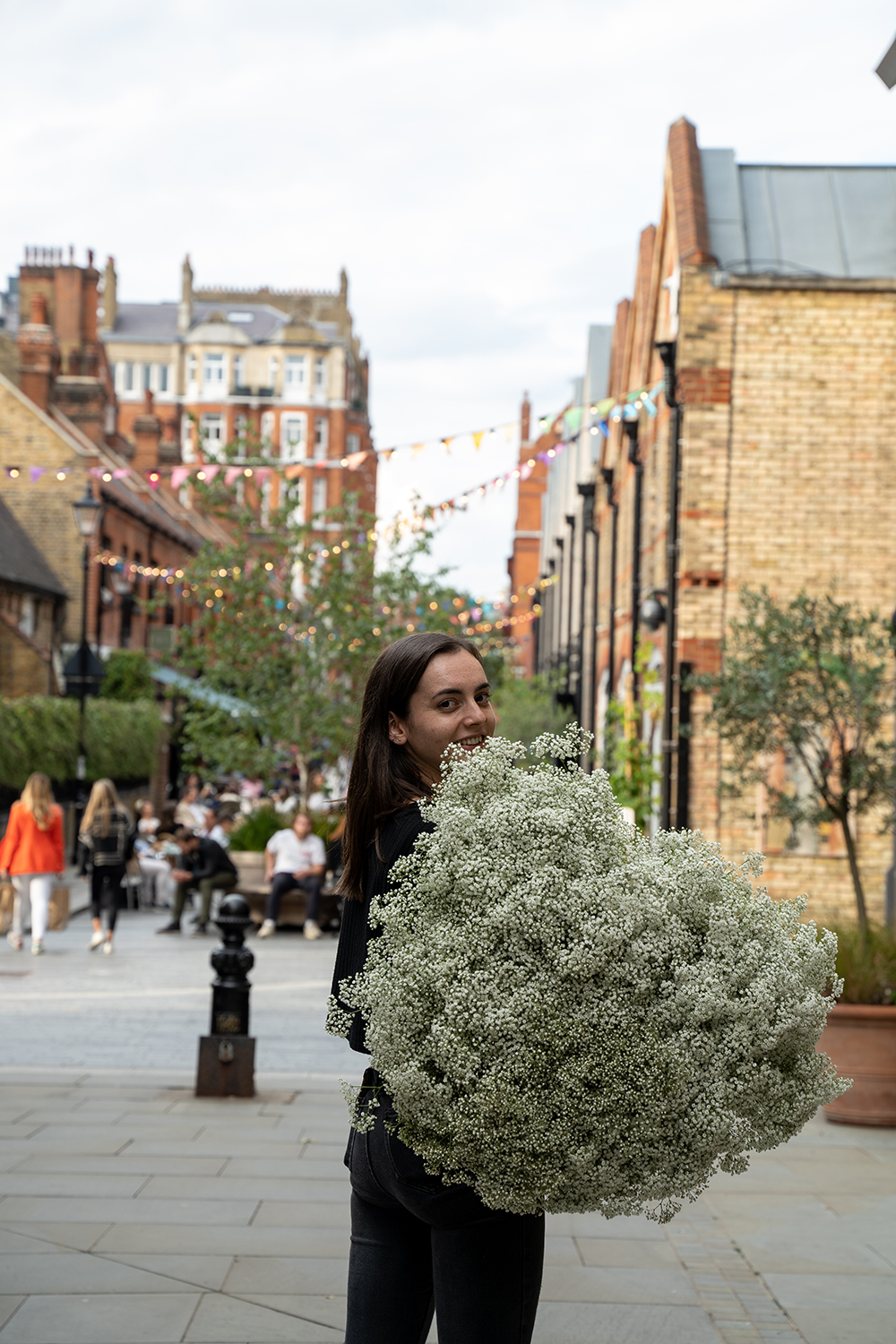 Belgravia in Bloom
Celebrating its sixth year, Belgravia in Bloom returned with a series of beautiful flower installations, unique displays and experiences all centred around the theme of 'Floral Fairground'.
Candy Floss Installation Elizabeth Street
Visitors to Elizabeth Street were welcomed by a magical and somewhat surreal vision of a 3-meter tall candy floss installation made of candy coloured Gypsophilia. Charming young and old for the show's duration, it looked very much at home, and much loved - there were requests for us to leave in place for longer with the suggestion that we could throw a bunch of fairy lights on it for Christmas!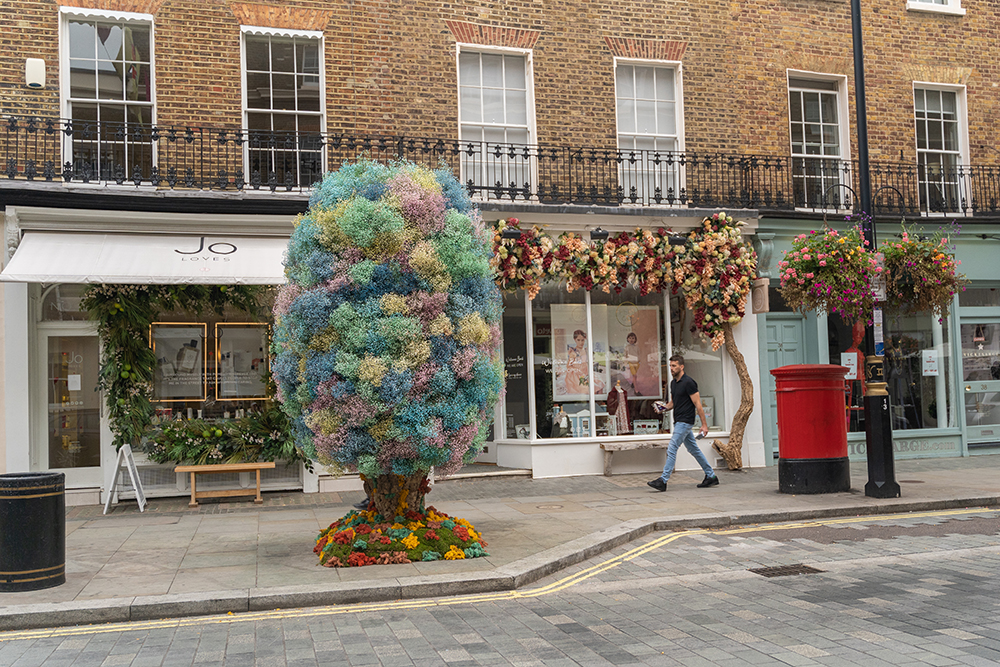 Helta Skelta Installation
In Eccleston Yards, we unveiled a Helter Skelter tower of spiralling garlands of foliage and flowers. The impressive and playful structure took pride in the centre on Yard and made the perfect backdrop for many an Instagram moment.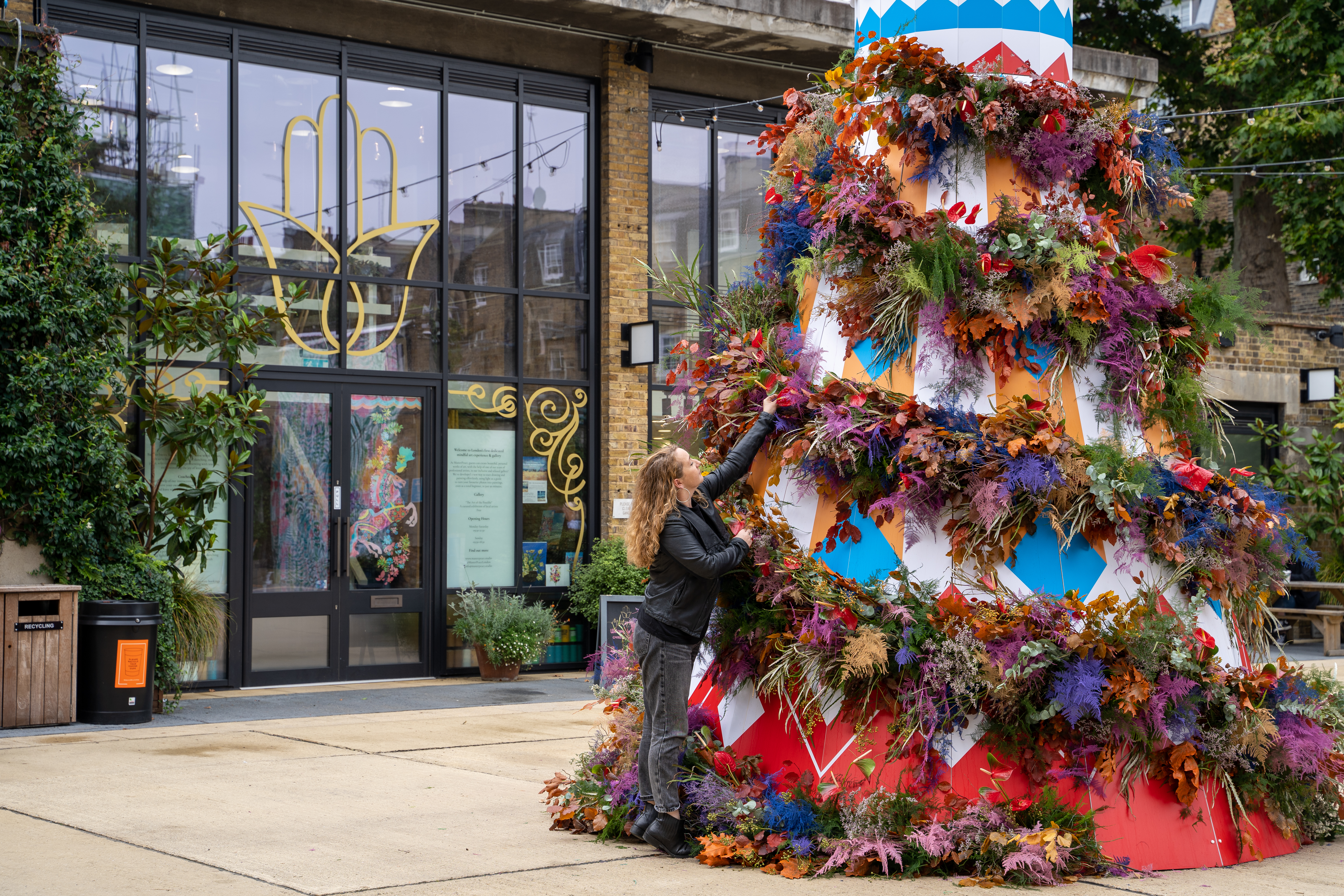 Chelsea in Bloom
The facade of our Pavillion Street store was reconfigured to chime with this year theme Extraordinary Voyages theme. The installation was inspired by the fantastic tales of Jules Verne and his book 'Robur The Conqueror.' which features a ship that can fly. The sea and sky beautifully converged with blue hydrangea and Gypsophilia.

Bringing to life the famous Trotters mascot was an exciting but surprisingly complex operation but one we enjoyed and completed with passion. He dazzled for the duration and stayed on duty as London Bloomed.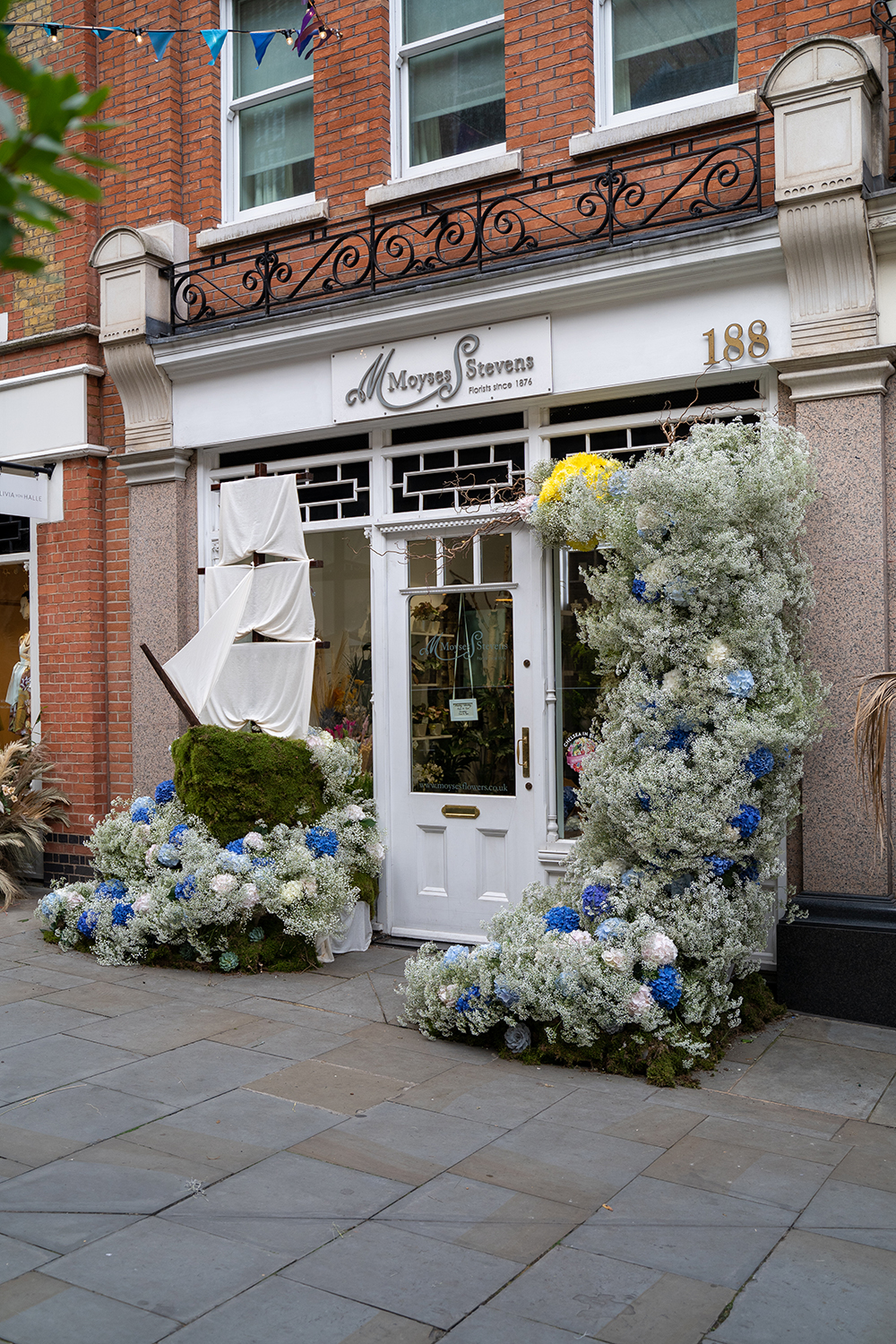 Meanwhile, at Heidi Kline Swim on Pavillion Road, we dressed their window with a hot air balloon made of million-star Gypsophilia.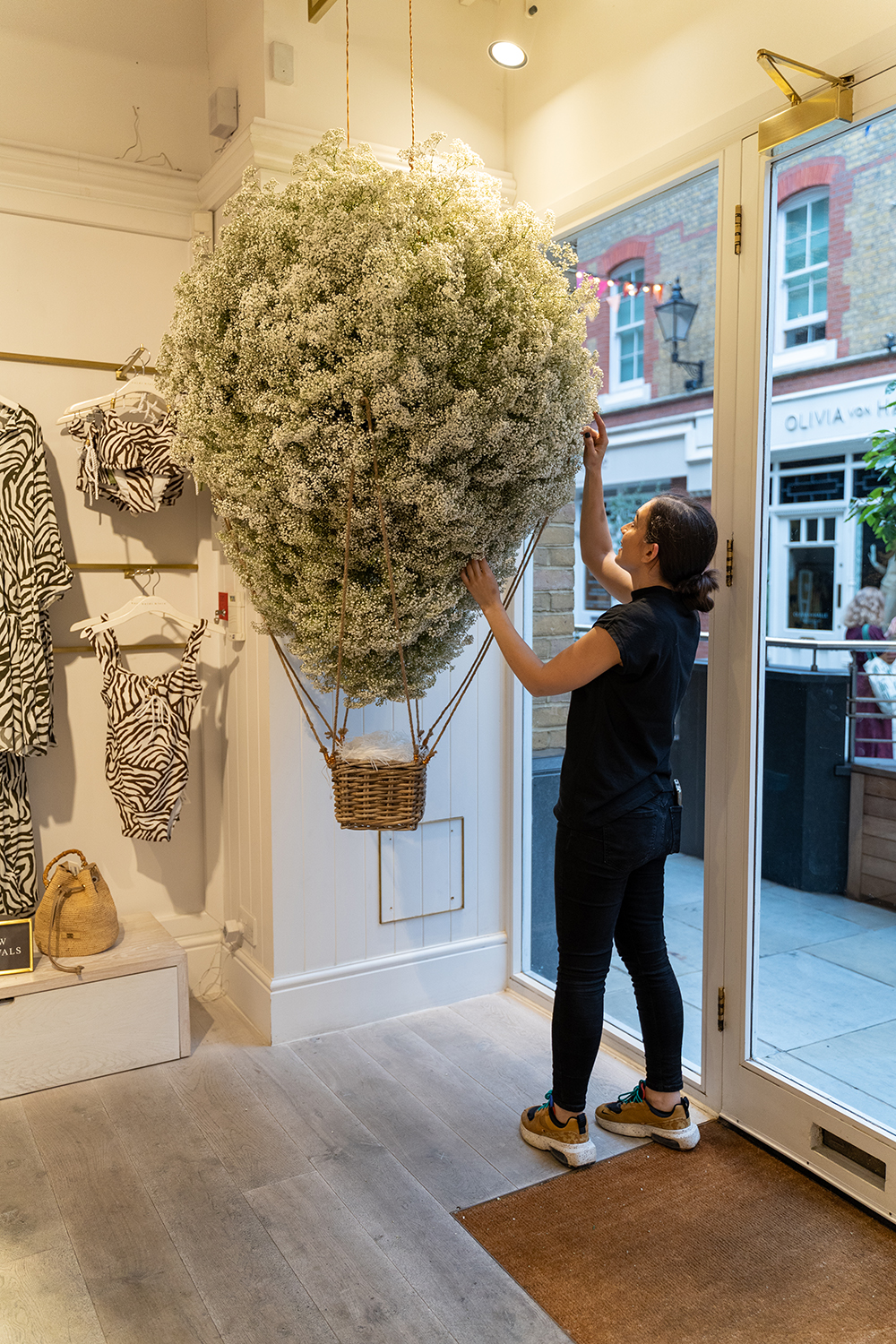 Discover Moyses Stevens Events
Renowned for adding beautiful floral touches to some of London's most fabulous events. Moyses Stevens has a highly sought-after event team that specialises in corporate events, product launches and designing flowers for dazzling parties. We have a team of professional designers to formulate concepts from the initial idea to implementation and a glorious reveal on the day for your special occasion.
For more information contact our Events Manager megan.polke@moysesflowers.co.uk