Moyses Stevens Contracts Team: A Christmas Transformation
Posted by Duncan McCabe on 31st Dec 2021
It was all hands on deck for the busiest and sparkliest day of the year - Christmas. There is a belief that florists have a serene job casually arranging flowers, possibly to classical music with all the urgency of a calligrapher. Anyone entering our school on one of our vocational classes will have this misconception dispelled with the reality that no matter how lovely a job it is - it's challenging work, time-consuming and not for the faint-hearted. Christmas ratchets up the pressure for a non from 12 weeks of glitzy madness across all our departments. Today we share a selection of our decorating endeavours. We pay homage to our AMAZING team for surviving and thriving through challenging times, creating such beautiful work and keeping a sense of humour with long hours!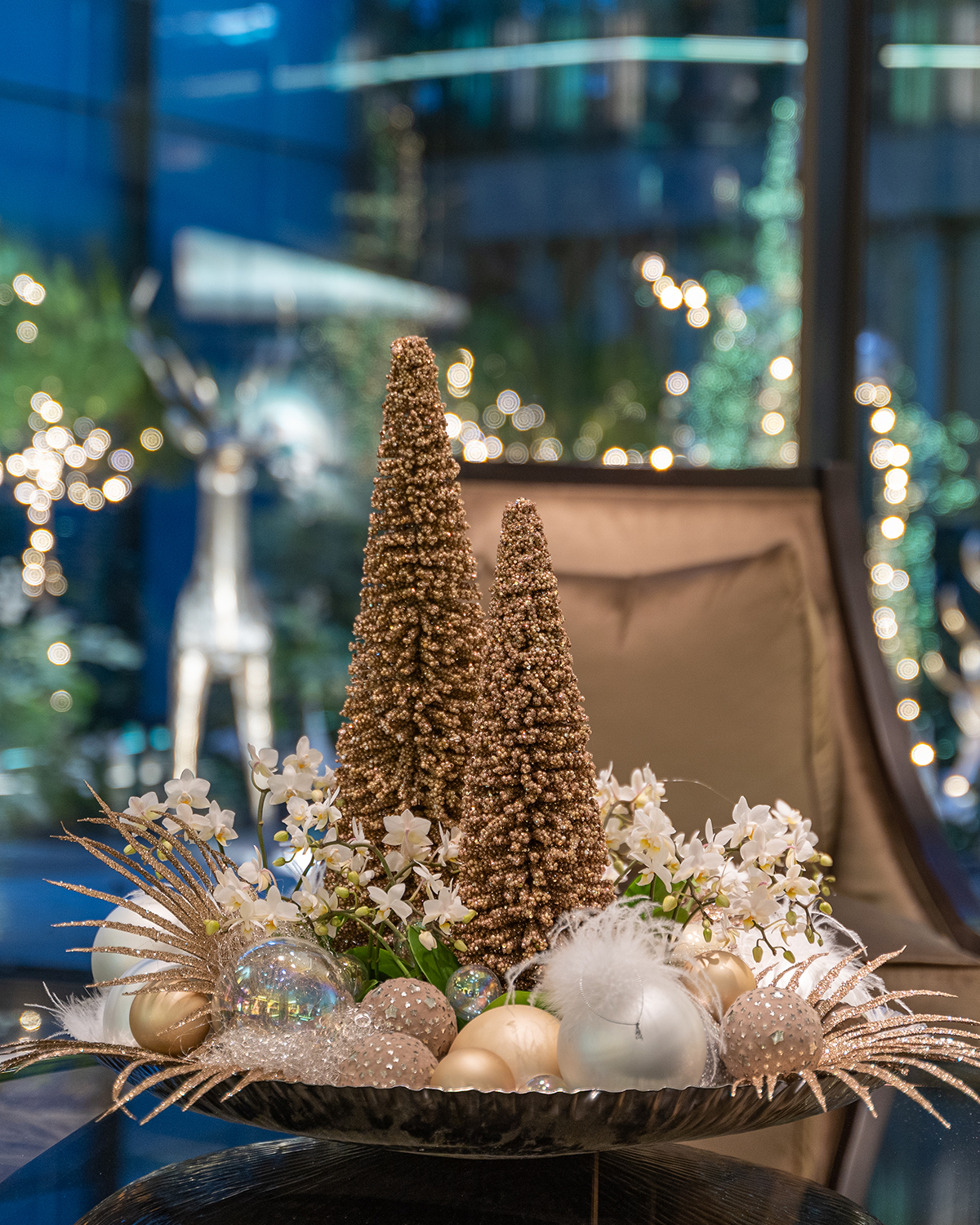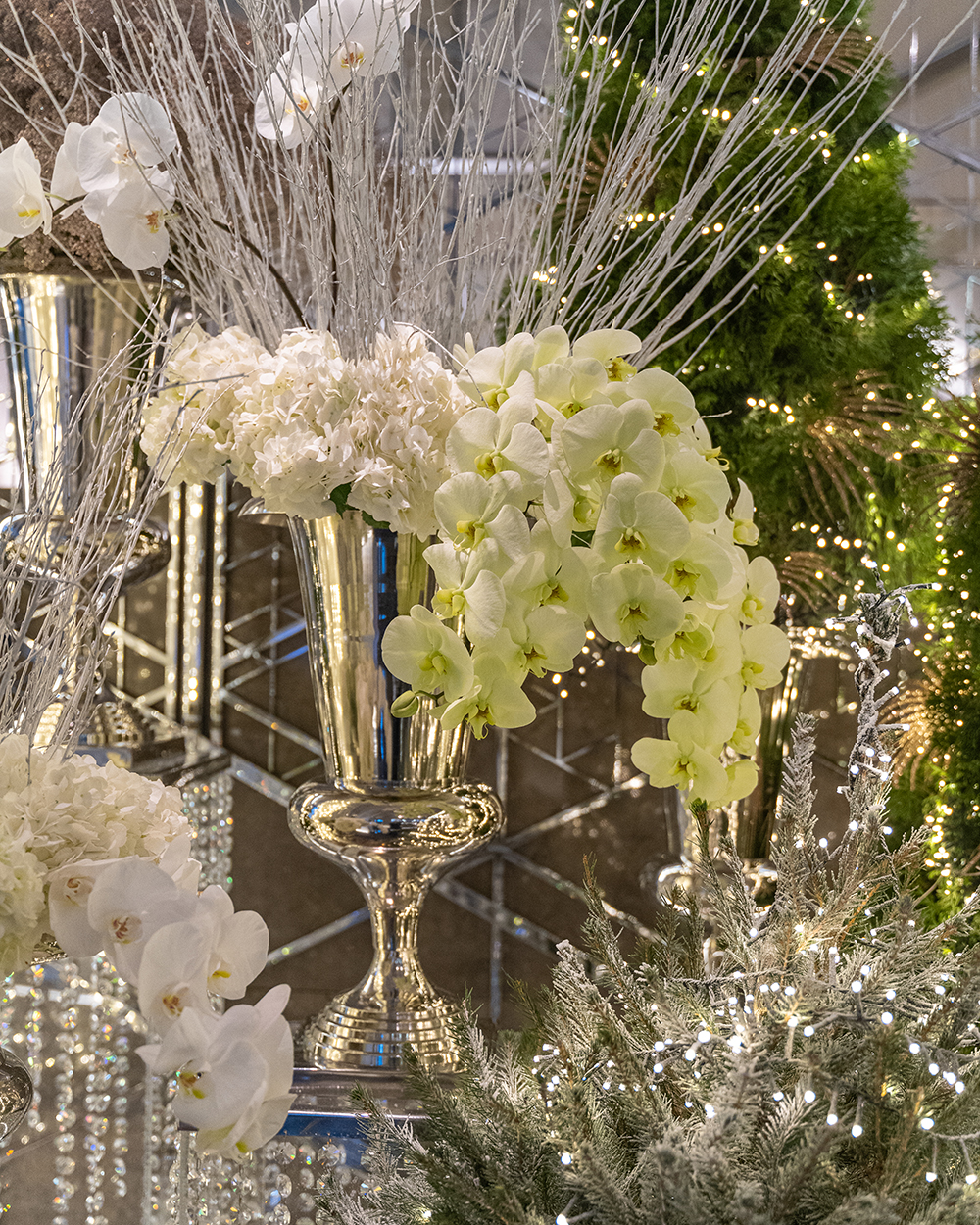 Frosty vibes for this installation combine snow-capped trees with an impressive landscape to welcome guests. Gorgeous Christmas scenes are dotted throughout that transforming the space into a Winter Wonderland theme.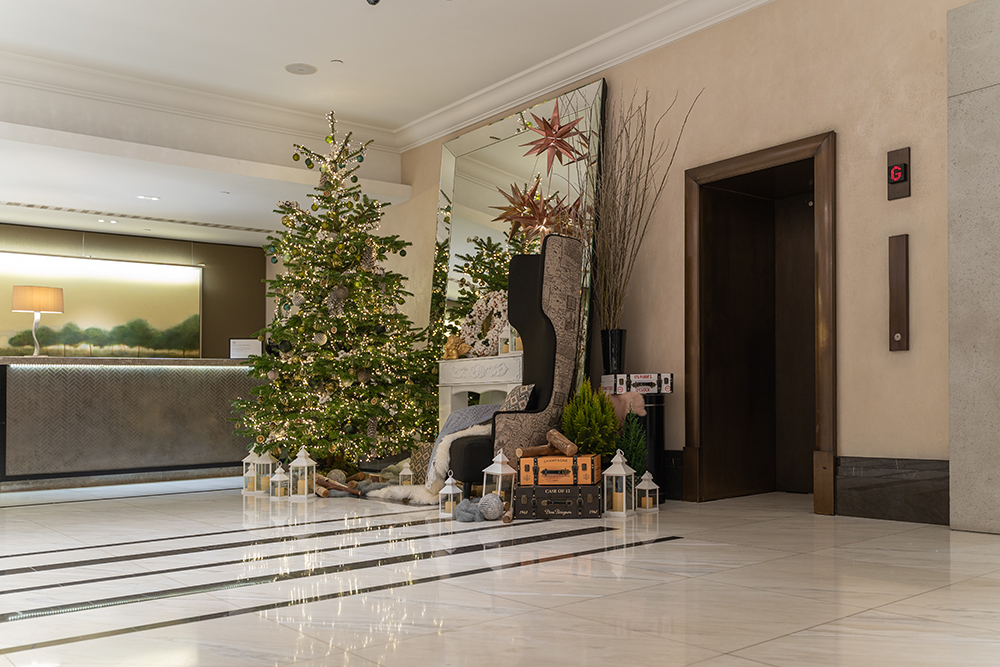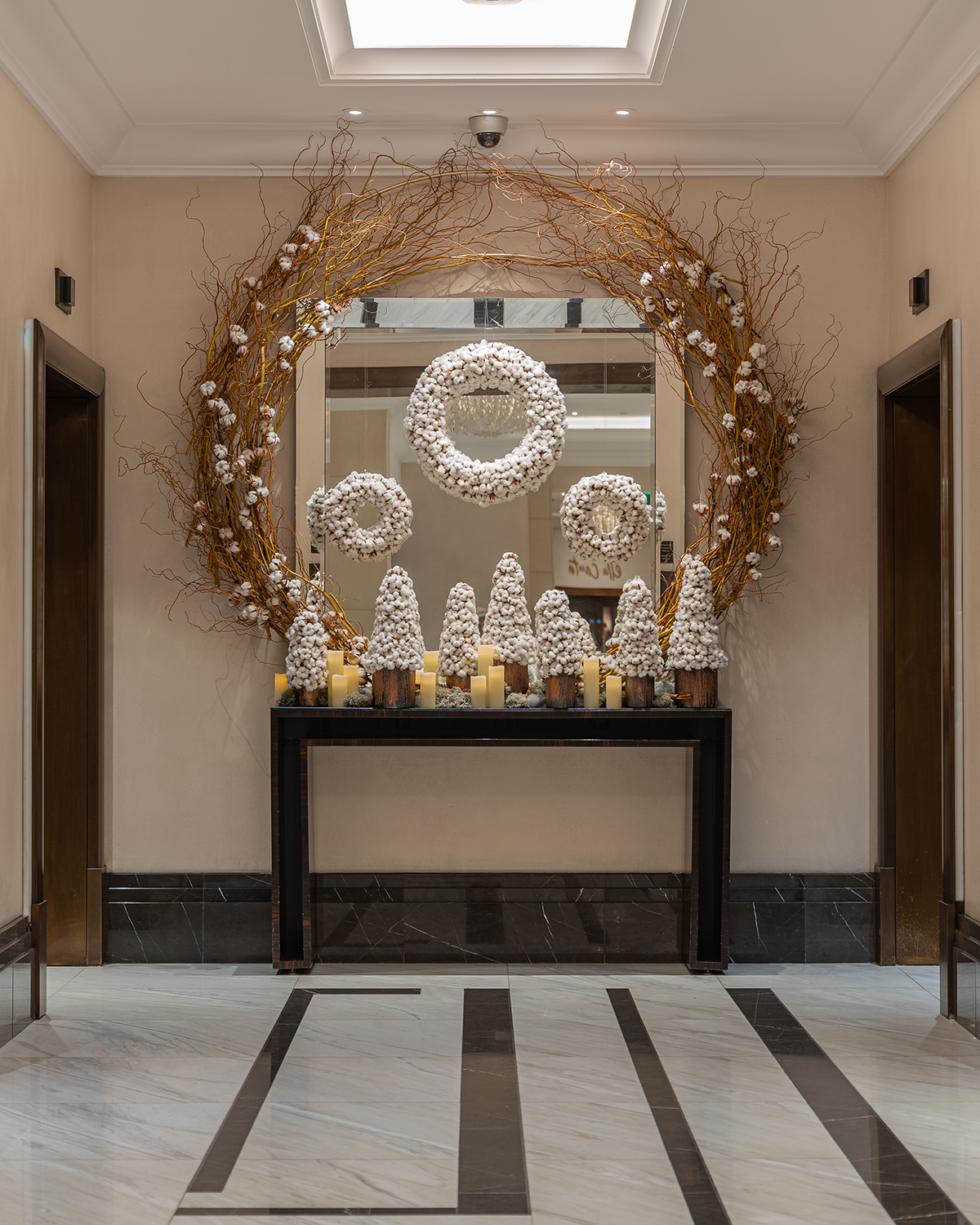 For the InterContinental Hotel, We wanted to bring a Skandi winter feel to the hotel. We created classic wintery scenes with white and warm gold as the predominant colours. We created a fireplace near the reception to invoke a homely atmosphere with storm lanterns, logs, decorative travel cases and a classic tree. We dressed the fireside chair with inviting rugs and cushions. Tables though-out the hotel were dressed with a landscape of Christmas trees. In other areas, we create wreaths and conical trees using natural cotton.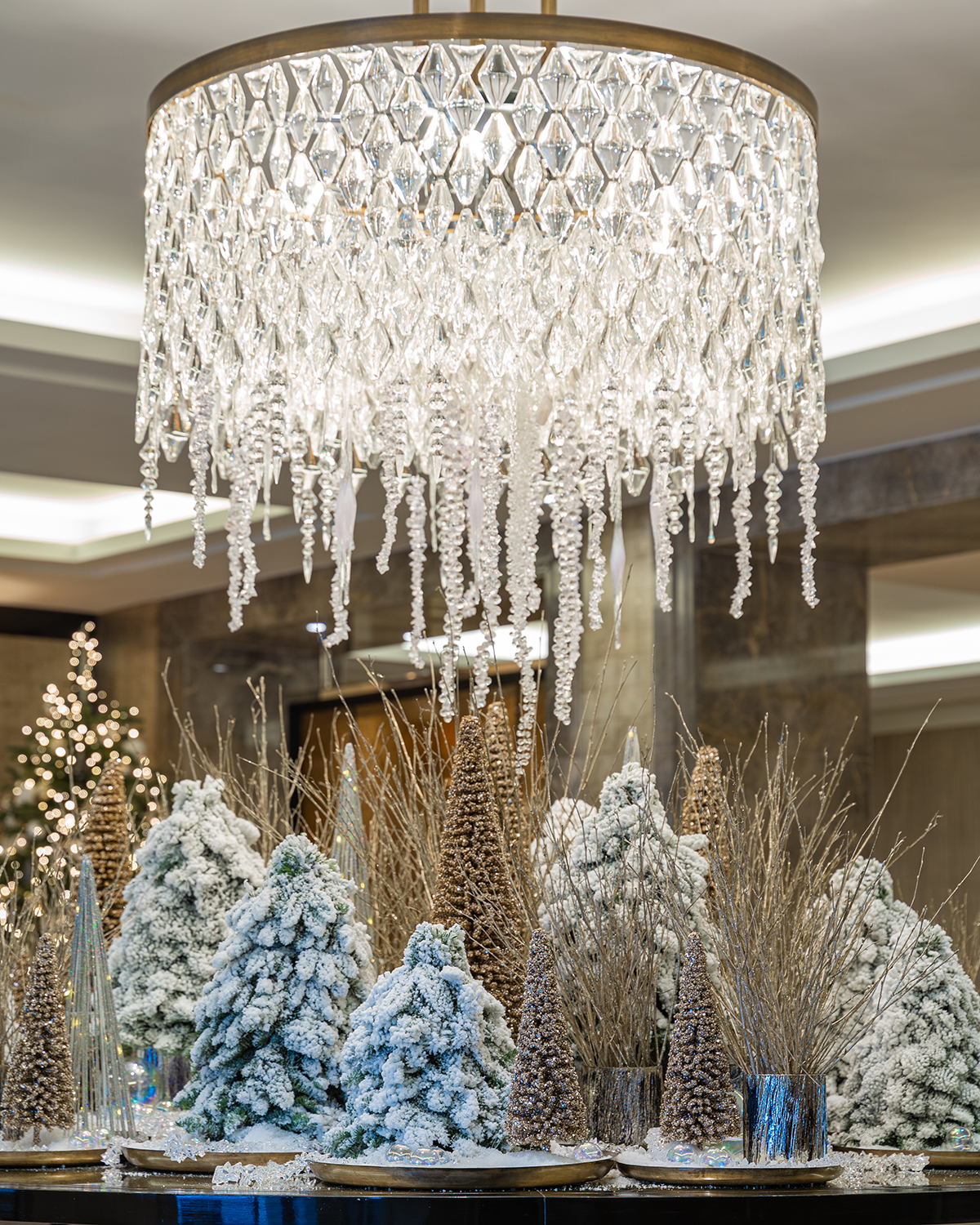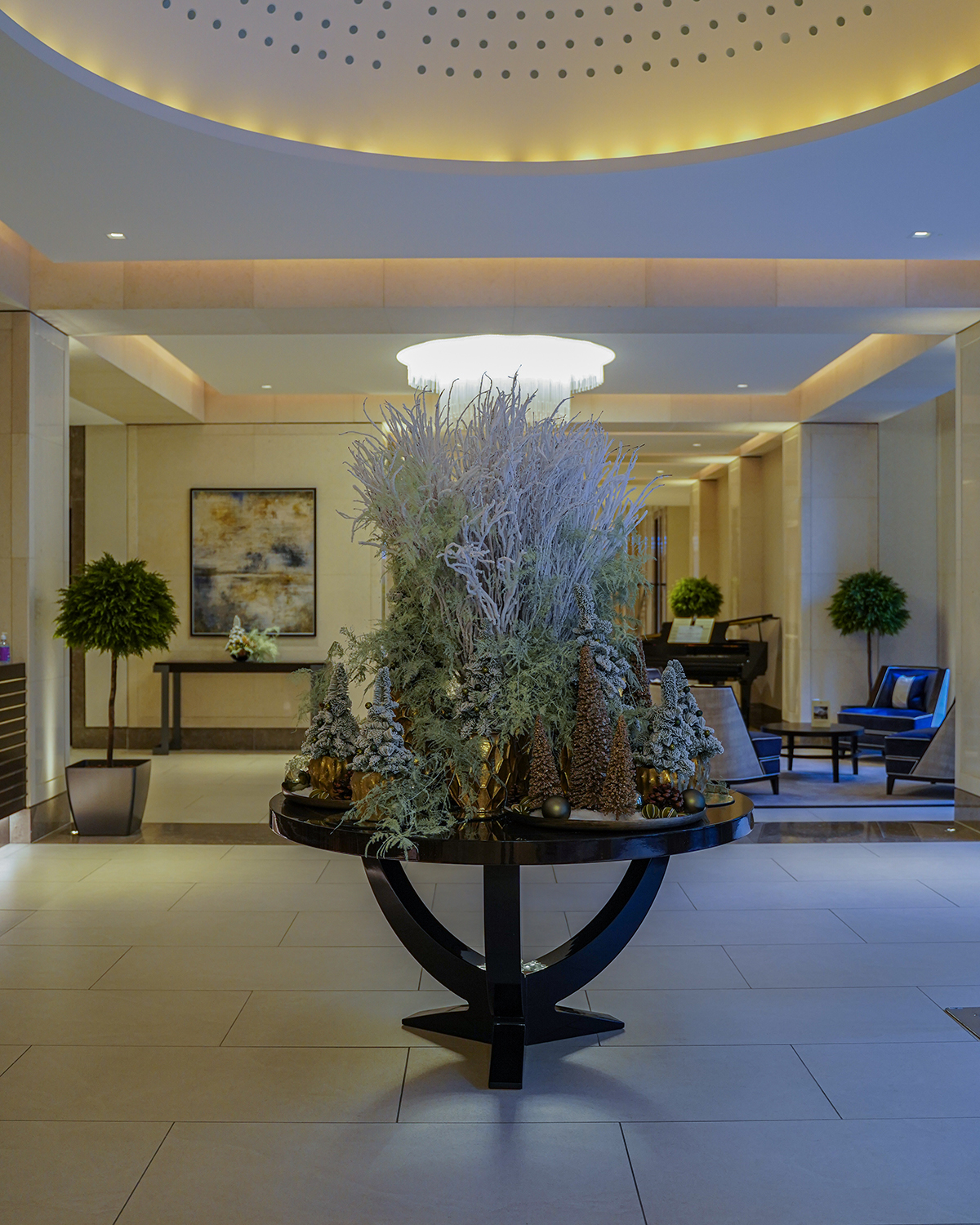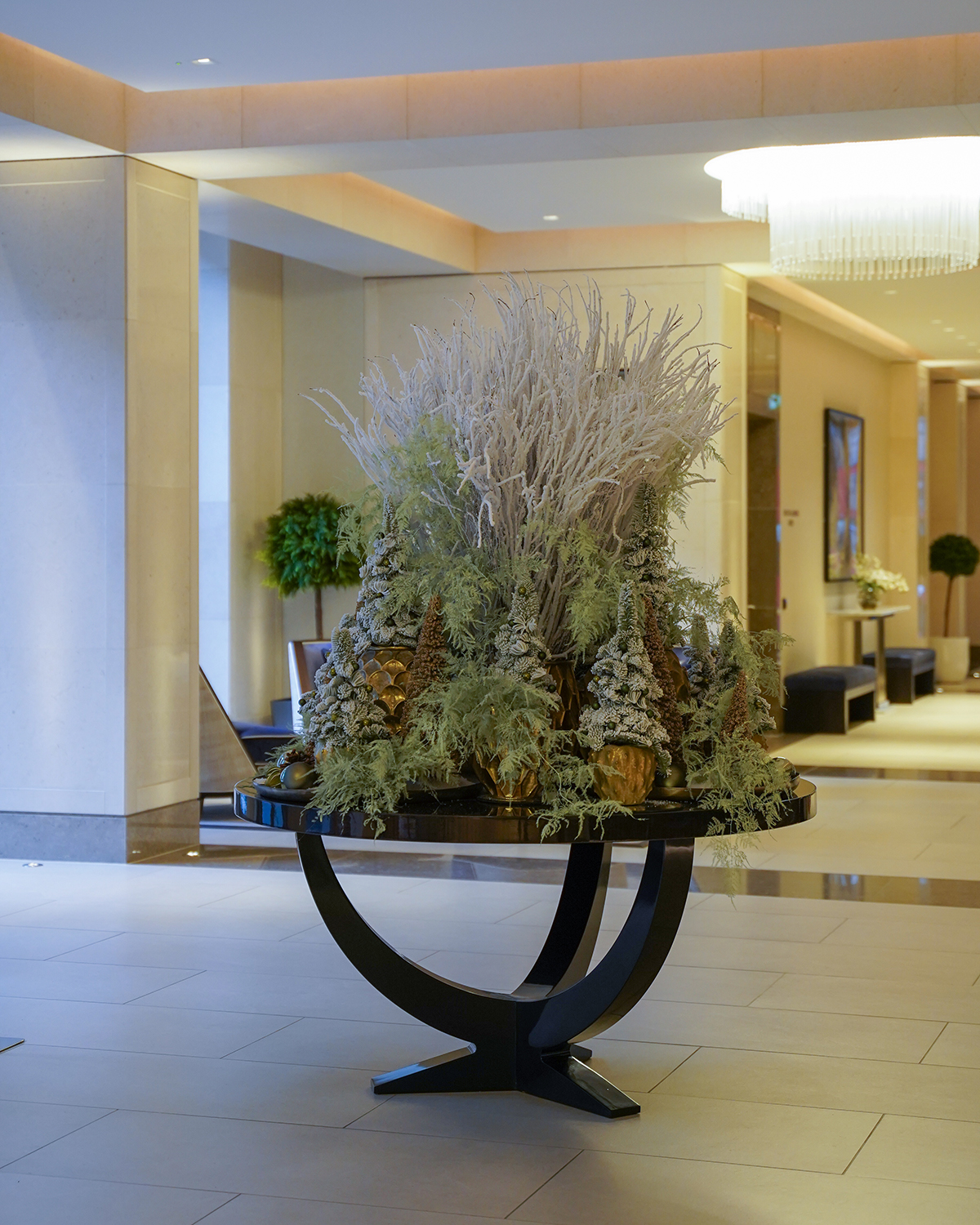 This was the year when table-scaping came to the conciseness of the general public. The art of the elaborate table has been around for generations. Still, thanks to social media and Youtube, more people are familiar with how to create beautiful filled with beautiful things.
Discover the Magic of Moyses
Established in 1876, Moyses Stevens has maintained a special place in the hearts of flower lovers worldwide for generations. Our stores are located throughout many of Londons most fashionable districts. Each week we style flowers in some of Londons most fabulous locations. We deliver beautiful gift wrapped bouquets to homes and offices throughout London and the UK. We also create celebration flowers for weddings and events and share our knowledge at Moyses Stevens Flower School courses.