Moyses Stevens Flower School: Christmas Workshops
Posted by Duncan McCabe on 31st Dec 2021
The thrill of working in a flower school is the connection to each season and the anticipation of what the next chapter of the year has to offer. At Moyses Stevens, our Christmas planning seems to start earlier each year with our events and contracts teams preparing festive proposals for parties and corporate clients.
At our school, we design a range of courses and decide upon the theme for the classes. This year we took a classic approach with our designs and created a collection of workshops with a traditional feel. We incorporated a range of pine foliages with all-natural ingredients to dress the wreath in addition to our scheduled class at our Battersea School. We also enjoyed working on-site creating festive workshops at The Intercontinental Hotel, Selfridges, and a special class for fellow Royal warrant holders at The Italian Greyhound Restaurant in Marylebone.
Head tutor Andrea Explains.
"We have loved entertaining students with our classes and look forward to our Yuletide classes as people enjoy the tactile nature of working with festive materials. There is a sense of accomplishment with creating designs by hand, and we are proud that we have played a part in dressing so many people's homes this year. We are looking forward to our classes for 2022, and our spring classes will be here before you know it!"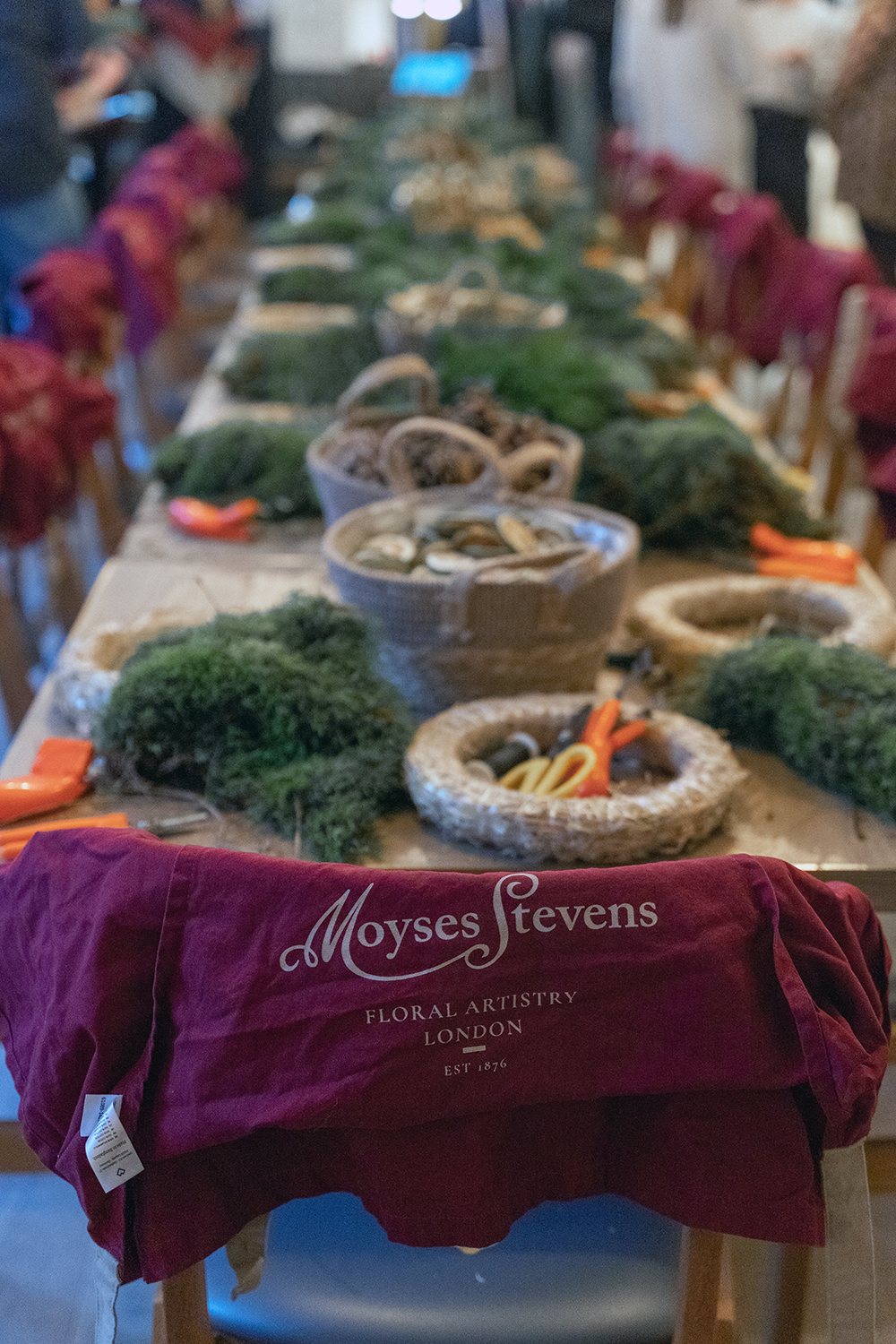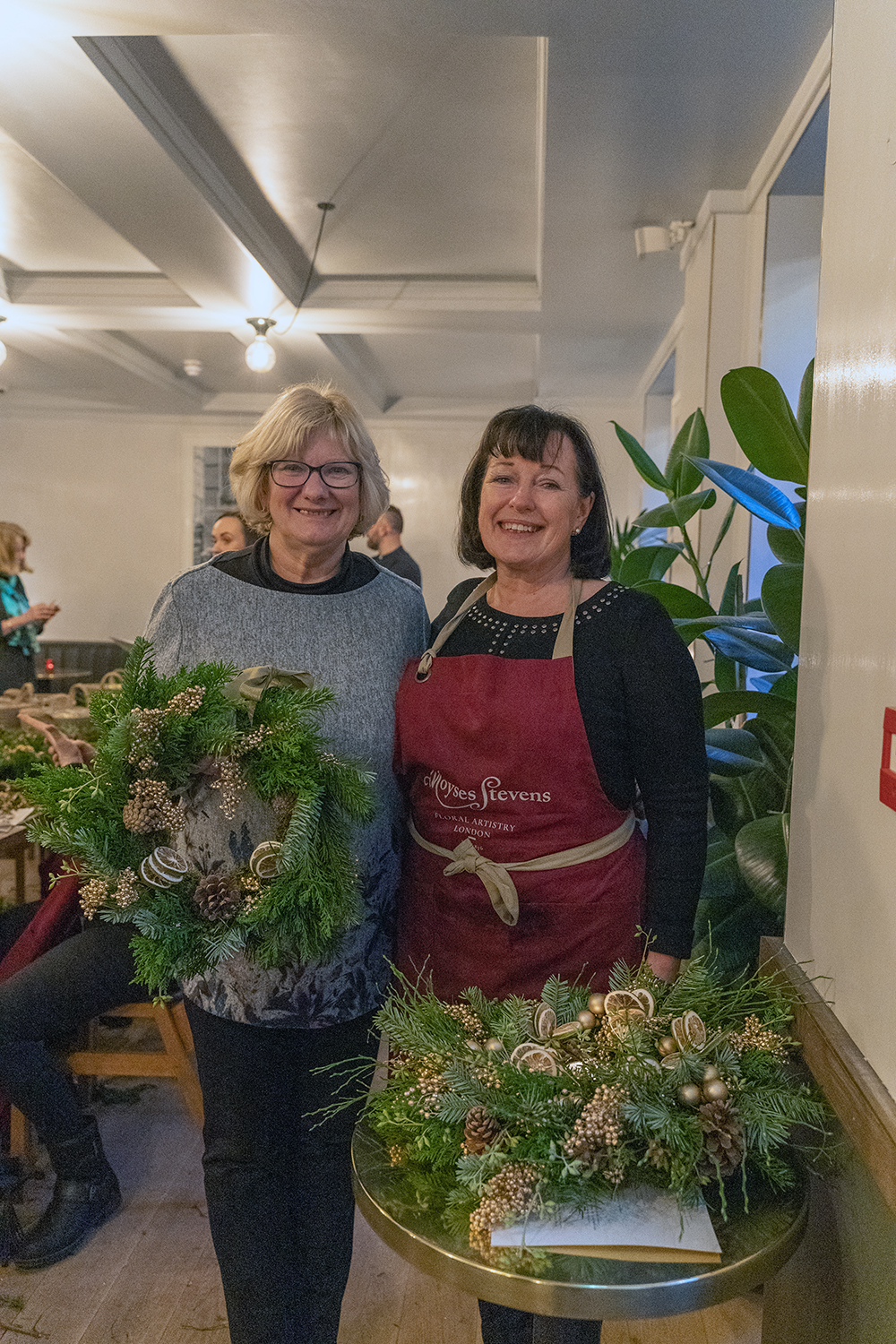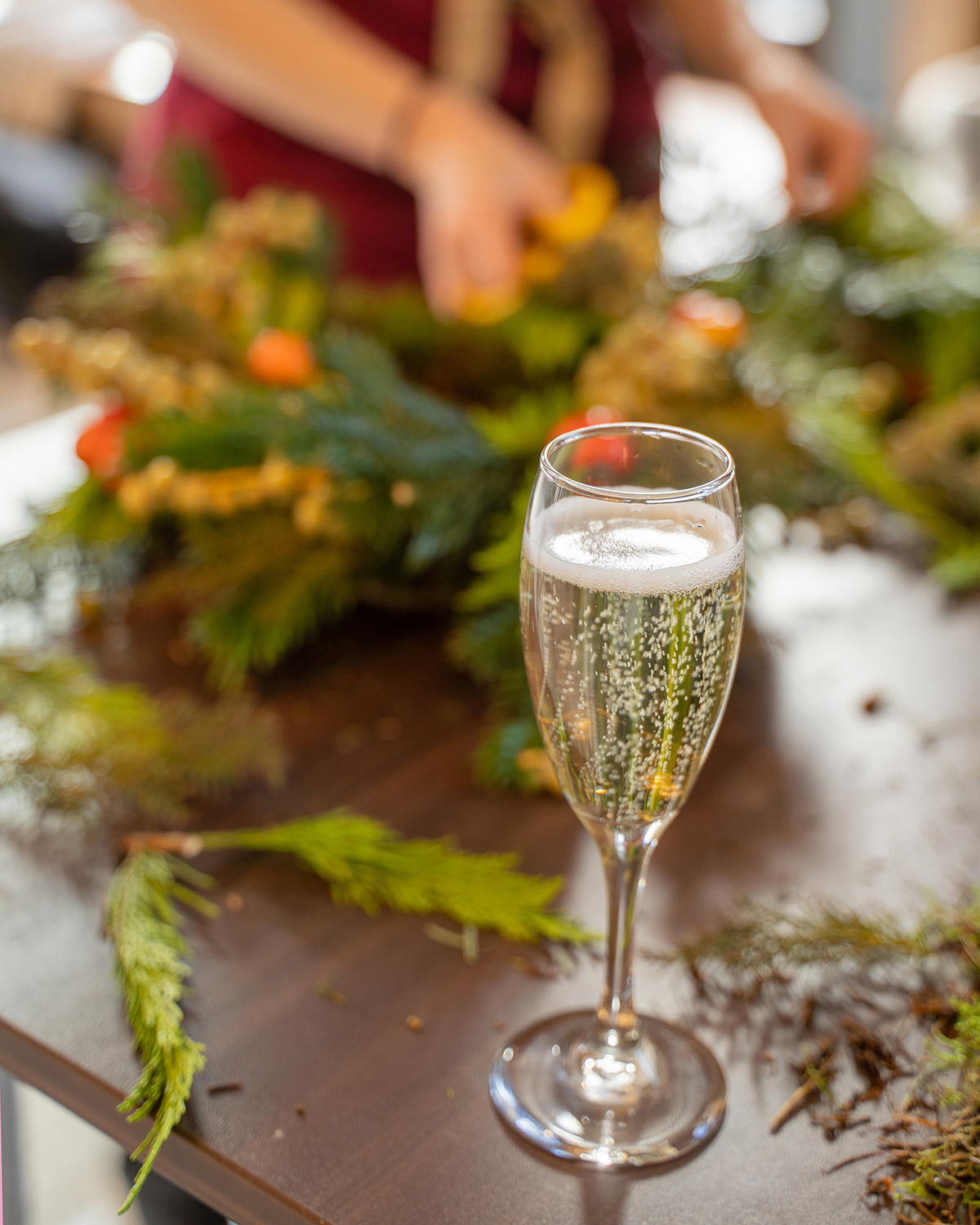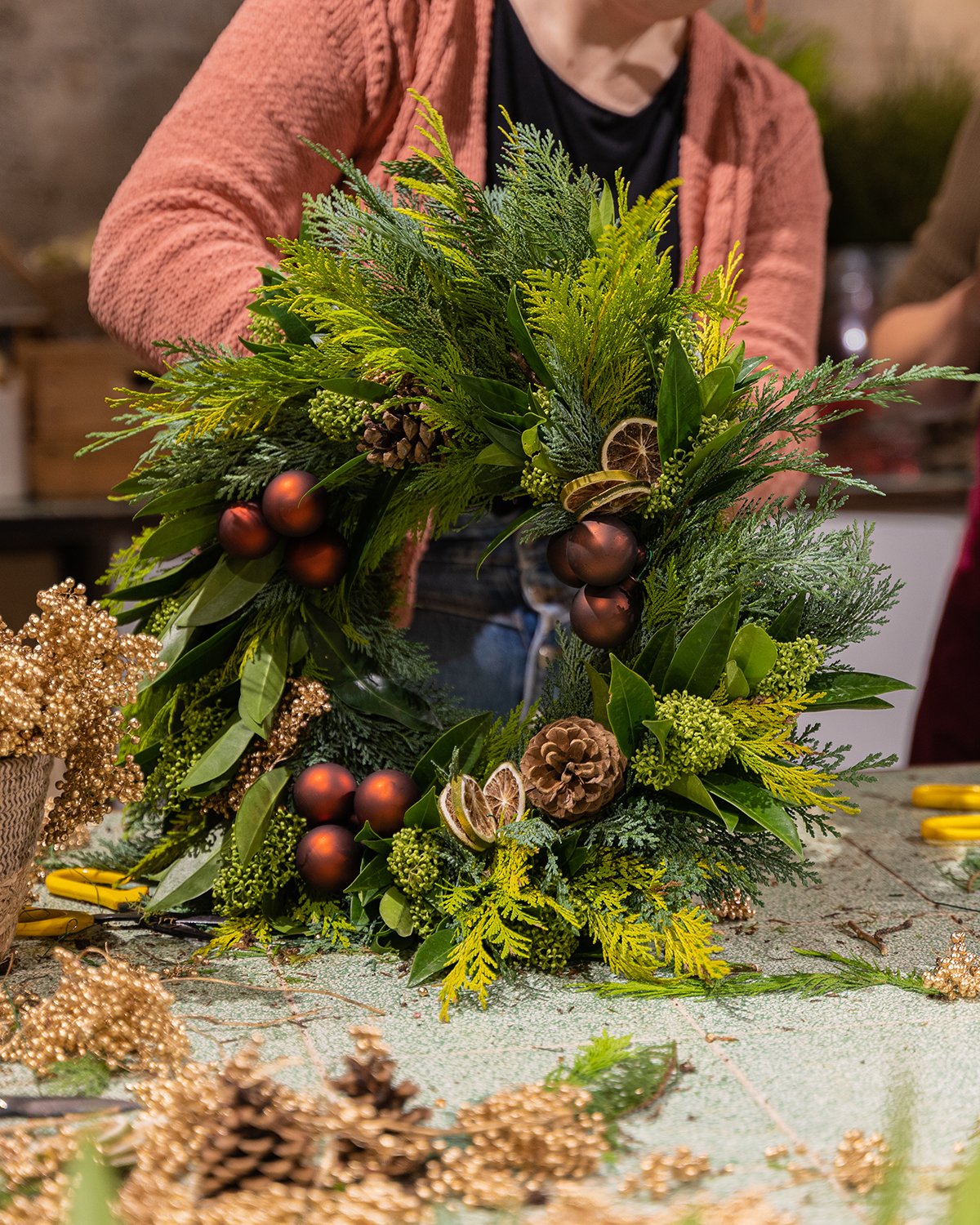 Discover the Magic of Moyses
Established in 1876, Moyses Stevens has maintained a special place in the hearts of flower lovers worldwide for generations. Our stores are located throughout many of Londons most fashionable districts. Each week we style flowers in some of Londons most fabulous locations. We deliver beautiful gift wrapped bouquets to homes and offices throughout London and the UK. We also create celebration flowers for weddings and events and share our knowledge at Moyses Stevens Flower School courses.