Moyses Stevens Flower School: Vocational Classes
Posted by Duncan McCabe on 8th May 2022
Learning to arrange flowers is an incredible experience and we are proud to welcome students from all over the world. Our school is particularly well known for creating workshops that are the perfect opportunity to attend with a friend or a loved one for a fun day out! To complement our collection of workshops for beginners, we also offer dedicated week long courses designed for students who want a more in-depth experience.
Our Essential Floristry and Advanced floristry courses are perfect for those considering working in the industry or for students that use flowers as part of their jobs, such as stylists, photographers, interior designers or event planners. We also welcome students who may be considering a career change. For many people, embarking on a second career can be a daunting prospect. After years of working in a traditional 9-5 job, starting over can be daunting. We welcome many students who may wish to explore their creativity and embark on a second career. Our courses are designed to allow students to tap into their creativity, and our industry experienced tutors are on hand to support and guide them through the course.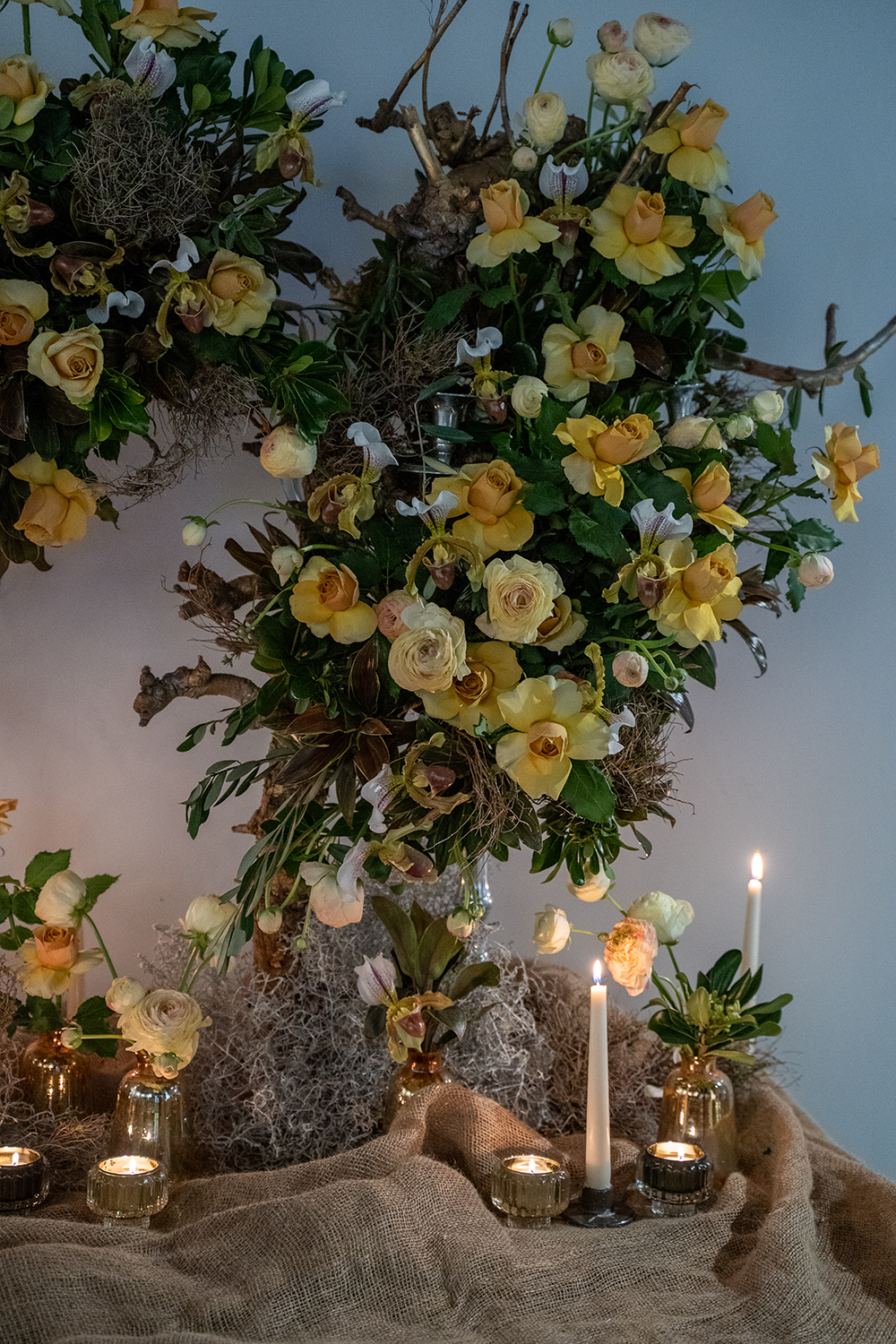 Head of Moyses Stevens Flower School Andrea explains what students might expect from the course.
"Our courses have been created with a collection of projects that cover the most requested designs of contemporary Floristry. With Essential Floristry, students will learn the building blocks of working with flowers. It's a packed course which includes crucial information on buying, conditioning and the fundamentals of creating hand-tied bouquets and smaller style table arrangements. The course culminates with a group project on the last day of the week to combine all the skills learned during the course. Advanced Floristry takes the skills up to a more technical level, and we recommend that students attend both courses if they want to gain the maximum amount of knowledge. We work on a much bigger scale, and students are encouraged to express their creativity! I love to see the progression of students on the course. Whether you're looking to start a new business or pursue a long-held passion, our school can help you take those first steps towards achieving your goals."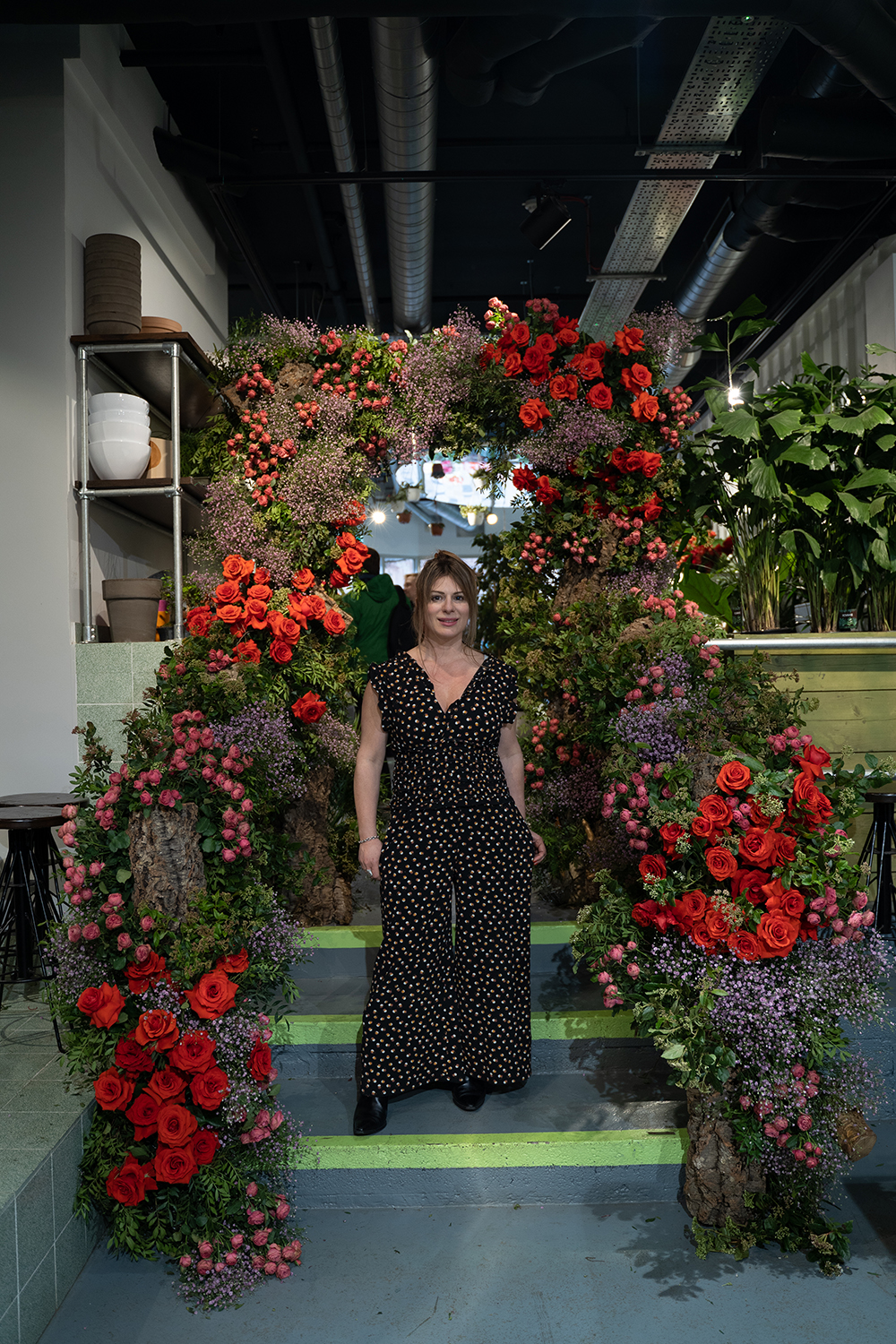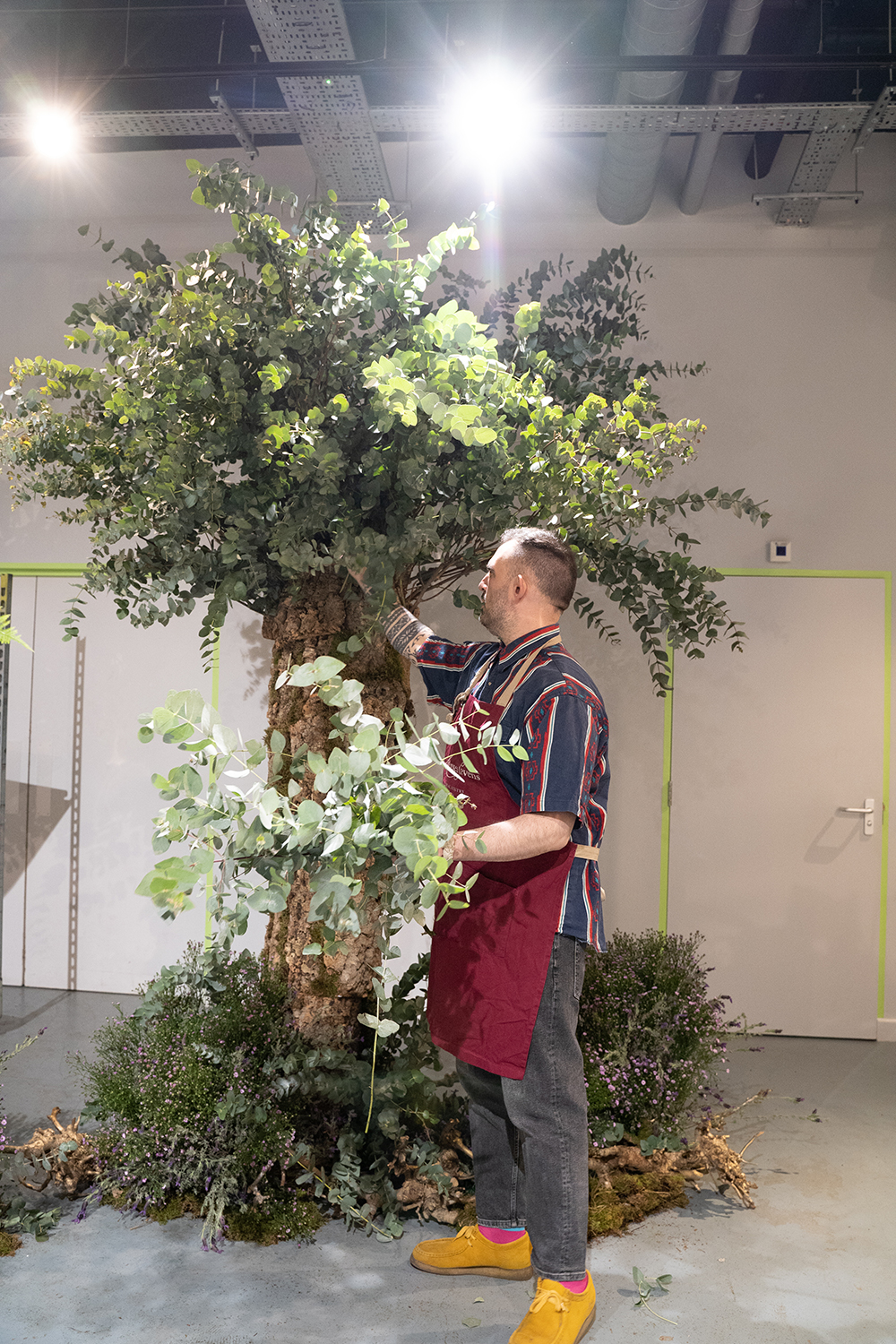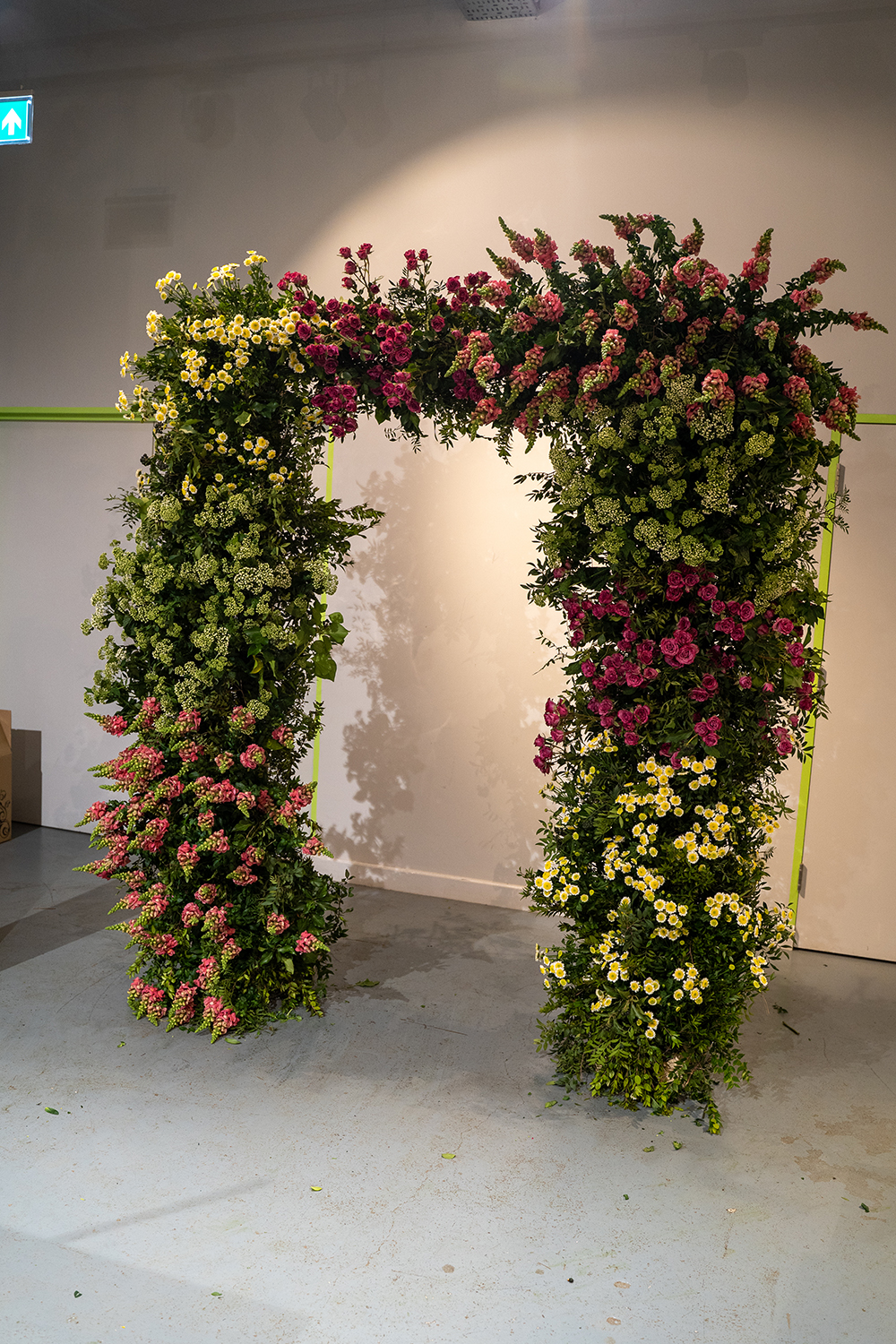 Unit 13 Circus Village West | Circus Road West | Battersea Power Station London SW11 8EZ
+44 (0)20 8772 0094
For more information contact our School Director andrea.bassoli@moysesflowers.co.uk
Battersea Power Station
The iconic Grade II* listed building and surrounding area has been triumphantly brought back to life as one of the most exciting and innovative neighbourhoods in the world with a unique blend of restaurants, shops, parks and cultural spaces.
Discover Battersea Power Station
Moyses Stevens Flower School is a 10 minute walk from the new Northern Line extension at Battersea Power Station Tube