Pumpkin Displays 2023
30th Oct 2023
The leaves are finally starting to transition - performing their annual technicolor show, just in time for Halloween. However, it's another of nature's symbols we're obsessed with right now - pumpkins! These versatile fall vegetables have evolved from what was once a doorstep decoration to a fully-fledged icon arriving in all shapes, sizes, and colours.
We no longer just adopt them for the spooky season - pumpkins start appearing in early October - and in floristry terms they effortlessly complement a wide range of flowers, foliage, and accessories, providing a beautifully natural, earthy feel.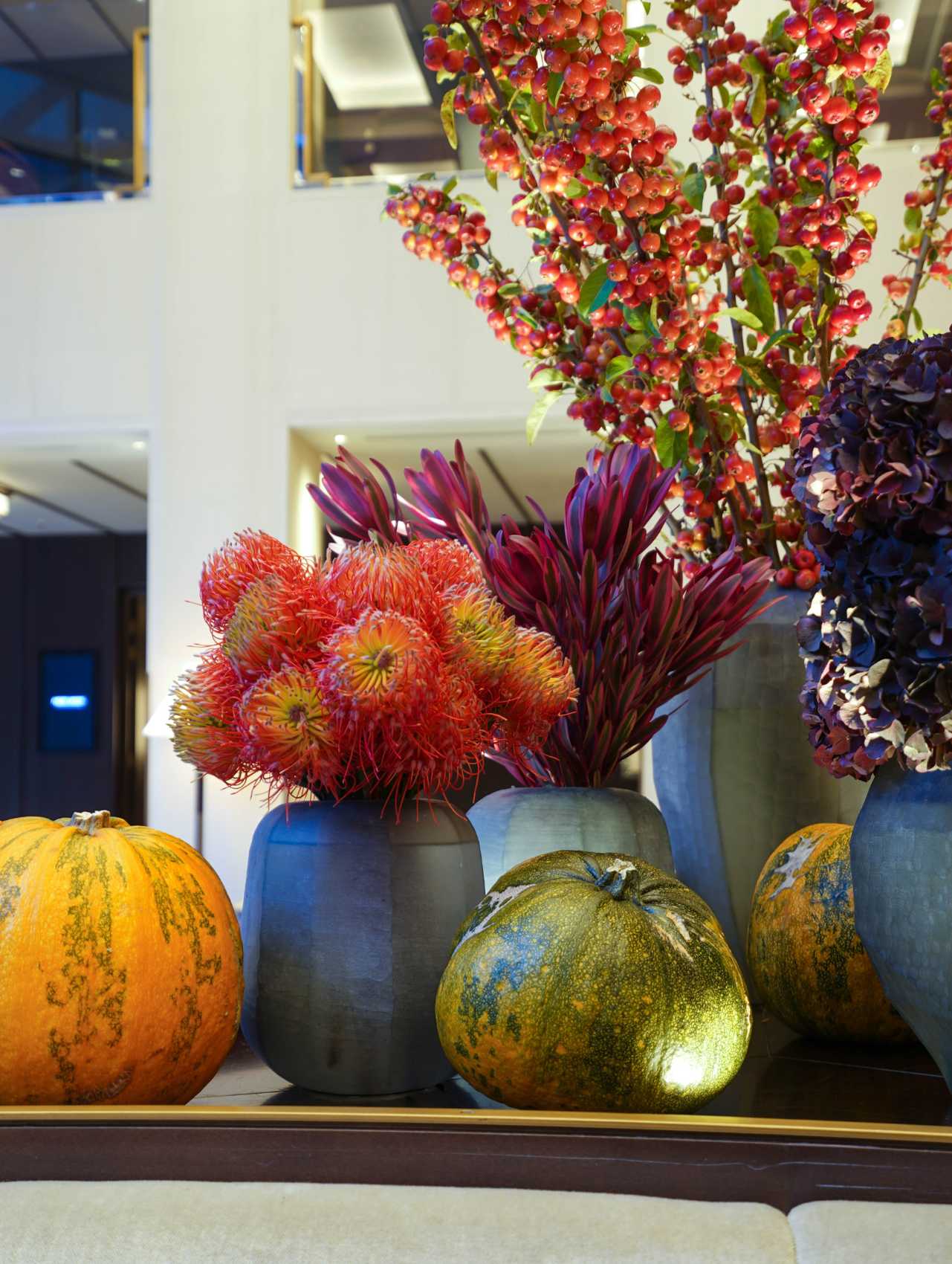 We began by paying homage to the hero of Halloween by creating an alfresco installation to feature amongst the magical Belgravia Pumpkin Trail. Throughout the district, various businesses participate by displaying beautifully adorned pumpkins, with wonderful, original results - our contribution sees a particularly supersized pumpkin take centre-stage. Be quick - there's just one day left to enjoy the trail which ends on 31st October.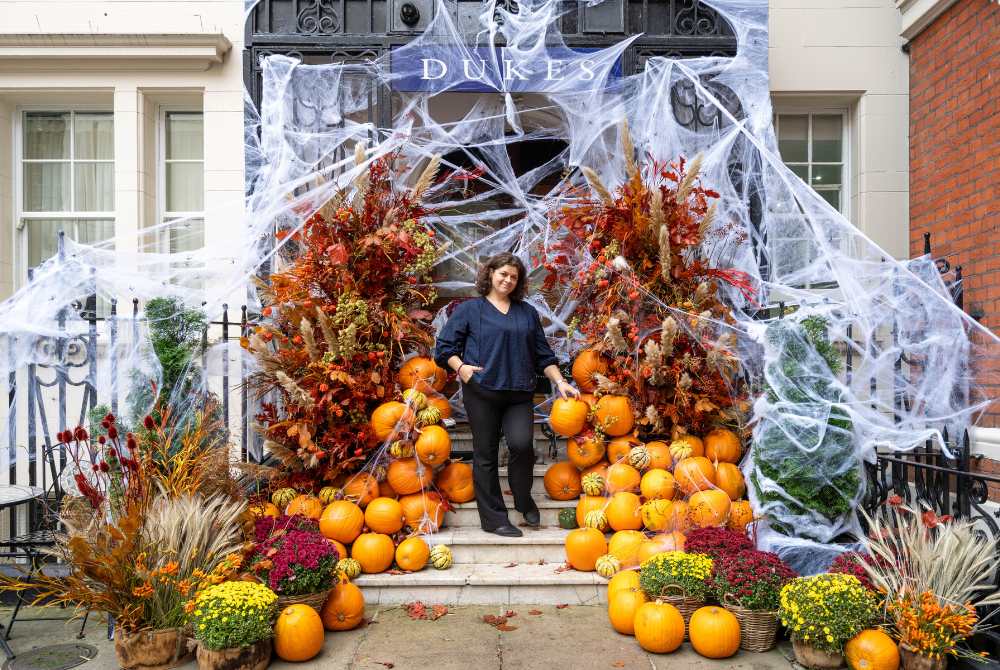 Our Contracts team has joined in on the pumpkin-palooza. If you're wandering through Mayfair, you won't miss the facade of Duke's where there's been a gourd-geous takeover. A pumpkin patch popped up at the entrance - engulfed by vibrant autumnal foliage, while a gigantic spider web creeps over the building. Over at Nobu Portman Square, our florists demonstrate a masterclass in simplicity as vessels of mono-florals create a sculptural scene with pumpkins weaving throughout the display. The great outdoors has been replicated for InterContinental Park Lane, our floral experts taking inspiration from a perfect October's day stroll - as the very best fruits of the season make an appearance.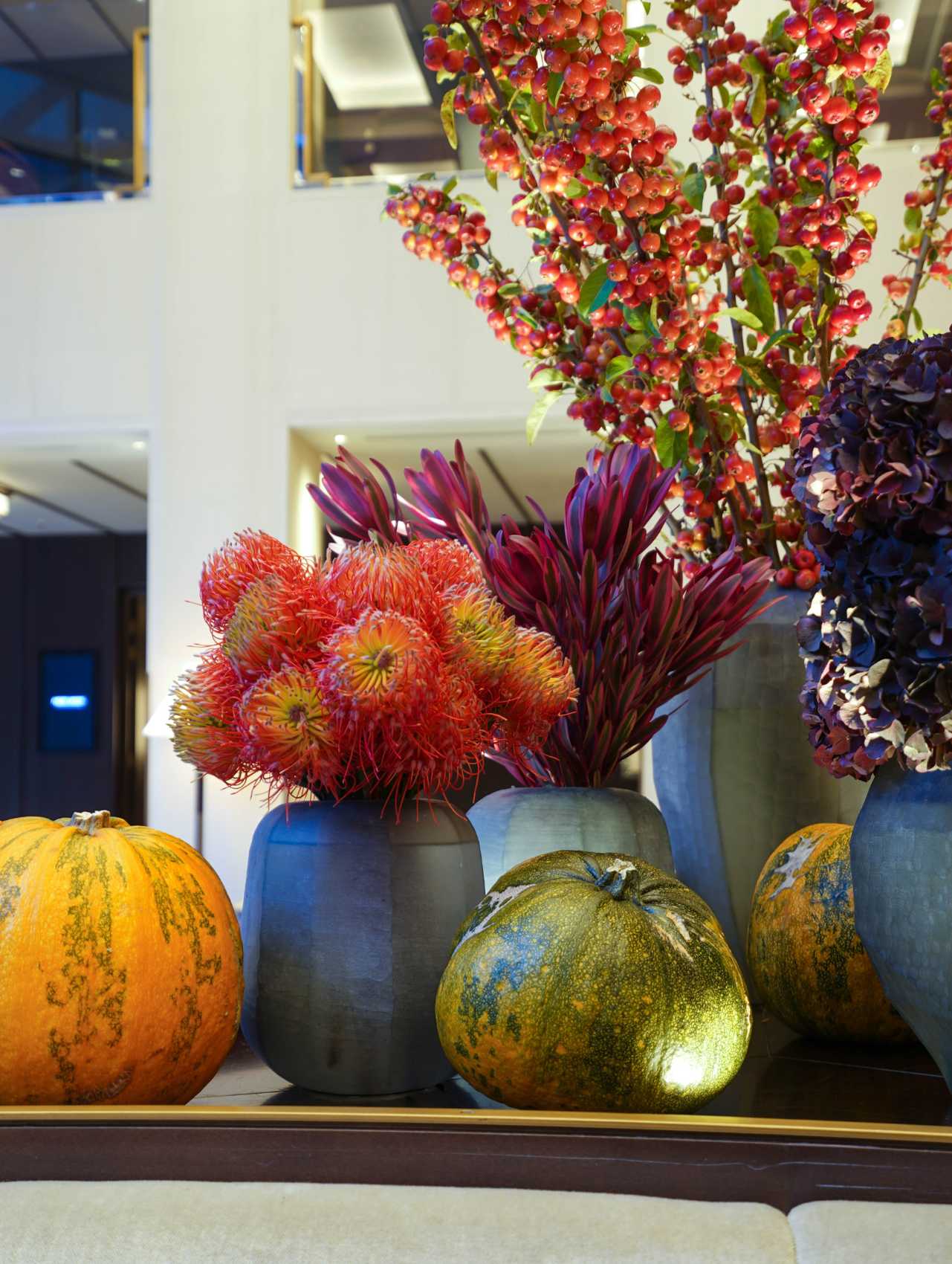 Halloween might be looming but there's still plenty of time to enjoy these seasonal emblems - whether it's filling your table with miniature varieties for a dinner party, getting creative with carving or creating an ambitious door-step display.
Connect with Moyses Stevens Contract Team
Discover the magic of Moyses Stevens Contracts Team London's leading design and installation specialists, who create stunning weekly flowers for hotels, offices and restaurants throughout London and beyond. For creative and imaginative styling for luxury and corporate clients contact info@moysesflowers.co.uk to connect with our team