Summer Wreath: Moyses Stevens Flower School
Posted by Duncan Mccabe on 8th May 2022
One of our favourite things at Moyses Sevens Flower School is celebrating each season and championing glorious flowers as they glide through the seasons and change. It doesn't seem very long ago that we were immersed in all things Christmas - so it does take a moment or two head scratching to work out how we got to this point so fast, as our thoughts turn to summer.
Flower wreaths are made throughout the world to celebrate different seasons. In the spring, flower wreaths are made to welcome the warmer weather. To celebrate summer, flower wreaths decorate homes and gardens. In Autumn, flower wreaths are created to celebrate the harvest. And in the winter, flower wreaths are made to bring holiday cheer.
Moyses Head of School, Andrea, believes that there's always a reason to make a flower wreath no matter what time of year it is. We spoke to Andrea to find out what attendees of our Summer Flower Wreath Class can expect.
'We use the time-honoured sustainable methods of creating a flower wreath with moss and wire. It's a very satisfying and therapeutic process steeped in tradition. However, the styling of our wreath is anything but traditional. We leave plenty of room for expression with our wreath design, and we include a variety of flowers, plant materials, and mosses. There is something extraordinary about working with nature. Perhaps it is the vibrant colours or the tactile feeling, but there is no denying that the process is therapeutic. For many of us, the simple act of creating a flower wreath can be hugely satisfying. The repetitive motion of weaving the stems together can help instil a sense of calm, and the result is often beautiful and fragrant. They remind us that there is value in taking our time and enjoying the simple things in life, and we are looking forward to welcoming students to this unique class!'
Click here to explore our courses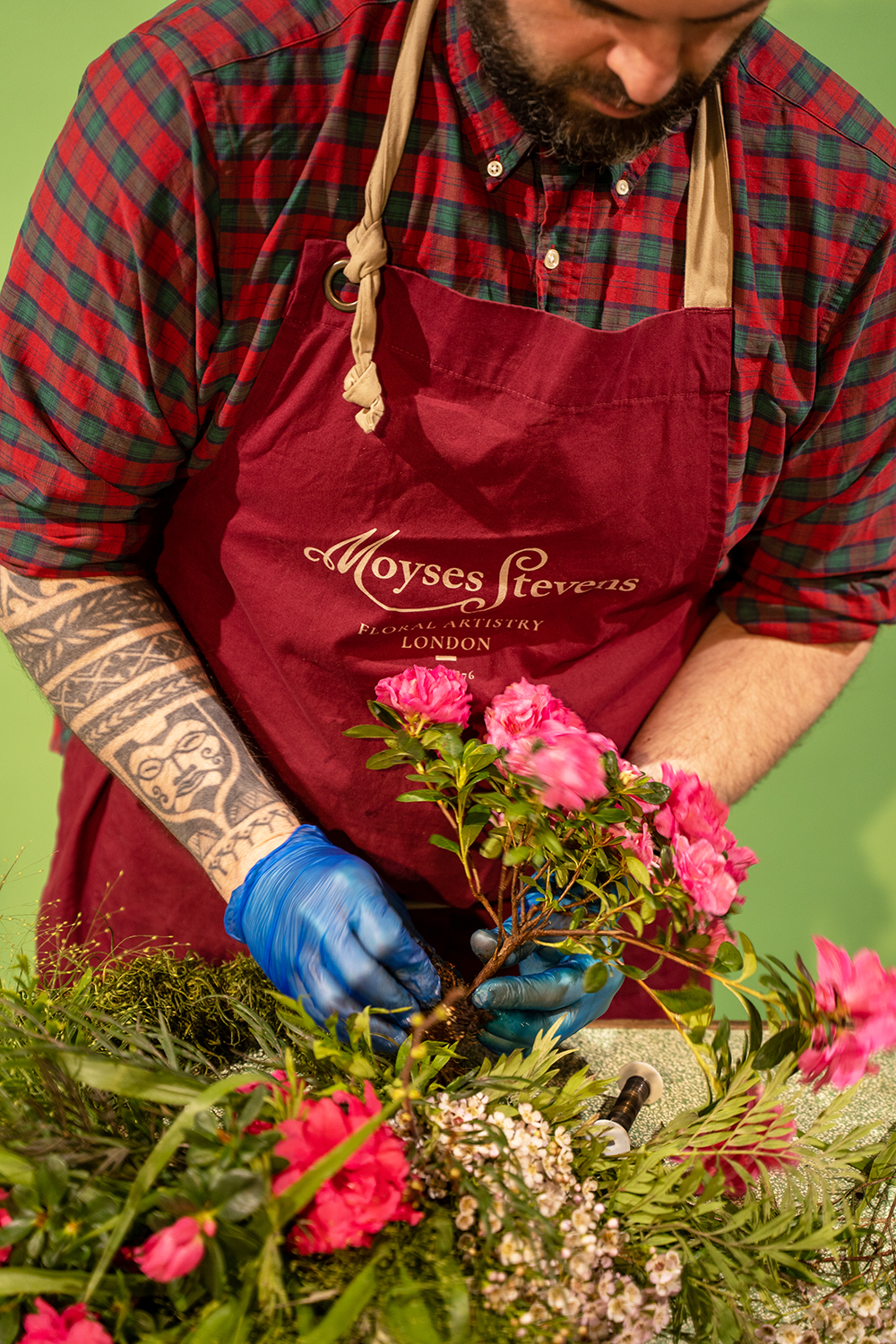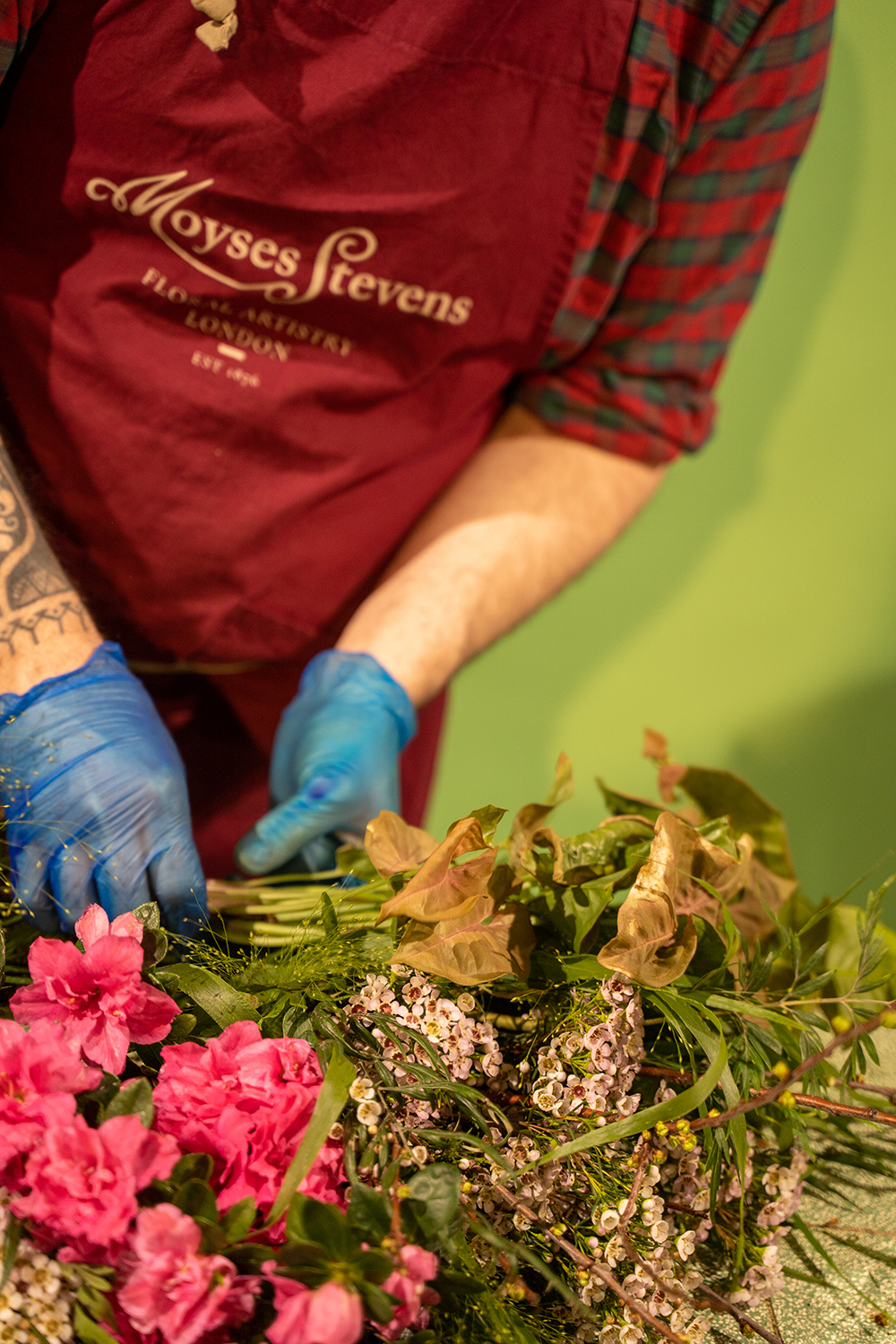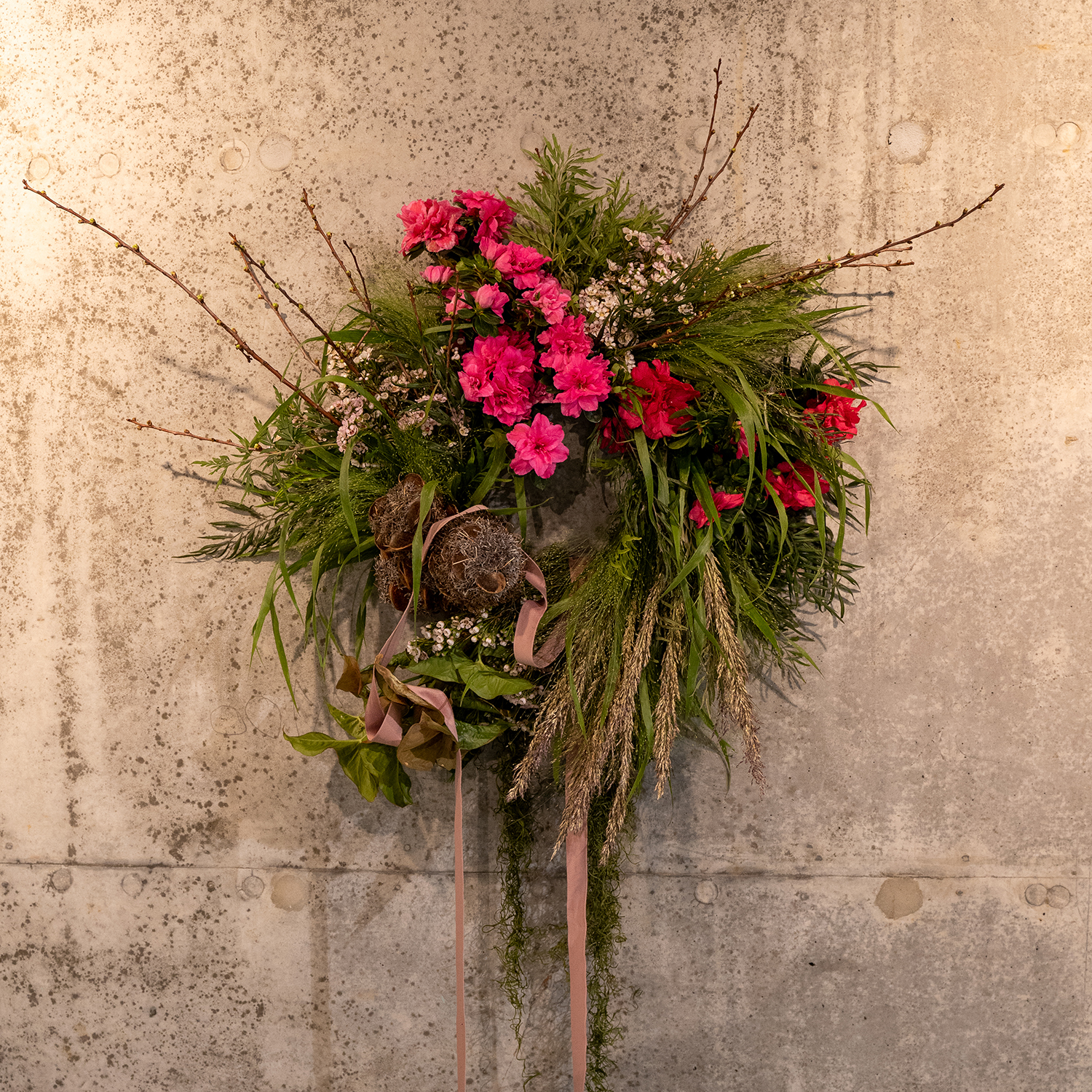 Moyses Stevens Flower School
Unit 13 Circus Village West | Circus Road West | Battersea Power Station London SW11 8EZ
+44 (0)20 8772 0094
For more information contact our School Director andrea.bassoli@moysesflowers.co.uk
Battersea Power Station
The iconic Grade II* listed building and the surrounding area have been triumphantly brought back to life as one of the world's most exciting and innovative neighbourhoods with a unique blend of restaurants, shops, parks, and cultural spaces.
Discover Battersea Power Station
Moyses Stevens Flower School is a 10-minute walk from the new Northern Line extension at Battersea Power Station Tube.