Posted by Duncan McCabe on 27th Aug 2021
We are always delighted to have visitors in any of our stores and love it when we see images featuring Moyses Stevens on social media. Our stores have over the years been featured on TV, film and our stores regularly provide a perfect backdrop for photoshoot locations.

Our flagship Battersea hub is the location for one of our stores and the home Moyses Stevens Flower School; we were delighted to welcome the creative team at Trotters London and special group of guests for an informal photoshoot combining children's fashion and flowers. Everyone has an early memory of their first interaction with flowers. Mulching rose petals in a failed bid to make perfume is the one often conjured up. Clearly flowers made an impression with our little friends and we hope it was a memorable day for them. We spoke to the team to find out more about Trotters London and the experience of the shoot on the day,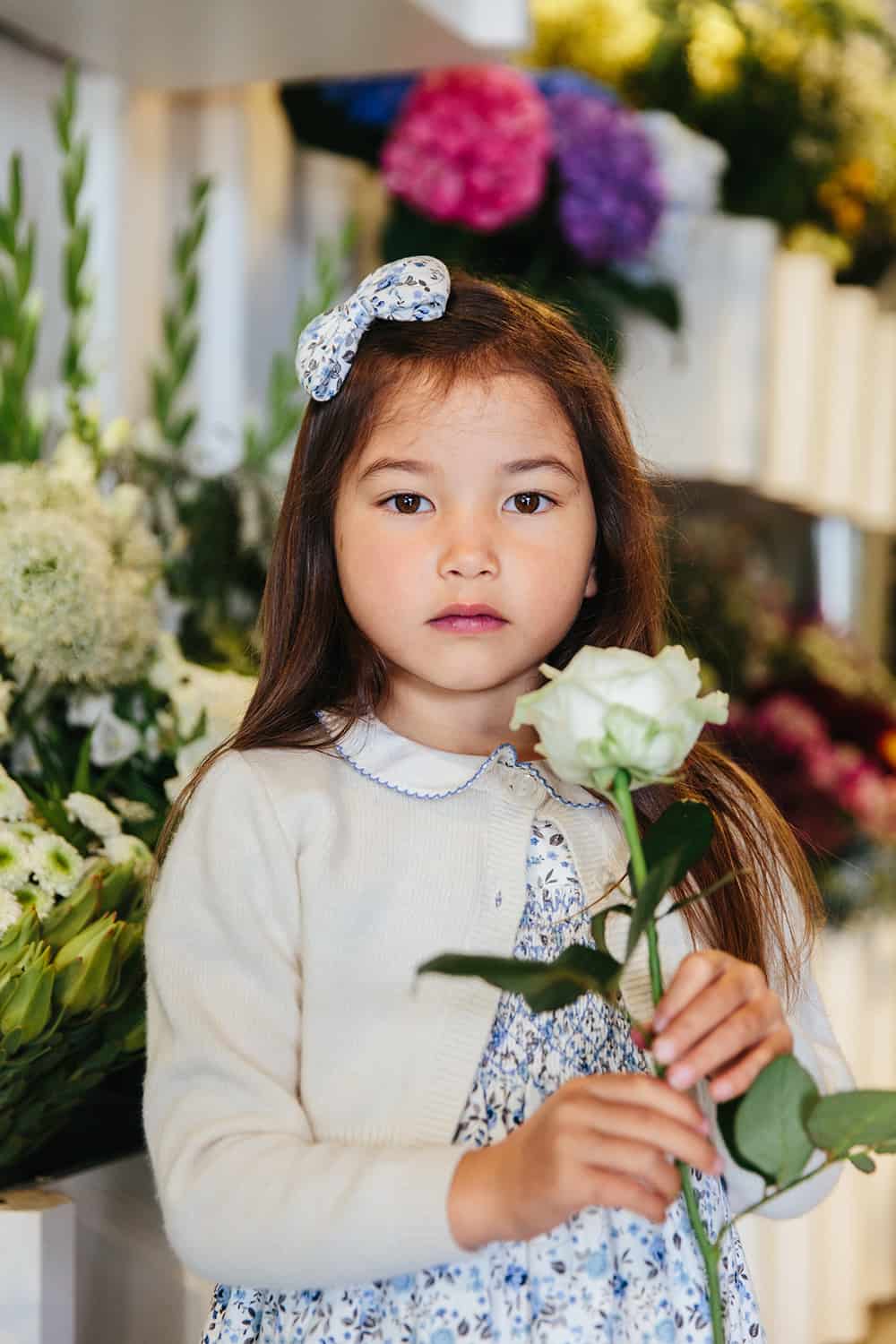 Tell us more about Trotters London
Trotters London was founded in 1990, opening its first store on King Road. We now have five stores across London and a concession in Harrods as well as our Online store. We are a family business specialising in creating premium clothing from newborn to 12y. Exclusively designed in London and made in Europe, our collections combine long-lasting style of the highest quality.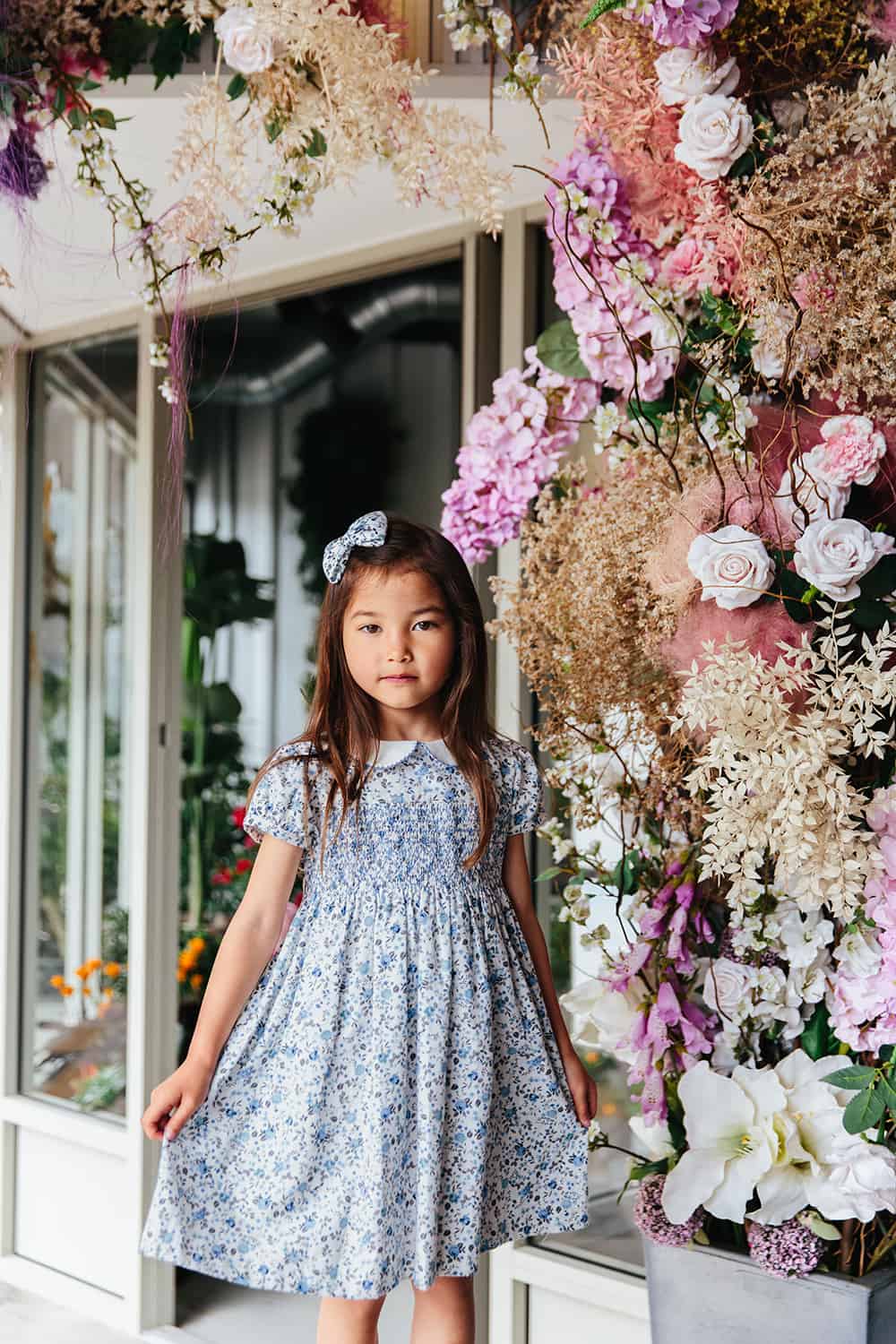 Tell us about the collection; there seems to be a clear nature theme running through the collection.
Our Autumn Winter collections combine soft floral prints with the softest knitwear. In soft pinks, blues and neutrals with touches of green. There are also stronger colours in the Liberty of London florals which we were able to pick out in the wonderful flower selection on display. There are also many favourite animals featured on our intarsia knitwear.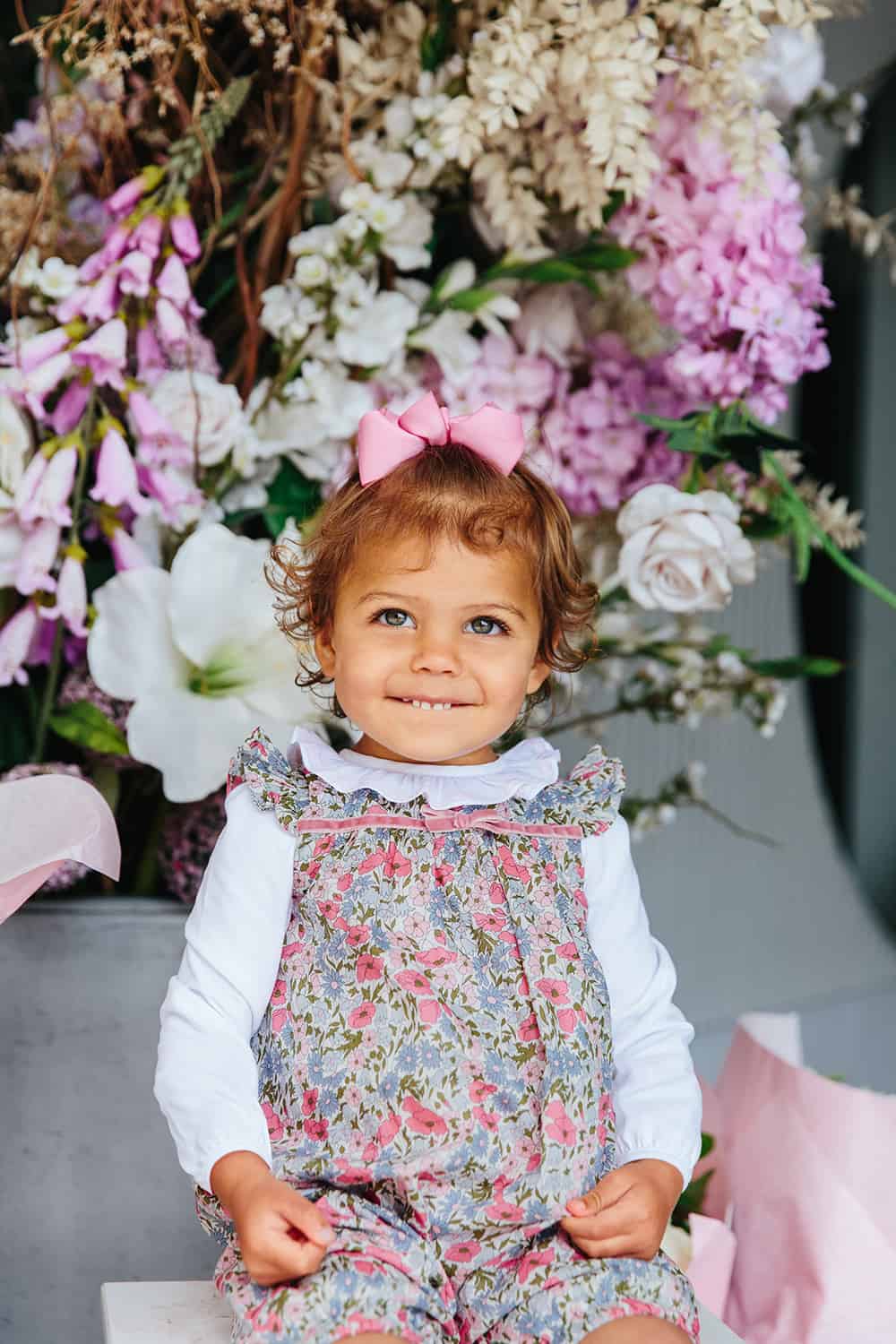 Why did you choose Moyses Stevens for the Photoshoot?
Our team had spent an unforgettable day training at Moyses Battersea Flower School and when we first thought of shooting the collection at a flower shop Moyses was the obvious choice. Moyses Stevens being a Heritage Brand with a wonderful history partners so well with our heritage and brand values. The Arabella collection and Liberty of London Poppy and Daisy print which we featured at the shoot are both classic floral prints which we felt married beautifully with the gorgeous flowers on display at Moyses Stevens Battersea. We were able to pick out colours that run through the collection and highlight them with the tones of the flowers in the background.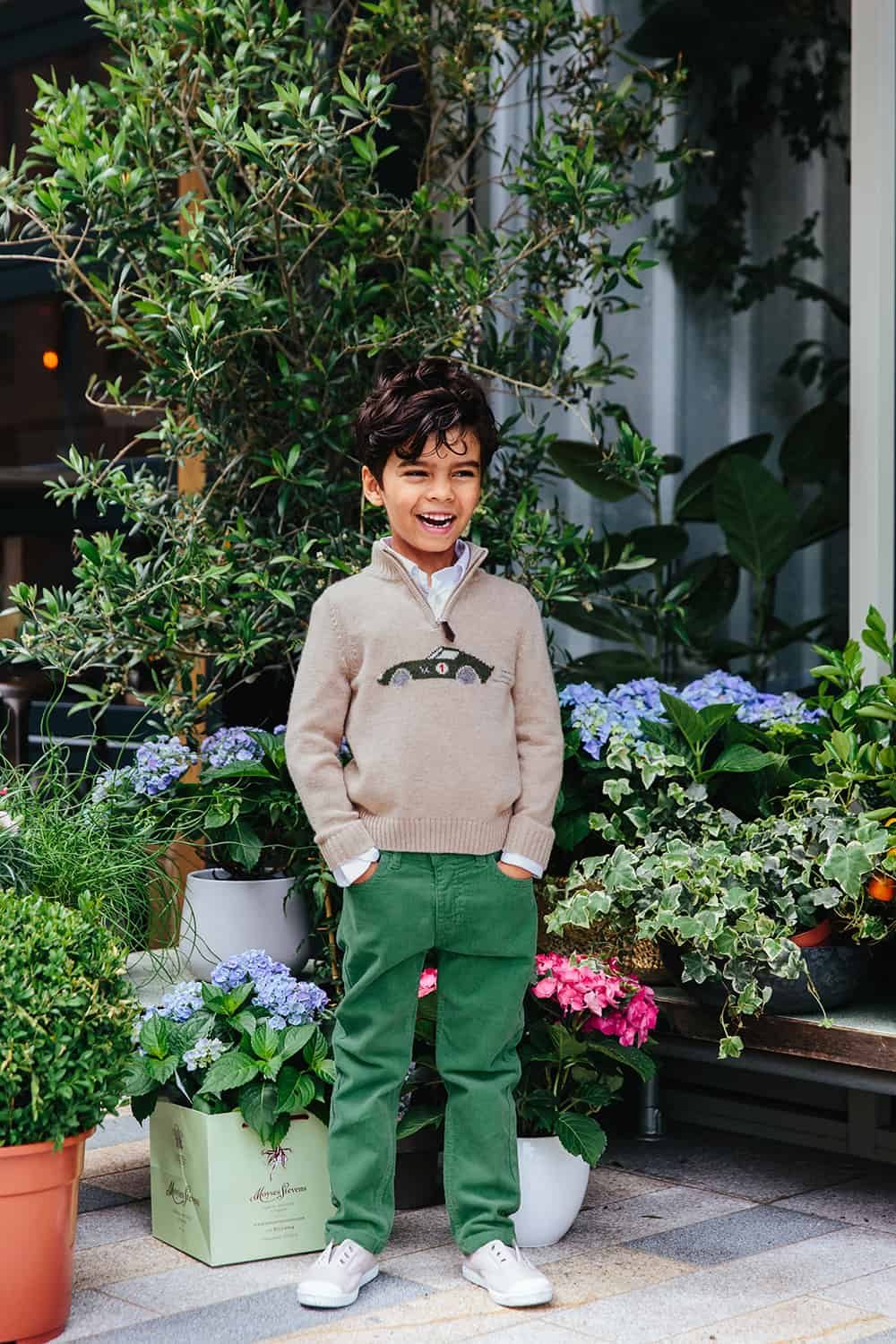 The images look gorgeous, and the children look like they enjoyed spending time with flowers. How was the experience of shooting in a florist?
It was wonderful. The children were incredibly relaxed in the environment and were able to focus on the flowers, which gave us very natural expressions. They were particularly interested in the smell of the flowers and each pointed out their favourites.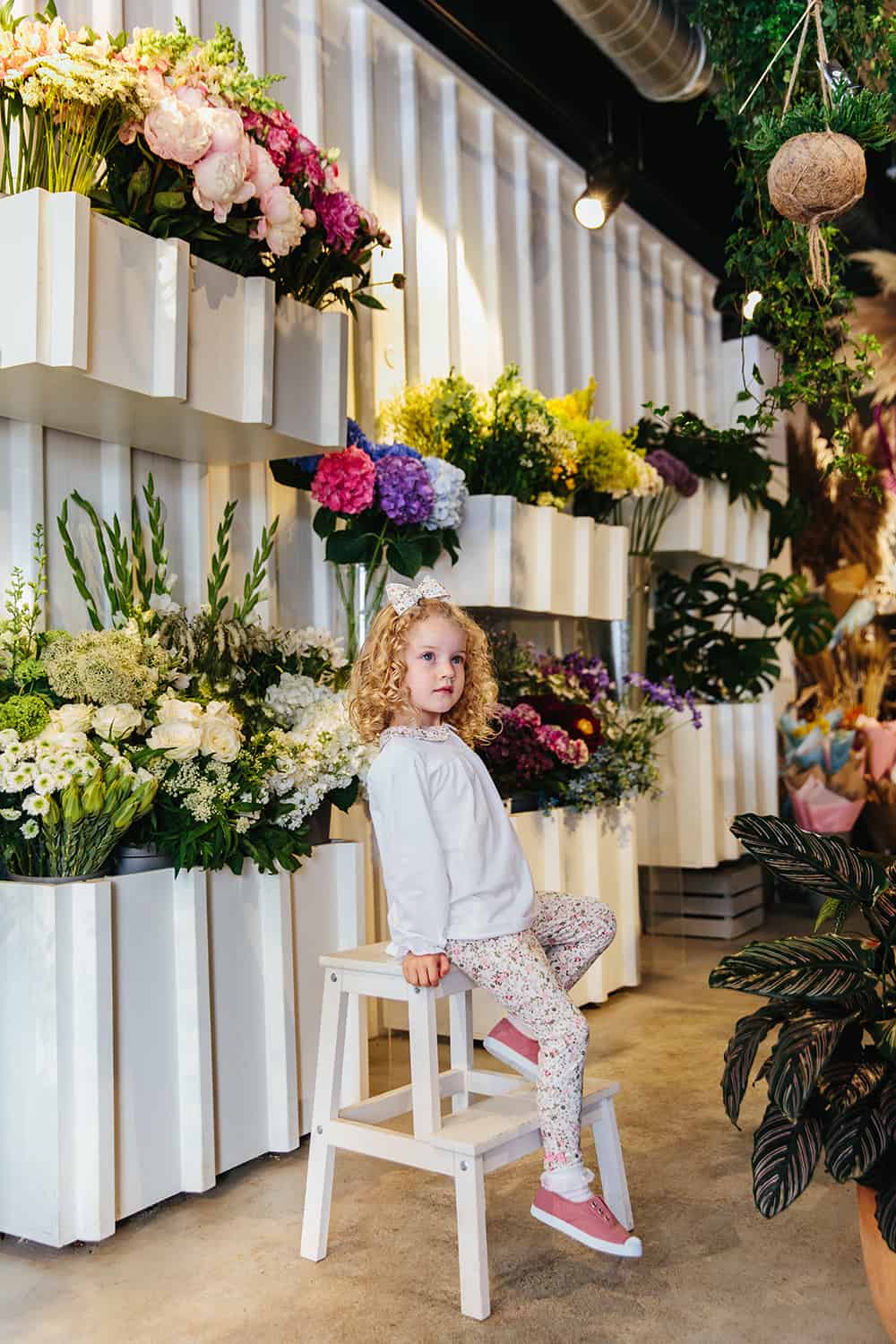 Discover more about Trotters London

Discover the Magic of Moyses
Established in 1876, Moyses Stevens has maintained a special place in the hearts of flower lovers worldwide for generations. Our stores are located throughout many of Londons most fashionable districts. Each week we style flowers in some of Londons most fabulous locations. We deliver beautiful gift wrapped bouquets to homes and offices throughout London and the UK. We also create celebration flowers for weddings and events and share our knowledge at Moyses Stevens Flower School courses.