Posted by Duncan McCabe on 14th Oct 2021
Moyses Stevens has a talented team of florists from all over the world who each bring their experience, influences and talent, ensuring that Moyses is a creative place that continues to evolve.
As we approach 150 years of creating with flowers, there seems to be a new era in the perception and appreciation of flowers. Each generation ushers in a different approach with a new aesthetic and that makes working with flowers an exciting industry. At Moyses we have a diverse collection of talented people whose passion for flowers inspires every day!
Continuing our series of journal posts focused on the team behind the brand, today we introduce our Selfridges manager, Alex Pagoulatos.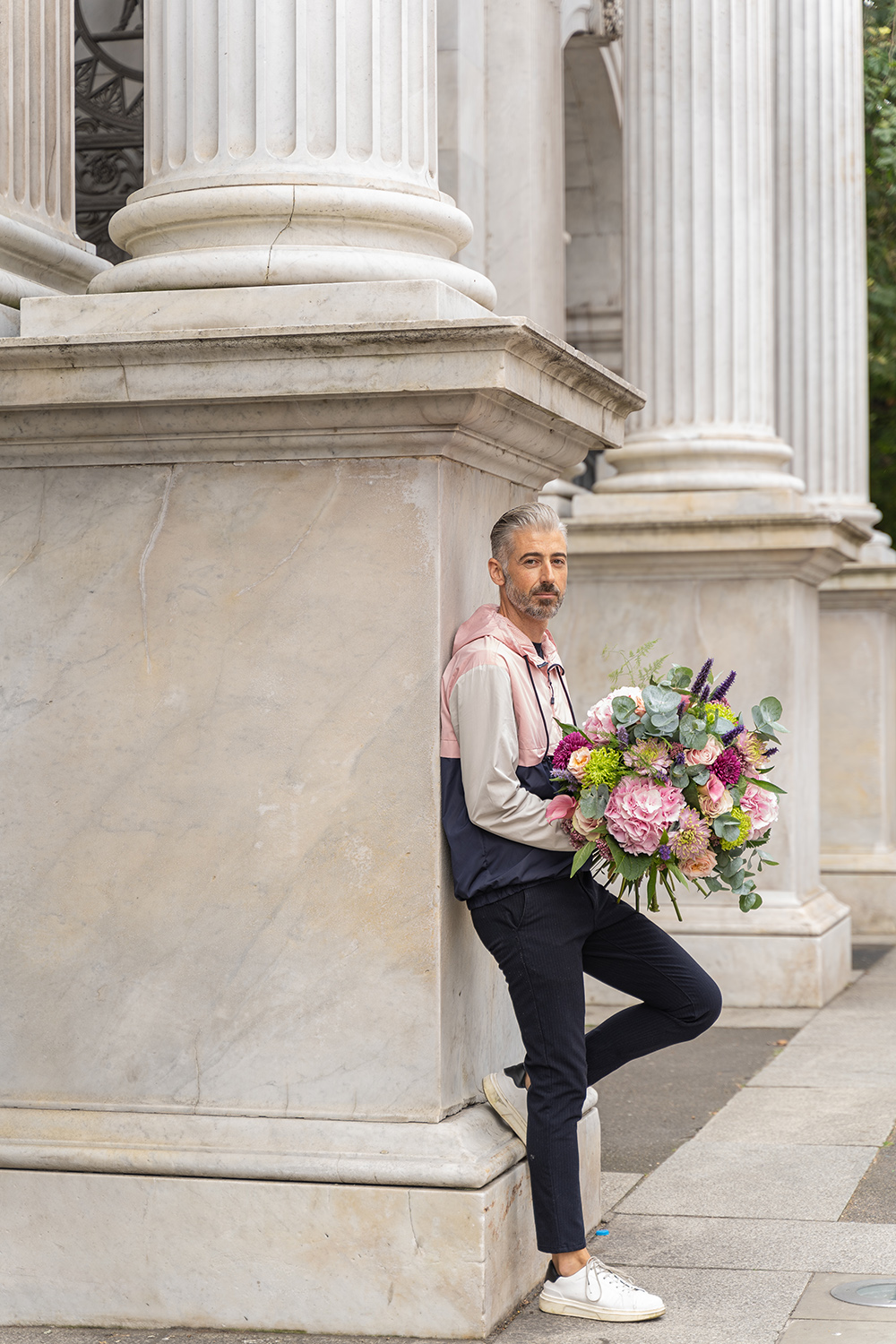 Alex brings a contemporary flair to his passion for flowers, and he shares his journey and details the influences that have helped shape his appreciation of flowers.
Tell us about your journey into flowers.
I am from the island Kefalonia in Greece, however, spent most of my life in Athens. My early life was surrounded by nature on a farm that my parents owned and I helped maintain. I learned so much about flowers and foliages growing up and I have always been fascinated by the changes throughout the year.
As a Greek citizen, I was required to enlist in the army; however, I always knew I wanted to do something creative. Once the two years were conscription was over, I moved to Athens to embark on a course in Graphic Design at University. After that, I studied interior design and worked for 10 years on many exciting and beautiful projects.
In the meantime, I did courses in floristry as I had a project to do the interior design of a flower shop. It came naturally to me, and I realised it was something I very much enjoyed. From my course, I had 3 colleagues, and we decided to do floral design for weddings. This we started in a garage on a minimal budget. We were like a mini rock band, haha!
I then created a workshop with my team called Flowerboys. We did weddings in Athens and many island locations, flower installations for design exhibitions, flower installations for shops, magazines, and many other varied and exciting projects.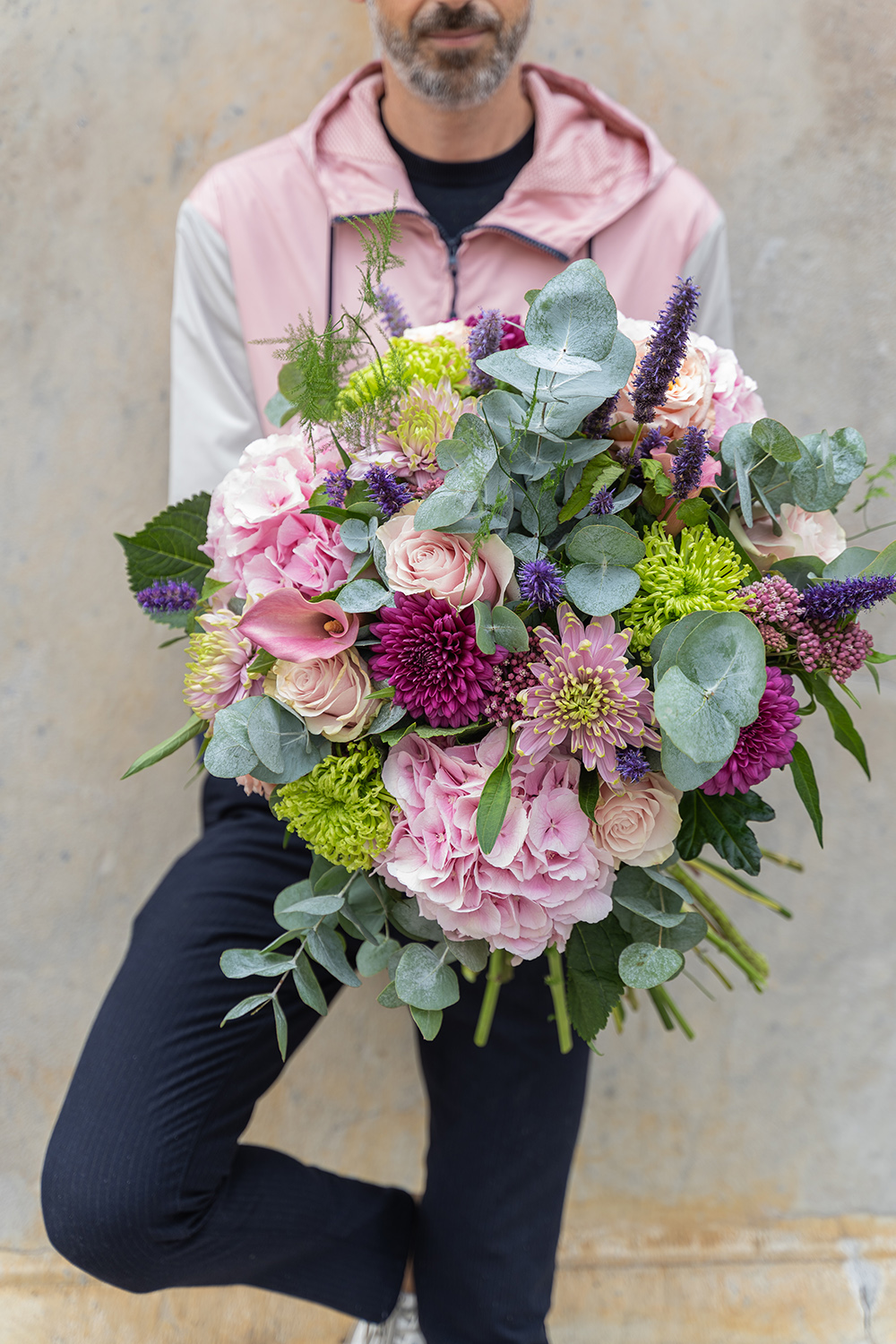 How would you describe your design style?
My style is slightly minimalist; however, I love to construct shapes with the flowers or reconstruct abstract shapes with them to create an illusion of a different shape or object.

Whats a typical day look like?
Speak to any florist and they will tell you that no two days are the same when you work with flowers. We have so any different types of clients and I love working in central London. Selfridges is such an iconic London landmark and I love working in a place that filled with creative people and so many incredible brands.

What's your favourite flower?
I love all flowers, its impossible to choose so I have no favourite! I go through different flowers and shapes depending on my mood. This is due to my style as I construct each flower into a different shape with every design I make. I am interested in fashion, and my education and background in graphic and interior design help me match colours and create shapes.

Where is your favourite place in London?
East London is my favourite place. The culture, the art and the anarchy/ revolution of the creative minds are fascinating.
Discover the Magic of Moyses
Established in 1876, Moyses Stevens maintains a special place in the hearts of flower lovers worldwide for generations. Our stores are located throughout many of Londons most fashionable districts. Each week we style flowers in some of Londons most fabulous locations. We deliver beautiful gift wrapped bouquets to homes and offices throughout London and the UK. We also create celebration flowers for weddings and events and share our knowledge at Moyses Stevens Flower School courses.