Wild Whimsical Party Flowers: Les Ambassadeurs
Posted by Duncan McCabe on 8th May 2022
Party flowers are the perfect way to add a touch of elegance and personality to any event. At Moyses Stevens, we relish the opportunity to either work with clients' brief or to create concepts from scratch. From birthdays and anniversaries to weddings and corporate functions, party flowers can help create a wow factor for guests. The entrance to any party is the main focus of attention to creating impact.
Les Ambassadeurs Club, or "Les A" as its members fondly refer to it, has welcomed aristocracy and famous names since the early 19th century. As a heritage brand, we share the same appreciation for history and modernity, and we are proud to create flowers within the club every week. Our contracts team, who works closely with the venue, were excited to create flowers for an extraordinary celebration within the club.
Our Contracts Manager Sophie Babtiste explains how she approached designing flowers for the event.
'The majority of our work installing contracts is creating gorgeous flowers in unique venues throughout London every week, so we were excited for a chance to design the flowers for an event at the club. We set out to impact the entrance with a collection of classically styled urns of varying sizes placed within circular alcoves of the entrance. Wild and whimsical, the styling had a Dutch-masters painting feel, with each urn weaving into the next and giving an enveloping feel as you walk through the entrance. We used classic flowers with assorted roses, peonies and blossoms throughout the venue. Roses are a favourite at this time of year, and the peony season has just begun. Peonies represent prosperity and good fortune, making them the perfect choice for the grand setting. By using a variety of classic flowers, we achieved a timeless look that looked and smelled incredible!'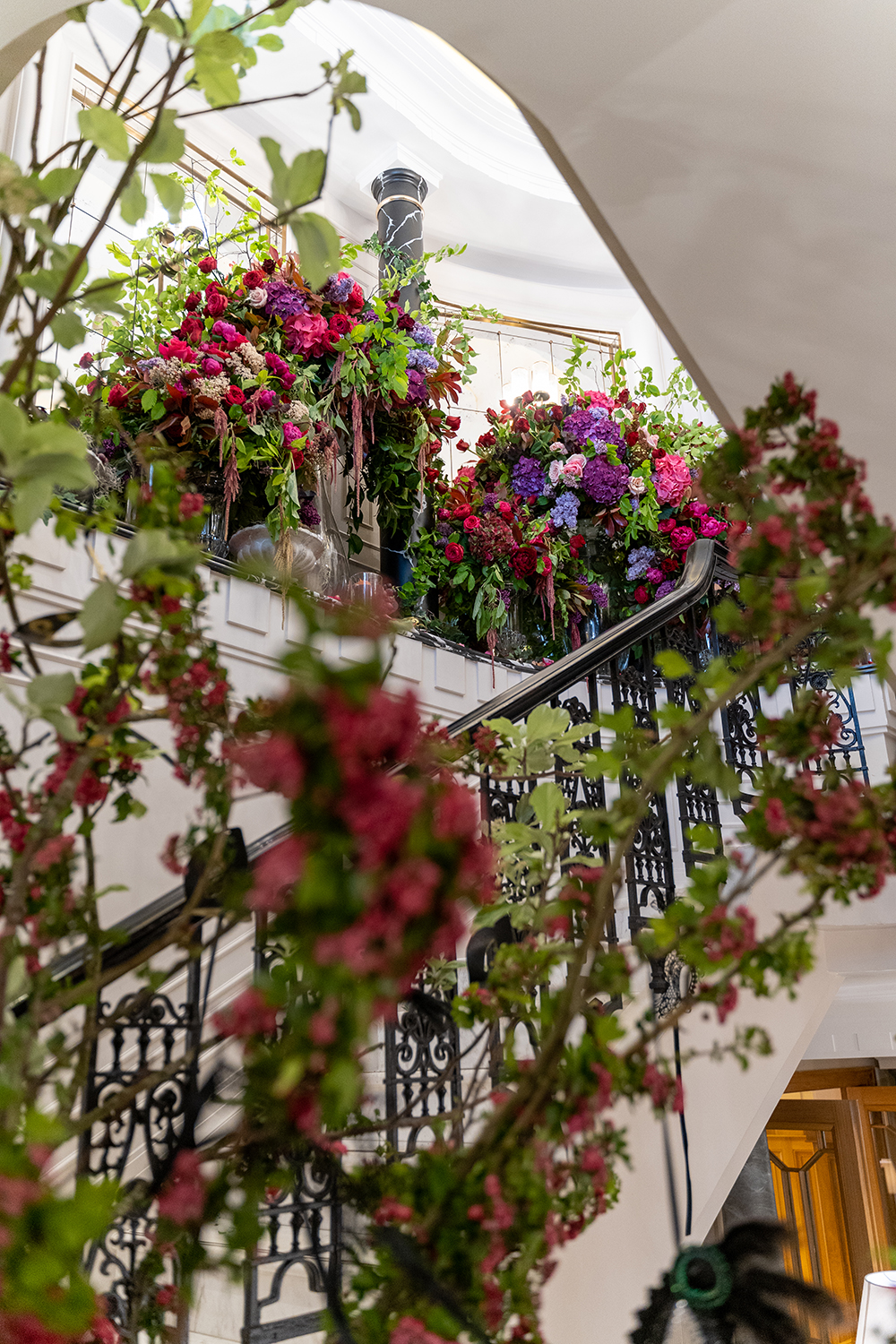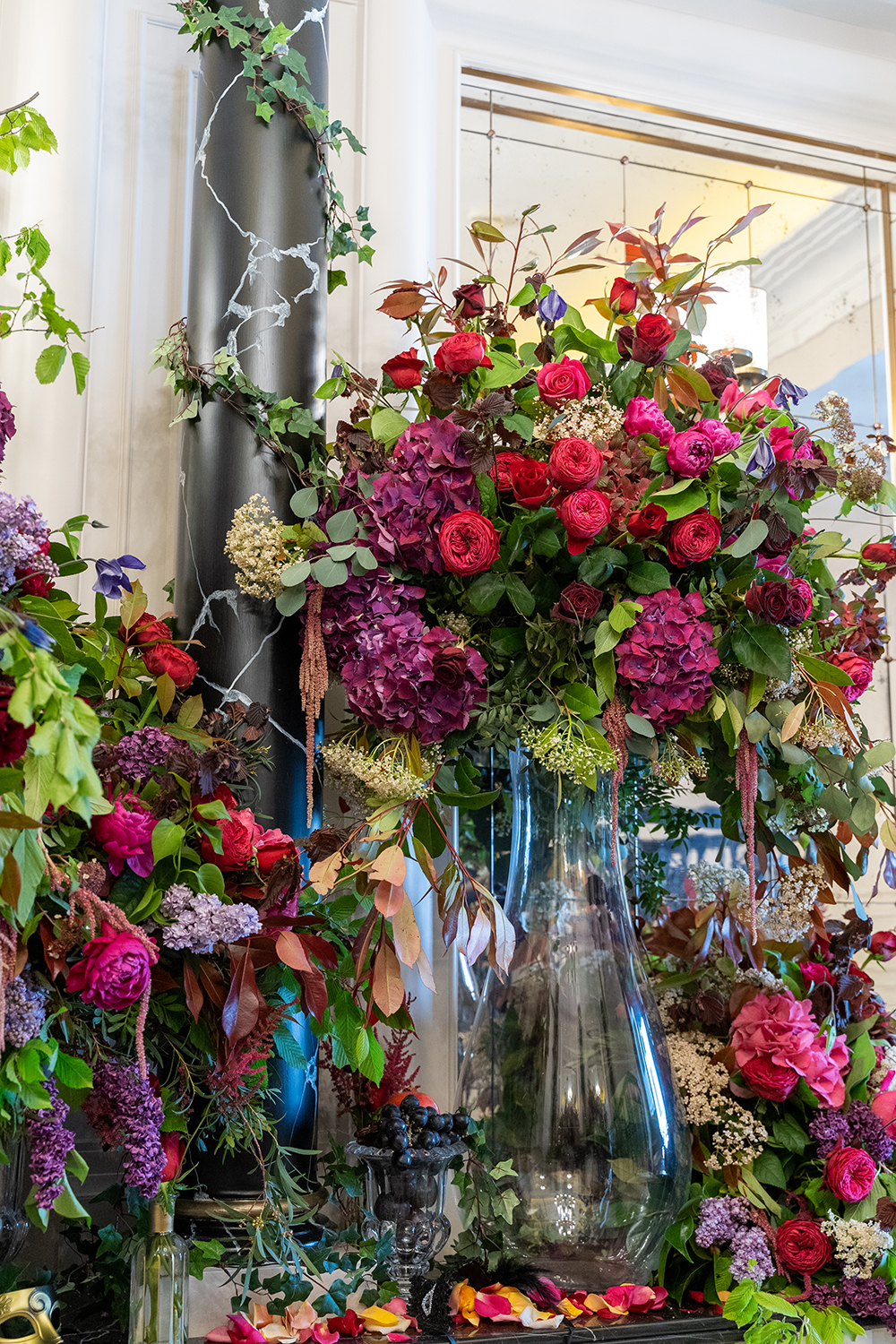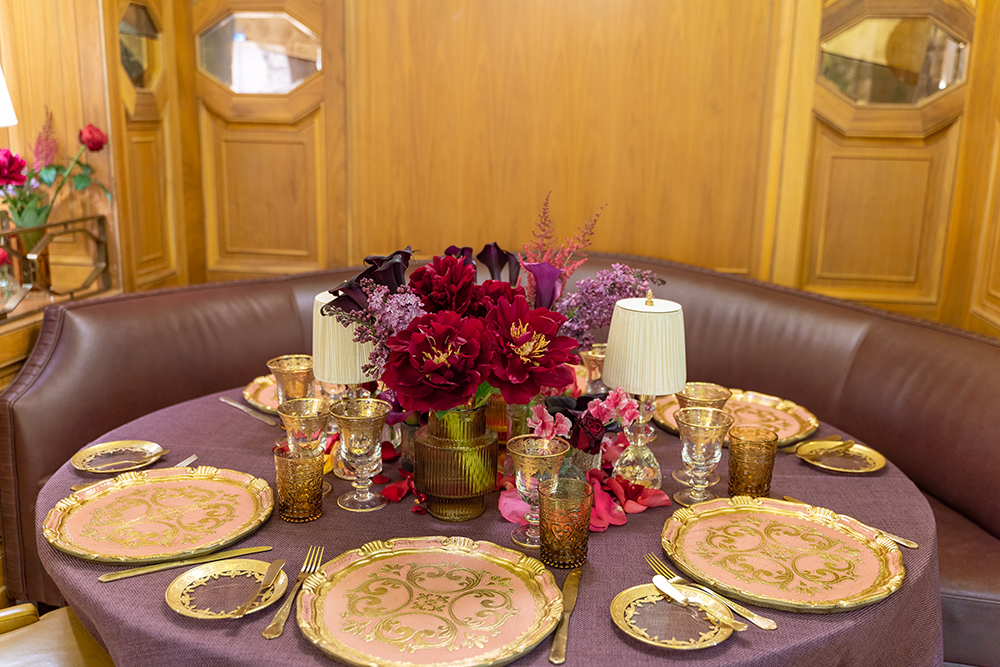 Discover Moyses Stevens Events
Renowned for adding beautiful floral touches to some of London's most fabulous events. Moyses Stevens has a highly sought-after event team that specialises in flower design for corporate events, product launches and installations for dazzling parties. We have a team of professional designers to formulate the concept from an initial idea to a glorious reveal for your special occasion.
For more information contact our Events Manager megan.polke@moysesflowers.co.uk